Ok guys, after a short break off from TOTM let the games begin again! Using the nominations that were suppose to be for January, we now have a 4 truck battle for May TOTM.
So without further ado, welcome to the May Truck of the Month voting thread. Click on the trucks to be taken to the GM-Trucks.com Garage, where you will find pictures and modification information. After checking out all the contestants, mark down your vote for the truck you think deserves to win. Good luck to all the contestants!
Polling ends at 11:59 on May 5th.

grampadirt's 1995 Chevrolet Suburban 2500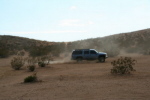 LSU_Dark_Knight's 2009 GMC Sierra 1500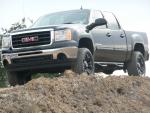 VT_Z71's 2007 GMC Sierra 1500