April 2012 Truck of the Month Voting
This topic is locked
Posted 24 March 2012 - 08:31 PM
Ryan

2010 Silverado Crewcab 4wd Z71 6.2L V-8 (L9H) Flex Fuel 6 Speed Transmission Sheer Silver Metallic
2012 Camaro 2SS Convertible 6.2L V-8 (L99) Ashen Gray Metallic
My Build: http://www.gm-trucks...do-z71-crewcab/
Camaro Mods http://www.camaro5.c...ad.php?t=257256
---
Posted 24 March 2012 - 08:47 PM
Out of the norm and custom hand built parts will set a truck apart from the crowd! Never guess who I voted for?

2007 GMC Sierra Ext Cab SLE-2 Z-71 4X4:
Sure it's stock...some just call it plain!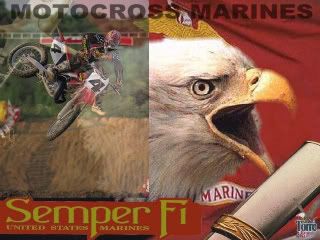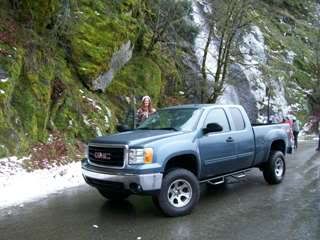 ---
Posted 26 March 2012 - 05:06 PM
all nice trucks, but all honesty NONE of them hold a candle to umberto's, not even close. his truck is clean, tasteful, and has customized 1-off parts all over it.

James

2011 Chevy Silverado LT Duramax
BDS/BMF/Toyo/Pioneer/Alpine
2011 Chevy Tahoe LS
---
Posted 27 March 2012 - 05:50 AM
Totally agree with you Jim! Seen it in person and alot of 1 off stuff , it just sits it apart from the rest of alot of trucks out there!

---
Posted 27 March 2012 - 06:32 AM
Agreed. Umberto's truck is the the best on the site IMO.

---
Posted 29 March 2012 - 11:35 AM
Wow, thanks a lot guys, mad love in here, seriously. lol

All the trucks in here are nice, C-Dubs in particular stands out to me.

Good luck to everyone involved. I'll add more pics when I get home didn't realize there was only one pic in my gallery.

4WD/4.88s/TrueTrac/EFI Live
|
Rancho 4" SL+ 3" BL
|
Custom SS Skidplate
|
20" Ballistic Jesters
|
35" Toyos
Fabricated One-Off Lightbar + Bed Tire Mount
|
Copper Anodized KING Coilovers + New Rims
(Spring 2012)
---
Posted 29 March 2012 - 12:45 PM
I just updated my gallery and put several new photos in there. Some new, some of old but recent projects.

4WD/4.88s/TrueTrac/EFI Live
|
Rancho 4" SL+ 3" BL
|
Custom SS Skidplate
|
20" Ballistic Jesters
|
35" Toyos
Fabricated One-Off Lightbar + Bed Tire Mount
|
Copper Anodized KING Coilovers + New Rims
(Spring 2012)
---
---
0 user(s) are reading this topic
0 members, 0 guests, 0 anonymous users