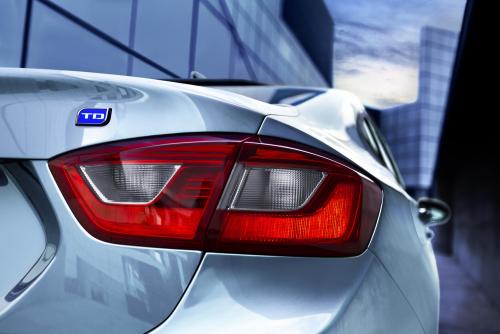 John Goreham
Contributing Writer, GM-Trucks.com
2-13-2017
Chevrolet announced its EPA-Estimated fuel economy numbers today for the new 2017 Cruze Diesel.
Cruze Diesel w/ six-speed manual = 30 mpg City, 52 MPG Highway, and 37 mpg combined.
Cruze Diesel w/ nine-speed automatic =  31 mpg City, 47 mpg Highway and 37 mpg combined.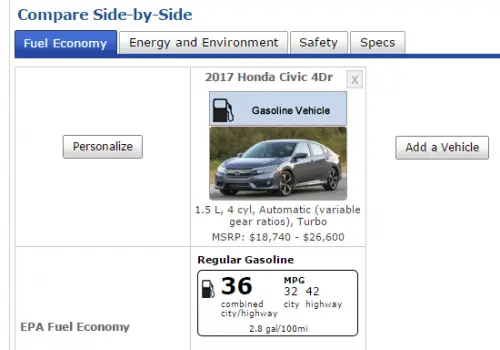 These numbers should put the Cruze diesel on top in overall fuel efficiency for non-hybrid vehicles in its class, though it will likely be very close to or behind the Honda Civic in Combined fuel economy. The Civic sedan automatic, with its 1.5-liter turbocharged gasoline engine earns a 36 MPG Combined rating using regular unleaded gasoline. FuelEconomy.GOV has not yet published the full specifications for the Cruze, but we will bring that information to our readers when it is available.
Chevy says that the new Cruze will have only 137 hp, but a whopping 240 lb-ft of torque. Chevy also says that the vehicle has passed all U.S. environmental standards and validations, including Tier 3 Bin 125 emissions standards.  The 2017 Cruze Diesel Sedan will start at $24,670 including destination. Chevy says the 2018 model year Cruze Diesel Hatch will follow the sedan late in 2017.