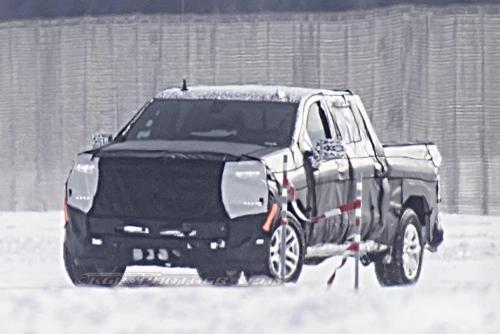 Zane Merva
Executive Editor, GM-Trucks.com
2/15/2017
In just the last two weeks we've gotten our first and second look at the next generation T1XX full size truck platform undergoing preliminary testing in the wild. While on the surface these photos show little more than a heavily padded truck with no discernible markings, a closer look starts to connect the dots on what the future face of the 2019 Silverado just may look like. 
Chevrolet is no doubt moving towards a "family face" between all products. In fact, General Motors as a company seems to be making the same move on all of its brands, underscored by the fact that you can barely tell one Cadillac from another these days. 
The recently previewed 2018 Traverse and Equinox underscore this by sharing remarkable, Cadillac-like family resemblance. Even further, the two crossovers also share cues with the new 2017 Malibu and Cruze cars. 
2018 Traverse and 2018 Equinox
2017 Malibu and 2017 Cruze
Now compare to the current generation Camaro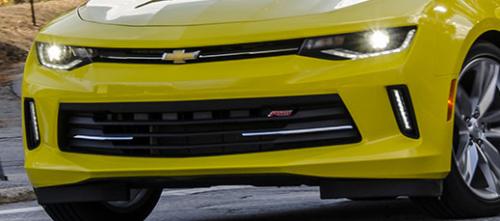 As you can see, Chevrolet Design is most definitely trying to bake in some sort of similarity between all of its new models going forward. While vehicle each has it's own maturity and details, you cannot help but notice how similar they all look to one another. 
How does that relate to trucks?
Well, take a look at the front end of the recent Colorado ZH2 Concept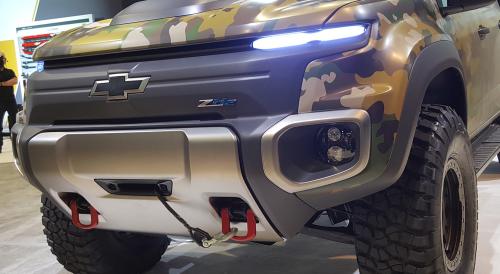 No doubt this particular Colorado was built with a different face compared to a "stock" Colorado for a very good reason. It's aggressive, uses slim headlight optics, and also shares a crude face with the newer looking Chevy models. So why construct a wholly new front fascia if not to test the market on the new direction for truck design? 
Speaking of slim headlight optics, don't forget that the new Traverse is the first Chevrolet to be available with D-Optic LED lighting. That basically means that the slim style headlights featured on the ZH2 could actually be closer to production that we might believe (at least in look). 

While the recent spyshots of the 2019 Silverado on the surface seem insignificant in solving what the true face of the truck will look like, they actually provide a lot of detail that can be used to surmise what Chevrolet has cooking. 
Compare the current Silverado to the K1XX Prototype
Now put it all together...
1- Look at the Traverse
2- Look at the 2017 Silverado
3- Look at the ZH2
4- Look at the prototype. 
5- SQUINT HARD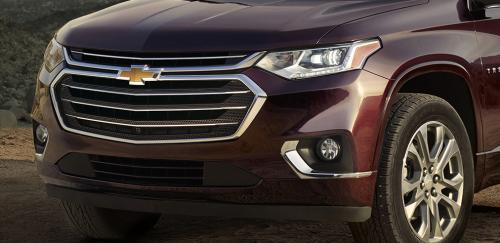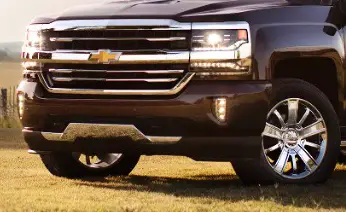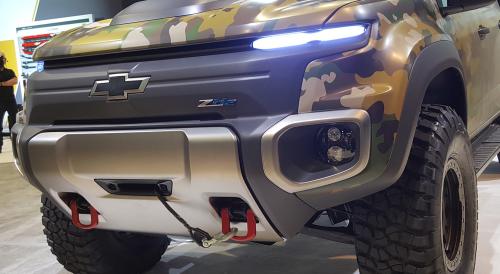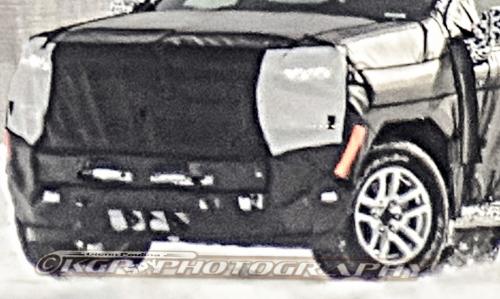 Can you see what I see? Tell me below.