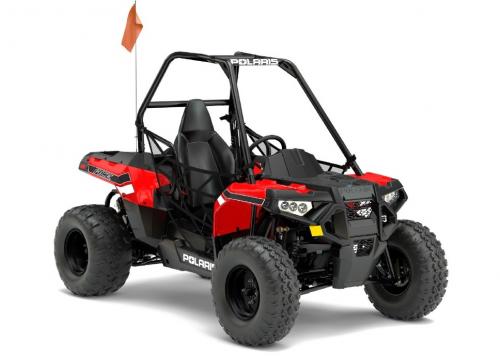 John Goreham
Contributing Writer, GM-Trucks.com
3-2-2017
Polaris announced this week that is has introduced the industry's first single seat youth off-roader with a full protective cab frame. The new Polaris ACE 150 EFI is intended to offer children ages ten and up, the same thrills that the larger, adult ACE vehicles do.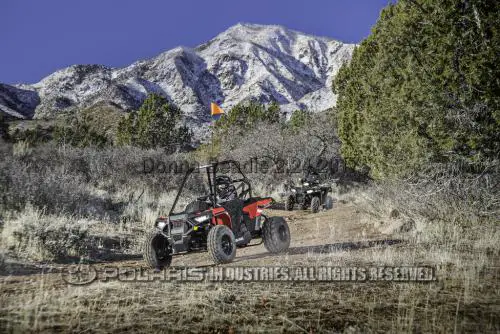 The new ACE 150 EFI comes with a comprehensive safety suite. First up, the 150cc, Electronic Fuel Injected (EFI) engine has four speed-limit modes to allow a parent to control speeds and gradually increase them as a rider's abilities mature. The vehicle starts out being limited to 10 mph. Adults can adjust that top speed to 15 mph, 22 mph or 29 mph. Other safety gear includes LED daytime running lights, seatbelt, side nets, whip flag and a parking brake.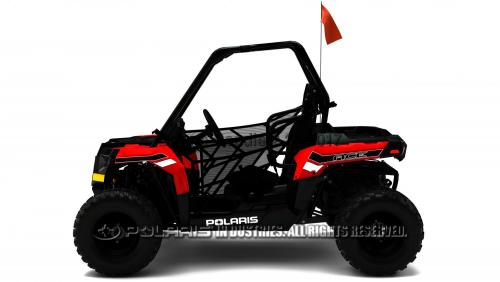 Craig Scanlon, Polaris Off-Road Vehicles Chief Retail Officer, commented on the new ACE 150 EFI, saying, "Polaris continues to innovate its youth line up to provide a wide variety of safe, fun options for kids. The new Polaris ACE 150 EFI is another way for families to share the off-road riding experience together."
Kids grow fast, and Polaris thought ahead. The ACE 150 EFI has the adjustability required to grow with the driver. This includes extra headroom, tilt steering wheel and pedals, and adjustable bucket seat. Like all of Polaris' vehicles this is a very capable machine. The 150 EFI features 6-in. of rear suspension travel, 9-in. of ground clearance, and large 22-in tires. Options include poly roof, half-windshield, and front and rear bumpers.
The Polaris ACE 150 EFI ships to dealers this month and will retail for $3,799