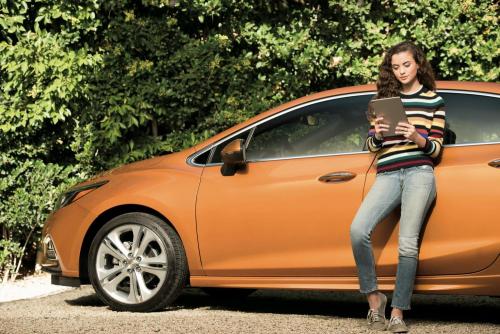 John Goreham
Contributing Writer, GM-Trucks.com
3-2-2017
Twenty bucks a month will buy any Chevy owner with a WiFi enabled infotainment system to access all the data they can consume. This is the new price plan from Chevy, and we assume it will spread to other GM brands soon. Chevy says that its customers have increased data usage exponentially and that volume has enabled GM to strike a sweet deal with AT&T. Any vehicle equipped with Chevy's OnStar 4G LTE Wi-Fi hotspot qualifies.
For heavy data users, this plan seems like a no-brainer. We have followed GM's pricing evolution. The last report we did had the prices being cut in half.  When we asked our members what they thought of the prices about a year ago, the comments were pretty much unanimous that it was too much money for too little data. We'd love to know if this new plan would entice anyone to sign up.