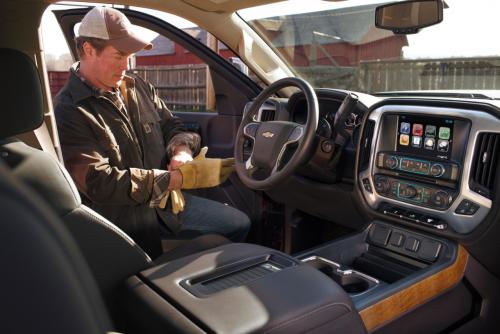 John Goreham
Contributing Writer, GM-Trucks.com
3-7-2017
2016 Silverado HD owners continue to struggle with steering issues despite a Chevy TSB now on version "D."  This is not news to many GM-Trucks.com members who have reported the issue in our forums.  The TSB, #PIT5501, covers the general topic, "Steering Feels Loose / Excessive Lash / Fluid Leak At Lash Adjuster." Owners have reported that the fix does not seem to stick. A recent detailed overview by Mary Conway at Torque News, laid out the many woes customers are reporting widely on multiple forums. As the video below shows, the problem may not be limited to just GM's Silverado, but also the GMC Sierra & Denali, which of course has a lot of shared components.  
If this is a problem you had and have resolved long-term, we'd like to know about it in the comments section below.