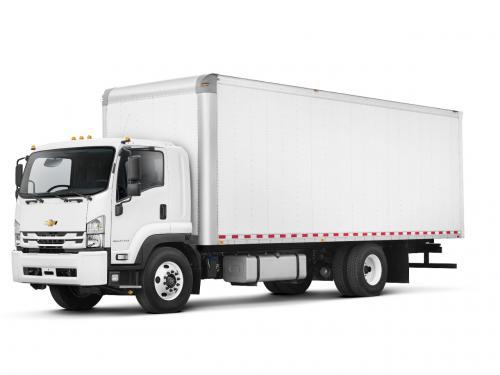 John Goreham
Contributing Writer, GM-Trucks.com
3-10-2017
Chevy is adding larger commercial trucks to its mix. The new class 6 truck expands Chevy's range of Low Cab Forward trucks.  The new 6500XD picks up where the Class 4 and 5 Chevy trucks leave off. Notably, the Class 6 has a dock-height loading deck.  These new trucks have bodies up to 30 feet long and can accommodate up to 29,950 pounds of cargo.
The standard engine is a 5.2-liter, four-cylinder turbodiesel, capable of generating 520 lb-ft of torque.  The engine is coupled to an Allison 2500 Series 6-speed automatic transmission (with PTO) and Dana axles are standard. Chevy;s commercial truck business has seen seven straight months of growth.