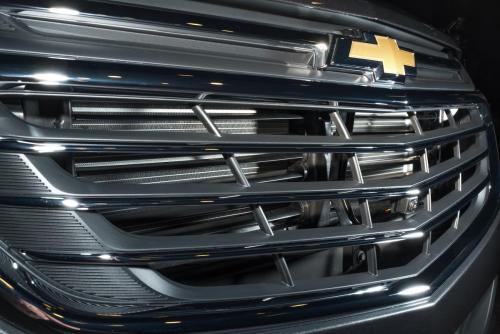 John Goreham
Contributing Writer, GM-Trucks.com
3-14-2017
Chevrolet will add active aerodynamics to the new 2018 Equinox compact crossover. With compact crossovers now the largest overall vehicle segment (yup, passed trucks last year), every automaker needs to make our new family vehicles more fuel efficient. Nick Lico, Global Aerodynamics development lead, says that is a problem for designers, since, "...the box-like shapes of crossovers and SUVs are not conducive to aero efficiency." 
To make the best of this challenging situation, Chevy will install active aerodynamics to the affordable Equinox. The front of the 2018 Equinox will have electronically controlled upper and lower grille shutters. The idea is that in certain situations, when engine cooling needs are reduced, the shutters close, making the airflow around the Equinox more efficient and thus, reduces fuel usage.
Our question to the membership is simple: Are such measures a smart design or a dumb one given that this system will be destroyed in a minor front-end collision? Sure, once the deductible is passed it won't matter in the short term to owners, but more expensive to repair systems raise costs in the long run.  What say you?