John Goreham
Contributing Writer, GM-Trucks.com
3-21-2017
We're all very jealous of JK's new purchase. Members may recall that a week or so ago we reported that special order ZR2s were running about six weeks from date of order. The above order sheet reveals the specifics on JK's new truck.  JK drove the V6 Colorado a second time before ordering the gas engine. It was the toughest part of the decision. JK said at the Facebook ZR2 Club, "I drove another crew with V6 today and glad I picked it over the diesel as hard as it was to do." We plan a guest spot/interview with JK once his new truck arrives. So far, the dealership experience has been good and the latest word is about one month from now the truck will arrive.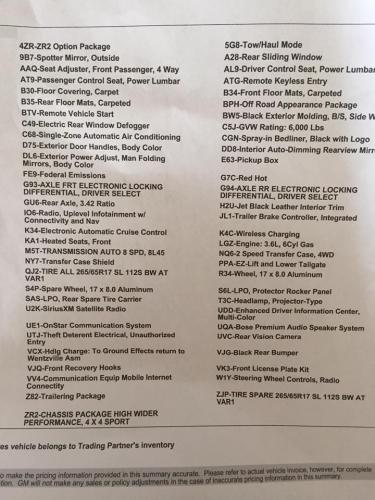 We will bring the group more updates as the process unfolds. One fun part of this new ZR2 story we recently noticed is that this ZR2 was ordered smack dab in Toyota's American hometown.