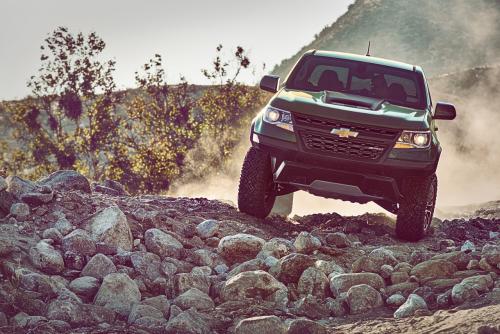 John Goreham
Contributing Writer, GM-Trucks.com
3-29-2017
New 2017 Chevy Colorado ZR2 truck orders are being scheduled for the last week of may. Two new hopeful owners have now reported delivery dates of 5-29-17 and 5-22-17 for trucks that were ordered last week.  
Normally, model year 2017 vehicles would be available in late 2017. As it turns out for this particular truck model and trim, the 2017s are coming mid-year. This has prompted some considering a purchase to wait six more months and see if there are any updates to truck in the first part of 2018. Although updates are not typical in the first year of a vehicle's product life cycle, the Colorado could add the GM 8-speed auto to the Duramax, something our focus buyer, Joey Karr has considered.
Another consideration might be resale value. A vehicle with a one-year newer model year may be slightly more valuable in the resale market a few years from now.