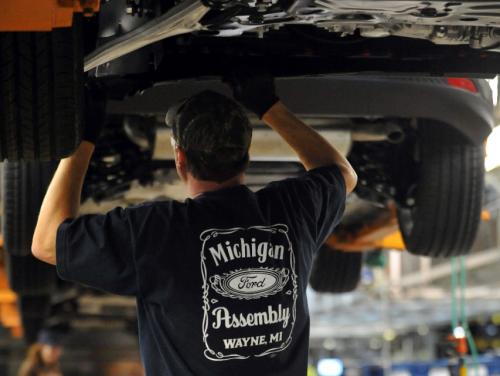 John Goreham
Contributing Writer, GM-Trucks.com
3-29-2017
Ford will build the upcoming Ranger midsize pickup and Bronco midsize SUV at its Michigan Assembly Plant in Wayne. The engines will be built at the Romeo Engine Plant in Michigan.  Ford says that the Ranger will be rolling off the line in 2018, so figure it will likely be a 2019 model-year truck.  The Bronco will follow in 2020.
Ford's return to the midsize truck market could not have been timed worse. Toyota, GM, Nissan, and even Honda are building and selling all the midsize trucks they can and have been for two years or more. In the case of Toyota, the Tacoma has had the market pretty much to itself for the better part of a decade.
Here are two announcements we hope to see in the coming three years:
 - "Ford's diesel engines ready for Ranger and Bronco"
 - "Ford drops the 2.7-liter Ecoboost into Ranger "baby Raptor" edition. Has 350 hp and 400 lb-ft of torque with manual six-speed option or standard 10-speed paddle-shift auto."
We will spare our readers the full political press release but will leave the story with this quote from Ford, which pretty much sums up the pro-US manufacturing direction the country has recently turned:  "In the past three months alone, Ford has announced $1.9 billion in new investments in Michigan. During the past five years, Ford has invested $12 billion in its U.S. plants and created a total of nearly 28,000 U.S. jobs."