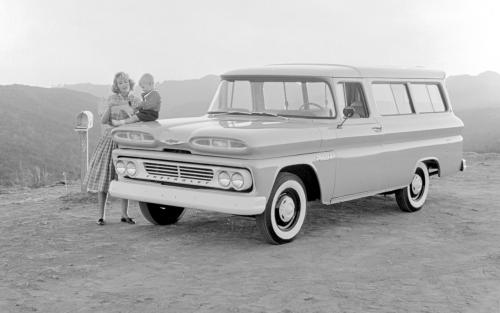 John Goreham
Contributing Writer, GM-Trucks.com
3-30-2017
Our friends at iSeeCars.com are at it again and this time they have poured over 13 million vehicle data points to determine which models owners are most likely to keep past 200,000 miles. The most interesting thing about the report is that ginormous SUVs dominate this list of long-lasting vehicles.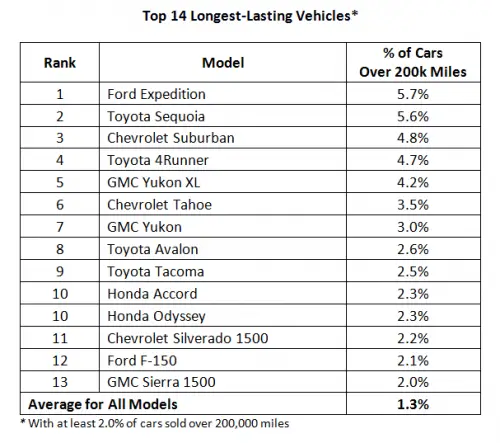 Among GM vehicles, the Chevy Suburban did the best ranking third overall.  To give the vehicles on the list some perspective, iSeeCars.com found that the average percentage of a model's vehicle population over 200K miles was just 1.3.  The Suburban has almost 4 times more vehicles on the road with over 200K than the average.
The Silverado edged out the Ford F-150 on this list and the Rams are nowhere to be found. The Toyota Tacoma was again the top vehicle on this list in terms of pickups of any type.