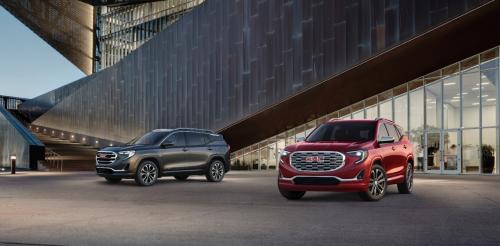 John Goreham
Contributing Writer, GM-Trucks.com
5-3-2017
GMC announced the full price listing and trims for the all-new 2018 Terrain and Terrain Denali today. Prices with destination charges will start at $25,970. The new Terrain goes on sale this summer.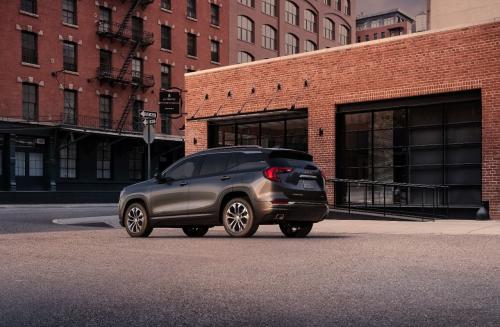 Drivetrains
The GMC Terrain will have a similar lineup of engines and transmissions to the new Chevy Equinox. There will be a 1.5L with 170 hp and 2.0L gasoline turbo with 252 hp as well as a 1.6L turbo diesel engine. The new 1.5L engine will be paired up with a new 9-speed auto. 
Trims & Prices Including Destination Fee
As you can see from the prices below, the diesel engine has a price adder of between $2,800 and $3,800 depending on trims.
Terrain SL and SLE Starting MSRPs
Terrain SL FWD — $25,970
Terrain SLE FWD — $28,795
Terrain SLE Diesel FWD — $32,565
Terrain SLE AWD — $30,545
Terrain SLE Diesel AWD — $34,315
Terrain SLT Starting MSRPs
Terrain SLT FWD — $32,295
Terrain SLT Diesel FWD — $35,140
Terrain SLT AWD — $34,045
Terrain SLT Diesel AWD — $36,890
Terrain Denali Starting MSRPs
Terrain Denali FWD — $38,495
Terrain Denali AWD — $40,245