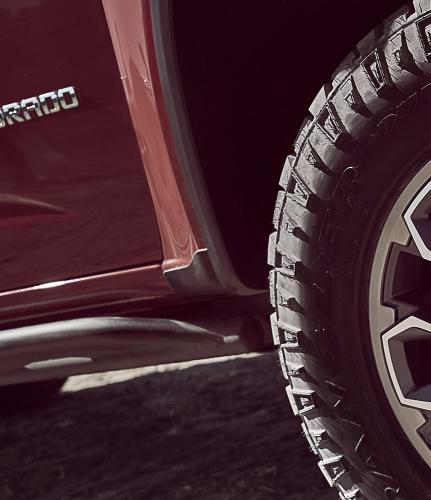 John Goreham
Contributing Writer, GM-Trucks.com
5-3-2017
Fans and customers holding order sheets for new Chevy Colorado ZR2 pickups are starting to express concerns about the standard "Off-road rocker protection" to use Chevy's exact description, that Chevy is apparently having its dealers install.  We did a little digging to see what is know about that specific component at this time.
Our first clue was in a 2016 article in Outside Online written by Wes Siler. Siler looked at the rocker protection and wrote, "Combine that with long wheelbase, and we're just not looking at the angles necessary for a true rock crawler here. Hit some boulders and those standard rock rails and aluminum skid plates are going to take a beating."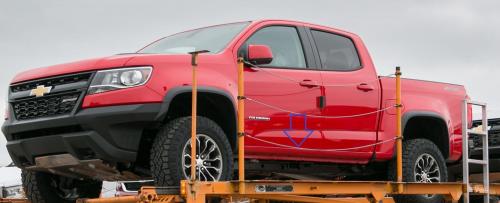 William Francis, a member of the Facebook Colorado ZR2 club (that GM-Trucks.com owner Zane Merva started) looked at an image of the trucks being delivered out of the factory and posted the comment, "Odd, no rock rails? dealer installed maybe?" We enlarged and enhanced the Chevy media image a bit and indeed as you can see above, there is no rocker protection on the trucks leaving the factory. 
Then there is this video we found of a fan checking out the ZR2 in person. The speculation is the dealer didn't mount them properly:
What say you GM-Trucks.com faithful? No big deal, or a bit of a disappointment?