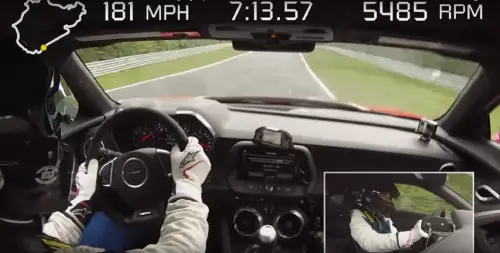 John Goreham
Contributing Writer, GM-Trucks.com
5-22-2017
Have you ever stepped back and wonder why GM and other automakers bother to make super-special sports car editions almost nobody really buys? The idea is called the halo effect and the cars or trucks the automakers create are called "halo cars." GM has a couple right now, the Corvette Z06 and the Camaro ZL1. Do they really work?
Why, yes, they do, and here is some proof. Before we get into that though, remember, all a halo car can really do is generate interest. That's its job. Not to sell itself. Heck, Camaro sales are down about 8% this year, GM had six months supply on hand going into 2017, and it shut down the factory that builds them. But that's not the fault of the ZL1. As a halo car, it is kicking ass.
People love to read about the 199 MPH Camaro. I love testing it, and I love writing about it. So too do most of the media with any soul. The car is amazing, and it is a love-fest. Behind the scenes though, there are people who do more than fire of flowery sentences about the Camaro's success. People who make a living based on how many readers go on-line to read car stories on shopping sites for example. People like Libby Murad-Patel. She's the Strategic Insights & Analytics VP at Jumpstart Automotive Media. The company reports periodically on which models light up the shopping sites.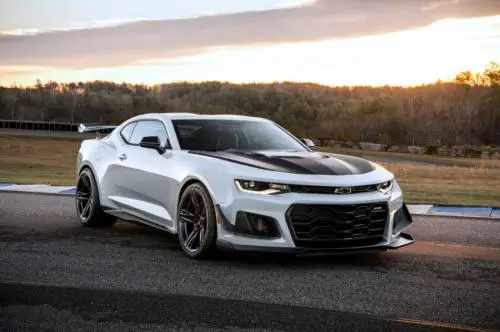 According to Jumpstart's recent report, Chevrolet's share of shopper interest increased to 8.9% in April, up from 8.7% the previous month. This surge put GM ahead of Ford as the top brand for "shopper interest" in the month in April. The reason, according to Jumpstart, is the Camaro ZL1. Even the launch of the Dodge Demon could not stop the Camaro's interest generation. The company reports that, "Camaro was the number-one shopped vehicle on Jumpstart's portfolio of websites in April (up from sixth-most shopped in March). Interest can be attributed to organic research as well as editorial coverage from this year's New York Auto Show (where both vehicles were revealed)."
We wanted a little more detail on how the Camaro ZL1 made an impact as a Halo car, so GM-trucks.com reached out to Ms. Murad-Patel. We asked if it was true that this kind of fan activity generates sales for a company, or if it is mostly brand and model loyalty that is the result. Ms. Murad-Patel replied, "Even when we see huge spikes in performance car shopper interest across our sites, we don't expect that those consumers are going to run out and buy them at the same rate (even in a good month, the combined sales totals for these muscle cars usually amounts to less than 2% of the total sales volume). What this does tell us is that the romantic idea of cars is stronger than ever; the excitement that the Challenger Demon SRT and the 2018 Camaro ZL1 generated really drives this home. It's kind of an interesting juxtaposition that in the midst of this age of great technological innovation—especially growth in autonomous tech and driving—that consumers are still nostalgic for American muscle and really crave legacy performance."
The Camaro is doing just fine in sales despite the slight slowdown in year-to-date sales. With over 8,000 sold in April, the Camaro remains one of the top-selling performance cars in America. Those sales, and perhaps more than a few other GM car sales, are due in some part to a unique low-volume car most of us will never see in person in any given year, the Camaro ZL1.
Author note: GM-Trucks.com is not affiliated with Jumpstart Automotive Media.