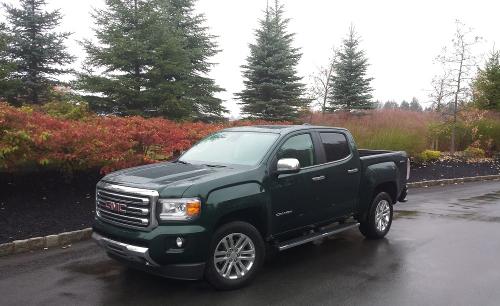 John Goreham
Contributing Writer, GM-Trucks.com
6-9-2017
U.S. News & World Report added the 2017 GMC Canyon to its list of the 9 Best Cars To Buy Right Now list this week. Makes sense to us. We at GM-Trucks.com feel the Canyon is a great truck, and with so many shoppers over at the Chevy showrooms checking out the just-arrived ZR2 Colorados, the GMC truck dealers may be looking to do a deal.
We are fortunate to know the Managing Editor at U.S. News Autos, Jamie Deaton. She is long-time journalist and editor who knows trucks inside and out. We reached out to her and asked her if she could explain what this list really means. Jamie told us, "The Best Cars to Buy Now all have great deals available, but what really sets them apart is that they have good scores in the U.S. News car rankings, which indicates that these are cars you'll actually want to buy, even at full price, and they have slowing sales – so buyers will be in a strong negotiation position even before you take the manufacturer incentives into account. The three factors are the hat trick of car buying: a great product, the potential to negotiate a lower price, and further discounts and incentives to help you finance the purchase and lower your total cost."
That description matches the Canyon very well. Also included on the list of 9 is the Chevy Sonic if you are looking for a small runabout to go with your truck.