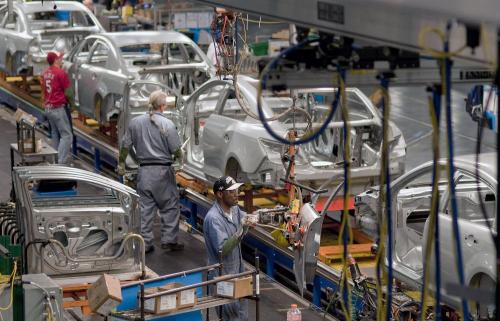 John Goreham
Contributing Writer, GM-Trucks.com
6-15-2017
GM will be extending its usual summer shutdowns this year. Car sales continue to slow among all automakers and GM has done well considering the slower demand. That said, two plants, the Lordstown Assembly Plant in Lordstown, OH, and the Fairfax Assembly Plant in Kansas City, Kansas, will both be shutting down for five weeks each this summer. The Cruze, assembled in Ohio is at about 87 days of dealer inventory at this time.
That means workers at the plants will be laid off temporarily, according to the Detroit Free Press. As we recently reported, some GM truck plant capacity is also shutting down, but not for lack of sales. Rather, the plants will be retooling for 2018 model year trucks.