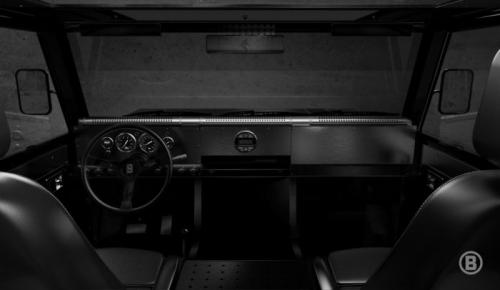 John Goreham
Contributing Writer, GM-Trucks.com
6-15-2017
Do you like instant, abundant torque? Have you ever wondered what a truck designed with no prior lineage might look like? If so, the Bollinger Motors B1 reveal should be of interest to you. On July 27th the company promises to reveal its truck to the world. The interior rendering above is the only information available right now, but we should know much more by month's end.
The reveal will be in New York and press invitations have been issued. Bollinger says in its invitation, "Our medium-duty Sport Utility Truck has been designed and engineered from the ground up,
featuring an all-electric powertrain, all-aluminum chassis, and revolutionary storage capabilities. The Bollinger B1 is unmatched on- and off-road, with world-class traction, torque and ground clearance, making it the ultimate truck for work and play."
Will it be a truck in a complete, driveable, and testable form, or do you think it will be vaporware, like most EV announcements? Tell us below. Give us your guess on range too.