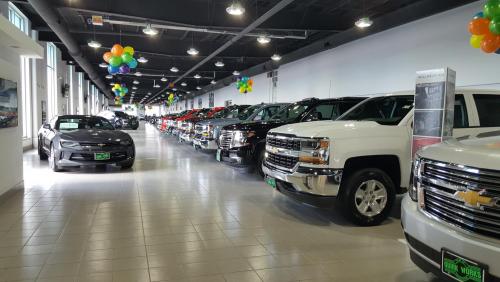 John Goreham
Contributing Writer, GM-Trucks.com
7-26-2017
U.S. News & World Report is very fond of lists. This week's list is "6 Best Pickup Trucks to Buy Now." Setting aside that there are not that many more than 6 pickup trucks on the U.S. market, the list has some insight for GM pickup truck shoppers. The basic premise of the story is that pickup truck sales are in decline right now and manufacturers are trying to maintain their sales volume as best they can through price incentives. You can jump to the full story here, or read our summary of the GM truck incentives outlined by U.S. News Autos below.
Chevy Silverado
The Silverado's sales are barely down. With a decline of about 4% they are really only in decline about the same percentage as the overall market is. Still, Chevy is offering deals. One is $1,500 cash back on the purchase of a Silverado. Lessees can pay as little as $229 per month for three years with $3,919 due at signing according to U.S News.
GM Sierra
The GM Sierra's sales decline is about 8% year over year, and did also decline that much last month. GMC is offering a lease deal of $249 per month for three years with $3,929 due at signing on Double Cab 4WD models.
GMC Canyon
Without a doubt, the Canyon's sales are down significantly. Down about 26% in the most recent month, and about 14% year over year. GM has two special deals right now according to U.S. News. First, zero percent financing for five years. Second, lease and pay $249 per month for two years with $4,569 due at signing.
These deals are not to be confused with the only deals available. Military discounts, buyers club discounts, and many more are always available on GM trucks.
Photo by Zane Merva