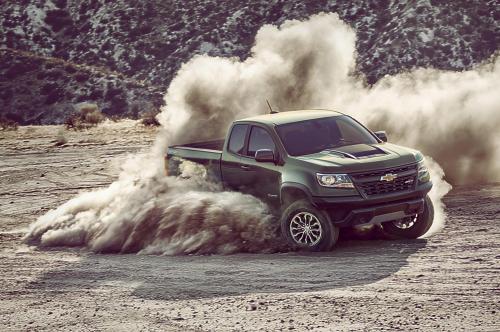 John Goreham
Contributing Writer, GM-Trucks.com
8-22-2017
Do you like in-depth comparisons of trucks driven off-road? Who doesn't?! We recently spotted and enjoyed this video from our friends at Off-Road.com. What we liked about this video is that the reviewer does not pretend that the Tacoma TRD Pro doesn't exist like Chevy does in its ridiculous "Segment of One" ZR2 marketing campaign. The TRD Pro is a solid off-roader with some industry-leading specs. No production truck has a steeper approach angle. The Tacoma has more ground clearance than the ZR2, and in this matchup, it is about $4K less expensive than the Chevy.
What did Off-Road.com think, and which truck was the winner? Watch and see.