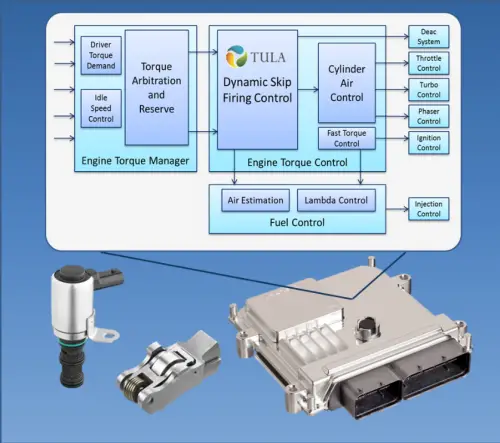 John Goreham
Contributing Writer, GM-Trucks.com
8-28-2017
Dynamic Skip Fire technology, or DSF, can be used to operate your full-sized GM truck or SUV on the highway using just two cylinders. It with It won't be part of the 2019 GM truck lineup, but it may well appear on the next-generation of pickups. We first heard about it back in 2015 when Automotive News covered it.
The technology is not all-new. It has been in development for years, but it was targeted at a 2020 launch in production vehicles. The clock is ticking down on that date. With most of the easy ways to save fuel already in use, more elaborate technologies like DSF could save the V8. Delphi says it has been proven to reduce fuel economy 21% on a Yukon Denali operating on the EPA test cycle. The cost could be in the low hundreds including the special valves and throttle body parts that enable the technology.