Dtc
Started by
ckillls
,
Jun 01 2009 07:20 PM
Posted 01 June 2009 - 07:20 PM
ok if i had a dtc then cleard it and it stays gone is it fixed?

---
Posted 01 June 2009 - 07:36 PM
Could be.. depends on what tripped the light in the first place. It could have been as simple as a loose gas cap
Iridium Gray Metallic
2015 Sierra Crew cab SLT
---
Posted 01 June 2009 - 08:16 PM
It could be an intermittent problem and the trouble only happens every once and awhile.

What was the DTC?

Did the check engine light come on, then you cleared it the next day sort of thing?

Or was the check engine light not on, you checked for codes and it was there?

---
Posted 01 June 2009 - 09:53 PM
what happ was i took my mas off my k/n 77 and cleaned it. then before i put it back on i took the screen off of it and forgot to hook my wire back up. drove about 5 miles the truck ran funny and had the code got bak home and was goin to put screen bak in and saw wire still off. pluged it back in and the code was still on so i cleared them there was two one about low vol air and one about intake temp. after i cleared them they stayed off screens still out.

---
Posted 02 June 2009 - 07:54 AM
looks like it will be OK and should stay off. If I understand you it was the lack of plugging it in that set the sensor off.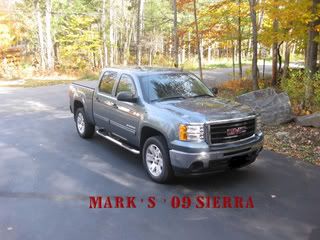 2009 GMC Sierra Crew Cab
---
Posted 02 June 2009 - 10:03 AM
Why does everyone want to descreen the MAF?


2004 GMC 2500 Sierra Metallic Gray CC/SWB
---
Posted 02 June 2009 - 10:16 AM
they think it flows more air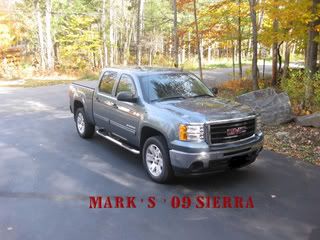 2009 GMC Sierra Crew Cab
---
---