What is GM-Trucks.com?
GM-Trucks.com is the largest website focusing on General Motors Information, News, Reviews, and Ownership worldwide. For 23 years, GM-Trucks.com has been the trusted source of Chevrolet, GMC, Buick & Cadillac information. Owners of Chevrolet and GMC Fullsize trucks, SUVs, Crossovers, and vehicles trust GM-Trucks.com to help them navigate their ownership experience. Our online community brings Silverado, Sierra, Colorado, Canyon, Suburban, Tahoe, Yukon, Escalade, Equinox, Terrain, Traverse, Acadia, Enclave, Encore, and Escalade owners (among other GM models) together to share information, tips & tricks to enjoy and maintain their vehicles to their fullest.
Our online forum is the world's oldest and largest community of GM Truck, SUV, and Crossover owners with over 2-Million visitors every month. Experts in the industry write our News and Reviews with decades of experience and connections. From community to connections, support and information – GM-Trucks.com is the #1 source for everything related to GM, Chevrolet, and GMC Trucks, Crossovers, and SUVs.
Areas of Focus
GM-Trucks.com is the leader in the switch to all-electric trucks and coverage for traditional internal combustion engine-powered vehicles. We cover and write about not only the Chevrolet Silverado and GMC Sierra but also the GMC HUMMER EV and Silverado EV / Sierra EV. Our reviews and ownership sections cover light-duty and heavy-duty trucks and all types of engines, including gasoline-powered, turbocharged, and diesel engines.
The vehicles and engines we cover the most include:
Chevrolet / Chevy Silverado & GMC Sierra 1500
Chevrolet / Chevy Silverado & GMC Sierra 2500/3500
Chevrolet / Chevy Colorado & Colorado ZR2
GMC Canyon & Canyon AT4/AT4X
Cadillac Escalade
Duramax Diesel Engines & Allison Transmissions
2.7L TurboCharged Four-Cylinder Engines
5.3 & 6.2L V8 Gasonline Engies with Active Fuel Management(AFM) & Dynamic Fuel Management (DFM)
General Motors Ultium Electric Platform – HUMMER EV, Silverado EV, Sierra EV, Blazer EV, Equinox EV & Escalade IQ
GM Midsize SUV Platforms – Chevrolet Traverse, GMC Acadia, Buick Enclave, Cadillac XT6
GM Midsize Crossover Platforms – Chevrolet Equinox, GMC Terrain, Buick Encore, Buick Envision, Cadillac XT5
2nd Vehicles that truck owners may purchase, like the Chevrolet Corvette & Camaro or Cadillac CT4, CT5, or CT6.
Editorial Team
GM-Trucks.com is a family business. We are still owned by Zane & Josh Merva (The Merva Brothers), who founded and started the website 23 years ago. Over the past two decades, Zane and Josh have driven, owned, and reviewed thousands of General Motors, Chevrolet, GMC, Buick, and Cadillac vehicles.
Zane Merva – Executive Editor & Founder
Zane on Facebook
Follow Zane on X
Explore Zane on Instagram
Find Zane on Threads
Zane has been writing about General Motors and the automotive industry in general for over 20 years. He is a foremost expert in General Motors Pickups, Crossovers, and SUVs. He has extensive experience with GM products and a close relationship with the company, its engineers, media relations team, and Executives.
He also has considerable experience driving competitive products as an Executive Board Member of the New England Motor Press Association. In the last two decades, Zane has driven over 1,500 unique vehicles, giving him superior expertise in evaluating new and used cars/trucks.
Zane's writing has appeared in the Boston Globe, been quoted by major publications such as Motor Trend, been a guest on automotive radio shows, and has appeared on various YouTube Channels. He also has his own YouTube channel where he reviews all makes and models.
At GM-Trucks.com, Zane oversees manufacturer, aftermarket, and OEM relations, writing and editing all content and managing contributors.
Zane learned how to drive on a 1997 Chevrolet Camaro Z28; his first truck was a 1999 Chevrolet S-10 ZR2. He has since personally owned over 10 General Motors vehicles, including a Saturn Astra, Buick Encore, GMC Terrain and Buick Enclave.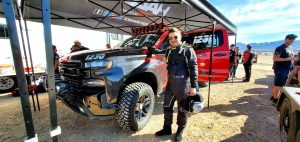 Josh Merva – Managing Editor / Founder
Like or Follow Josh on Facebook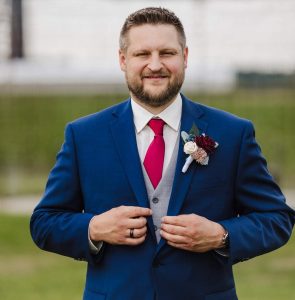 Sponsored Posts & Provided Items For Review
GM-Trucks.com does not accept sponsored posts or any content not written by our internal team. This guarantees that the information you find on GM-Trucks.com is unbiased, accurate, and untainted by monetary agreements. Any requests sent to our team to solicit a sponsored post/article and or monetary compensation in return for a review or opinion will be ignored.
GM-Trucks.com does accept products for review, so long as no pre-determined opinion is asked for in return. We work hard to provide unbiased reviews on any product provided for free to us with the intent of reviewing said product.  We also work with General Motors to drive and review current products and our local dealership to access vehicles we would not otherwise be able to sample or drive.
GM-Trucks.com does buy products for review whenever possible. This ensures a fair comparison outside of influence whenever possible.
The GM-Trucks.com Long-Term Review Fleet
GM-Trucks.com purchases GM products with the intent of driving and reviewing them over a long period of time. This is so we can understand the first few months of ownership and how Chevrolet, GMC, Buick & Cadillac vehicles age over time. By purchasing new vehicles, we can experience the latest that GM offers its customers and expand our knowledge of new features and trends.
As of November 2023, our long-term fleet currently includes:
2022 GMC HUMMER EV Edition 1 Pickup
GM-Trucks.com was one of the first to place a reservation for the HUMMER EV when it was announced in 2020. We've covered the launch of General Motor's first Ultium Electric Vehicle extensively and finally took delivery of our own Edition 1 model in September of 2022. Since then, we've covered what it's like to own, charge, and drive this "Super Truck".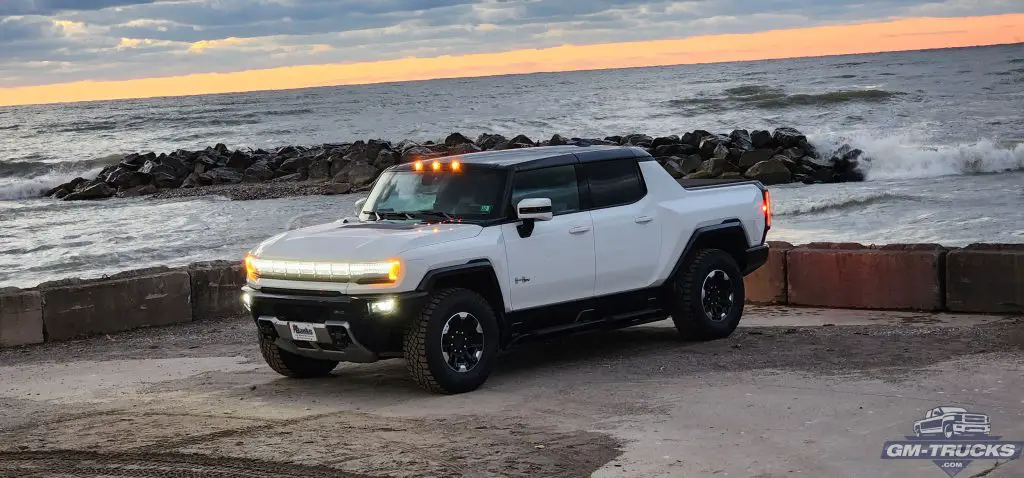 2022 Chevrolet Silverado ZR2
Overlanding and off-roading are sweeping the truck industry. That's why we purchased a Silverado ZR2. in May of 2022. From tackling the sketchiest off-road trails to outfitting our new full-size for an overlapping adventure, join us as we explore long-term ownership of Chevrolet's most capable off-road pickup to date and compare it to GM's other offerings.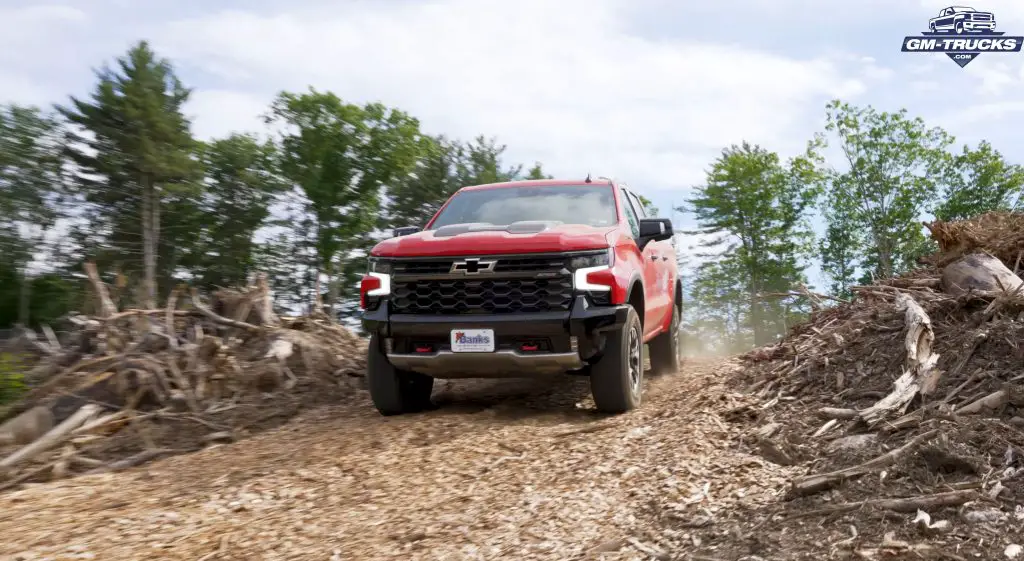 Previous Long Term Test Trucks Include:
2019 Chevrolet Silverado LTZ / Trail Boss
2011 GMC Sierra All-Terrain
2005 HUMMER H3
GM-Trucks.com On Social Media
You can find GM-Trucks.com on various social media websites, including:
Facebook Enthusiast / Ownership Groups
In addition to our 250,000-member online forums, GM-Trucks.com administers numerous Facebook automotive enthusiasts and ownership groups comprising over 100,000 enthusiasts.
GM-Trucks.com Privacy Policy
We use Ezoic to provide personalization and analytic services on this website, as such Ezoic's privacy policy is in effect and can be reviewed here.
At www.gm-trucks.com, the privacy of our visitors is of extreme importance to us. This privacy policy document outlines the types of personal information is received and collected by www.gm-trucks.com and how it is used.
Log Files
Like many other Web sites, www.gm-trucks.com makes use of log files. The information inside the log files includes internet protocol ( IP ) addresses, type of browser, Internet Service Provider ( ISP ), date/time stamp, referring/exit pages, and number of clicks to analyze trends, administer the site, track user's movement around the site, and gather demographic information. IP addresses, and other such information are not linked to any information that is personally identifiable.
Cookies and Web Beacons
www.gm-trucks.com does use cookies to store information about visitors preferences, record user-specific information on which pages the user access or visit, customize Web page content based on visitors browser type or other information that the visitor sends via their browser.
Some of our advertising partners may use cookies and web beacons on our site. Our advertising partners include Google Adsense.
These third-party ad servers or ad networks use technology to the advertisements and links that appear on www.gm-trucks.com send directly to your browsers. They automatically receive your IP address when this occurs. Other technologies ( such as cookies, javascript, or Web Beacons ) may also be used by the third-party ad networks to measure the effectiveness of their advertisements and / or to personalize the advertising content that you see.
www.gm-trucks.com has no access to or control over these cookies that are used by third-party advertisers.
You should consult the respective privacy policies of these third-party ad servers for more detailed information on their practices as well as for instructions about how to opt-out of certain practices. www.gm-trucks.com's privacy policy does not apply to, and we cannot control the activities of, such other advertisers or web sites.
If you wish to disable cookies, you may do so through your individual browser options. More detailed information about cookie management with specific web browsers can be found at the browsers' respective websites.
Third Parties