Thinking about buying your truck/suv a little holiday gift? Chevy, GMC, Buick & Cadillac are launching some spectacular Black Friday deals that you will want to check out.
Each brand started sending promotional emails this afternoon to current customers. The savings, consistent across each of the four brands breaks down like this:
2020 Chevy, GMC, Buick & Cadillac Black Friday Online Discounts
Get 15% off online orders of $100 or more
Get 20% off online orders of $250 or more
Get 25% off online orders of 500 or more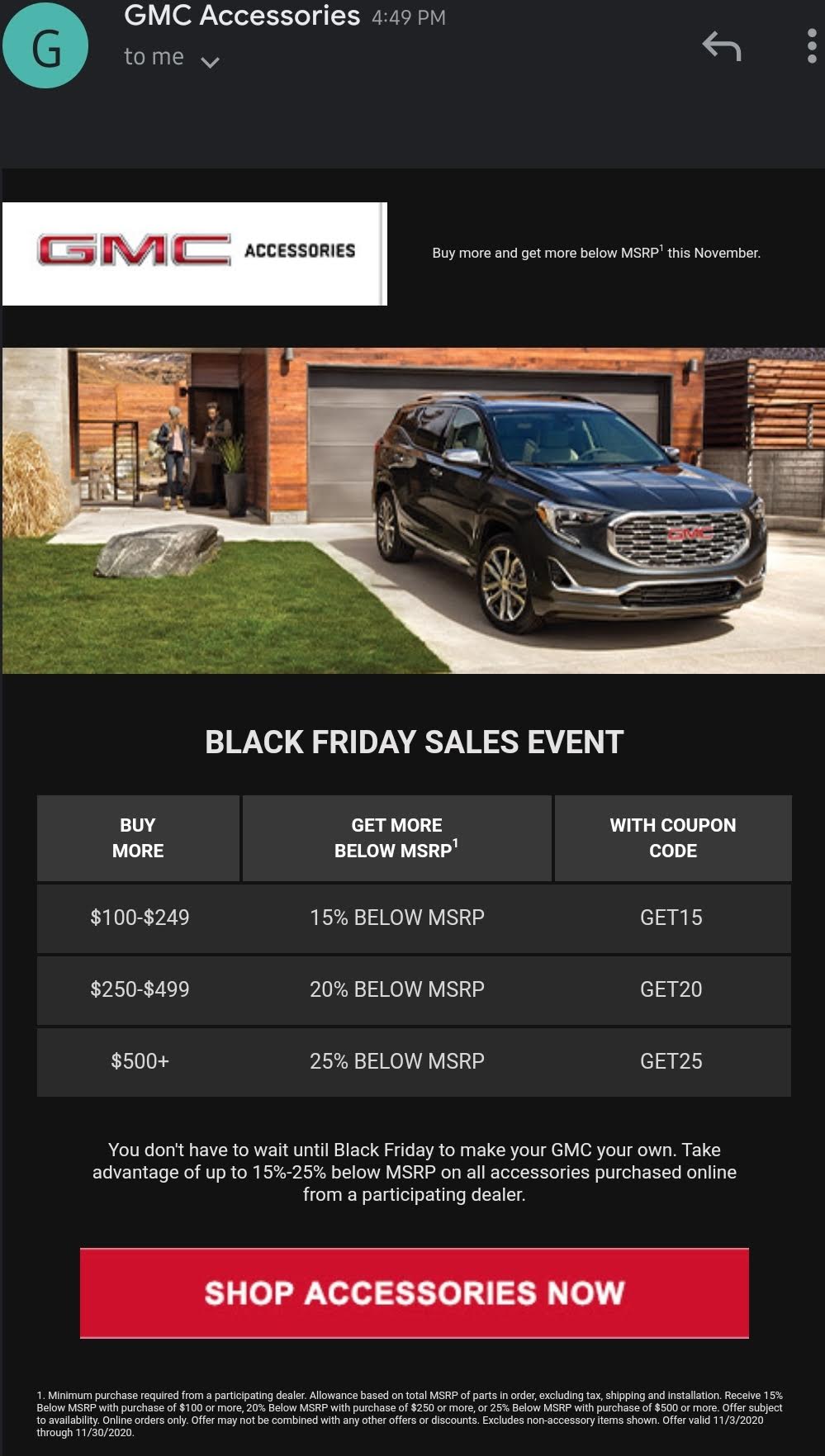 Links to GM's Accessory Websites
Chevrolet Accessories
GMC Accessories
Buick Accessories
Cadillac Accessories
The current promotion runs through November 30th, so get shopping now!
We've already taken advantage of Chevrolet's Performance Accessories on our 2019 Silverado LTZ. These parts are the closest to factory perfect as it comes and we would highly recommend them.  Interested in how the Brembo Brake package performs? We'll have news on that soon.