General Motors' heavy-duty pickup trucks aren't small by any stretch of the imagination. The trucks, in some configurations, are almost seven feet tall and are just under 20 feet long. Add something like a Z71 package, and you've got a monster with up to 20-inch wheels and off-road tires. Most people would stop there and feel pretty satisfied with the truck's mammoth dimensions, but if you're not one of those people, Cognito Motorsports has a fix for you.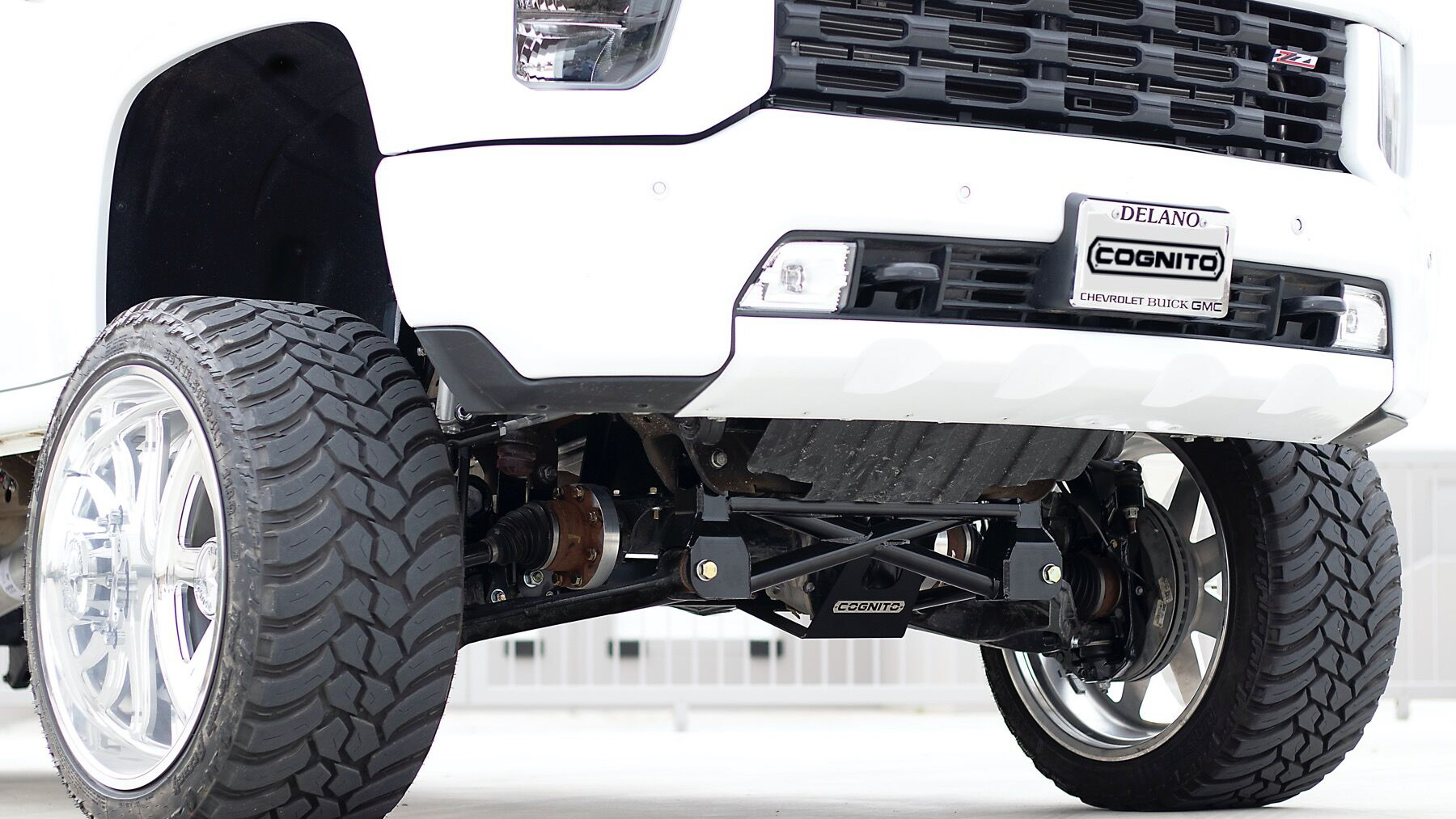 The company already offered a healthy four-inch lift and a massive twelve-inch lift for both Chevy and GMC HD pickups, but now there's a just-right kit in between those two. You can now buy a serious seven-inch lift for the trucks, but beware. These kits are in high demand, and you could be waiting a bit to find one in stock.
The Cognito Motorsports kit for GM HD trucks offers a seven-inch lift and several other performance suspension upgrades. The kits come with stainless steel extended brake lines, Fox 2.0 Performance Series Monotube Shocks, and SM Series Compression Struts. Want to run bigger wheels and tires? The kit helps there, too. Cognito says that the lift allows for up to a 37×12.5-inch tire on a 10-inch wide wheel. Best of all, the whole thing can be done over the course of a weekend, as Cognito says the kit has a 13-hour DIY install time.
The kits, just like the trucks they lift, aren't cheap. Cognito charges a starting price of $3,623.80 for the lift, and that's before any add-ons are included. You can push the price well over $5,000 by adding a tie rod kit and a traction bar for the standard lift, or you can opt for a performance lift, which starts at around five grand on its own. The result of all that time and money? One serious Silverado or Sierra.
Images courtesy of Cognito Motorsports