General Motors has announced they will produce an all-electric version of the Chevrolet Silverado that has over 400 miles of range. And this is no april-fools joke.
Today, GM President Mark Reuss announced that Chevrolet will manufacture a Silverado electric pickup at the company's all-new "Factory Zero" in Detroit and Hamtramck, Michigan.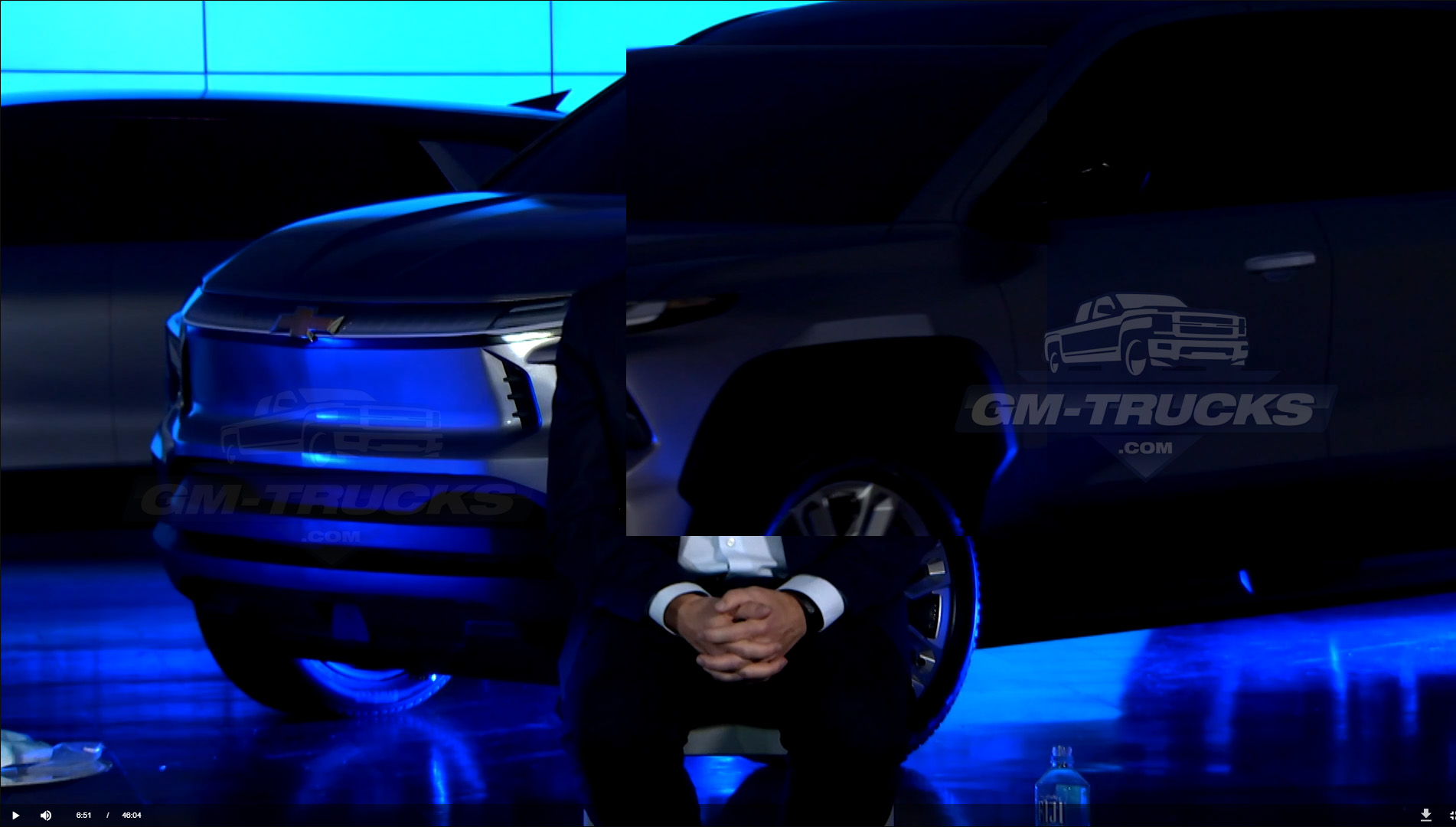 GM-Trucks.com recently took a look at what could be the electric Silverado, seen in the background of GM's CES Presentation earlier this year. 
The company has indicated that the pickup will be completely new from the ground up and designed to be an EV. The electric Silverado will tentatively offer around 400-miles of range on a full charge. The company does put a disclaimer on that number, however, stating that the actual range may vary based on a large number of factors, including temperature, terrain, battery age, loading, and "how you use and maintain your vehicle."
Chevrolet representative Kyle Suba confirmed that the announcement of an all-electric Silverado will not impact the current gas-internal-combustion-engine (ICE) and is in no way being phased out in the near term. "The electric Silverado announcement] does not impact our current Silverado and commitment to ICEs in the near term. In fact, we have significant updates in terms of design and capability coming very soon, which we will announce later this year."
The company also announced that the upcoming HUMMER EV will also be produced at Factory Zero. GM-Trucks.com speculates that the two may share a host of components. Both vehicles will be powered by GM's Ultium battery system.
The HUMMER EV pair, an SUV and SUT, will each have over 300 miles of range. The SUV variant was just announced this past weekend and an uplevel Edition 1 model sold out in under one hour.
"The vehicles coming from Factory ZERO will change the world, and how the world views electric vehicles," said Reuss. "The GMC HUMMER EV SUV joins its stablemate in the realm of true supertrucks, and Chevrolet will take everything Chevy's loyal truck buyers love about Silverado — and more — and put it into an electric pickup that will delight retail and commercial customers alike."