When the GMC Sierra and Chevrolet Silverado were launched in 2019, there were issues. The trucks had electrical problems, which led to a recall of 350,000 vehicles from the 2019 and 2020 model years. As the Detroit Free Press outlines, Jason Garrison, the engineer in charge of implementing electrical manufacturing standards at GM's factories, knew something had to change. The defects made it through manufacturing and on to the customers, which is a big challenge for a new vehicle launch.
Lesson learned, but for Garrison it was an opportunity to affect change. He, along with his boss, proposed a new path forward to senior leaders at GM. Rather than continue on with the current production roles, where workers were responsible for multiple steps, Garrison's proposal broke those jobs into smaller, more specialized roles. The new setup would allow employees to focus and learn, rather than try to pick up experience and knowledge on the fly.
Senior management approved, and the GM Automotive Manufacturing Electrical College (AMEC) was formed. The benefits here are twofold, in that GM has the opportunity to heavily train workers in one area of production to ensure a high level of proficiency, and at the same time it is able to build a deep bench electric vehicle knowledge and skills in-house. GM's program fills in the gaps that trade schools and universities currently have when it comes to education on EVs and how they are made.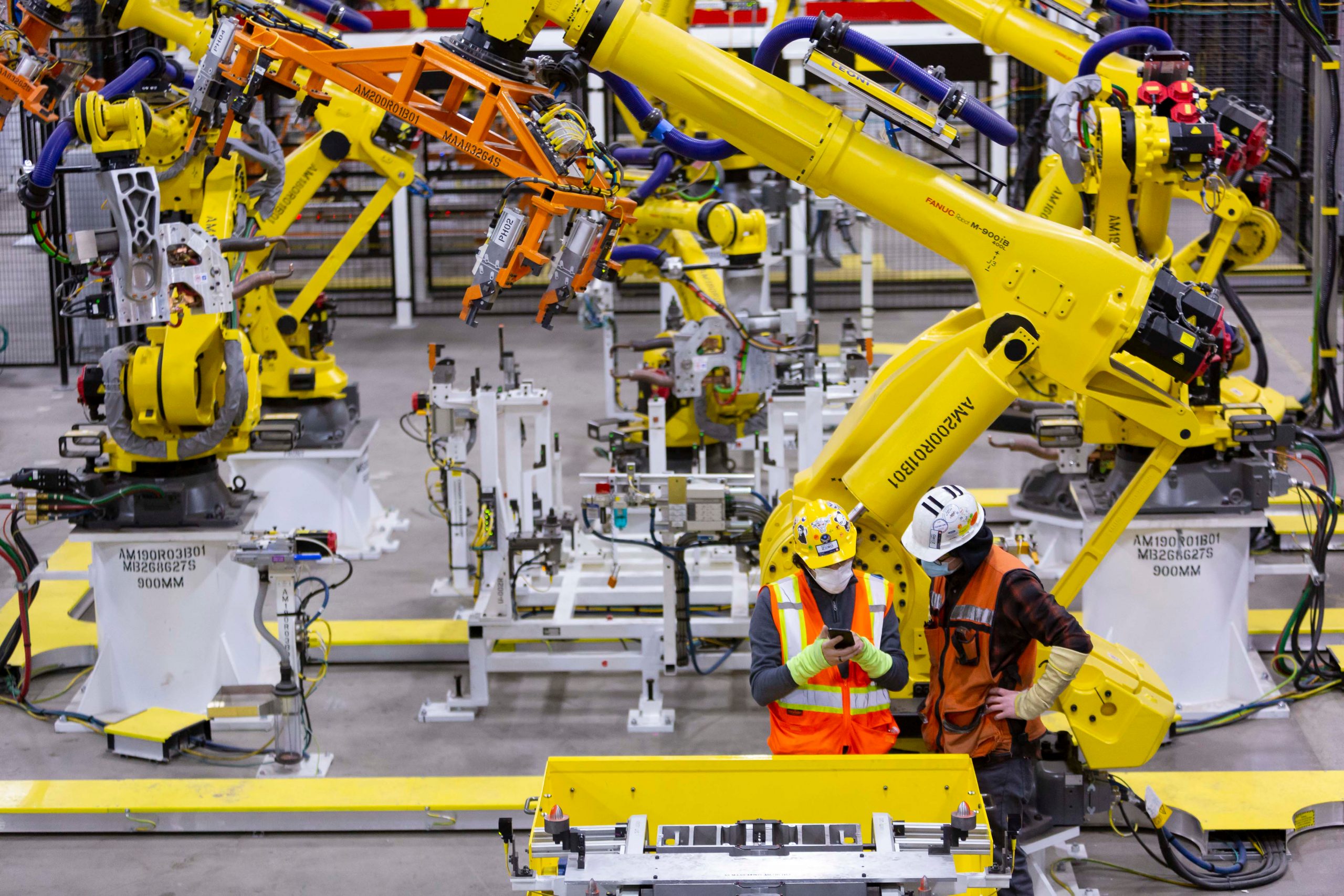 Of course, starting a new education program in the middle of a global pandemic has its challenges. Garrison and his team were not able to gather the first AMEC classes until January 2021. All of the students are full-time GM employees, and until the end of the year their only responsibility within the company is to learn and graduate from the program.
AMEC will likely prove to be a valuable investment for GM, as the automaker has stated that its goal is to launch 30 new electric vehicles by 2025. To keep seats filled in the new program, General Motors will introduce some company veterans, but many will be new hires. GM says that some AMEC grads will work on the Cadillac Lyriq electric SUV at the Spring Hill Assembly facility in Tennessee, while some will work on the new GMC Hummer EV at Factory Zero in Michigan.