General Motors is testing the next-generation Colorado ZR2 and Canyon AT4X up against the Ford Ranger Raptor and the all-new 2022 Silverado ZR2.
Our spy photographer recently captured this testing convoy being run by General Motors. The group was comprised of various interesting prototype mid-size trucks. From what we can gather, they are pre-production development units of the next-generation Colorado ZR2 and Canyon AT4X. They were found testing alongside an imported Ford Ranger Raptor, a current-generation Colorado ZR2, and two 2022 Chevrolet Silverado.
Our Spy Photographer Reports:
GM engineers wrapped up last week with an intriguing 9-truck test convoy that gave us our best look yet at the next-generation Chevy Colorado ZR2 and GMC Canyon AT4X. In a fun twist, GM even procured a Ford Ranger Raptor to join the group in the #9 slot! If there was any doubt where GM is aiming with their more serious, second-gen off-road-ready midsizers, the Ranger Raptor's presence adds undeniable clarity.
Here's a breakdown of 9-truck test group:
#1-2: Chevy Colorado ZR2
#3-5: GMC Canyon AT4X
#6: Current Colorado ZR2
#7: Silverado ZR2
#8: Silverado Custom 4×4
#9: Ford Ranger Raptor
Most Detailed Look At Production Lighting
These latest prototypes are all fitted with production lighting, providing us with our best look yet the headlights and LED signatures for both the Colorado and Canyon. We see the Colorado's horizontally-oriented headlights and a bright LED eyebrow at the top of the cluster. The Canyon is showing a bright LED strip at the top—likely wrapping around the vertically stacked headlights once the flat-black disguising paint is removed. The Canyon's headlight clusters show new angular details we haven't seen on any prior prototypes.
Same Off-Road Recipe On Both Brands
Seeing distinct GMC Canyon and Chevy Colorado prototypes testing together—equipped with a nearly identical set of off-road-focused upgrades—proves beyond any doubt that the ZR2 and AT4X will coexist in GM's midsize truck lineup. All of the Colorado ZR2 and Canyon AT4X prototypes caught here are fitted with the same serious-looking, dual-level rocker protection, which may do double-duty as high-clearance step rails. Identical tire specs are also on display—33-inch 285/70R17 Goodyear Wrangler Territory MTs. Finally, Multimatic DSSV shocks tucked behind those big rear tires are only obscured black paint covering the shocks' normal, bold blue-and-gold finish.
Disguised Wheels On Both Brands.
Both the ZR2 and AT4X prototypes have disguised wheels, hiding what appear to be aggressive-looking designs unique to the Chevy and GMC brands.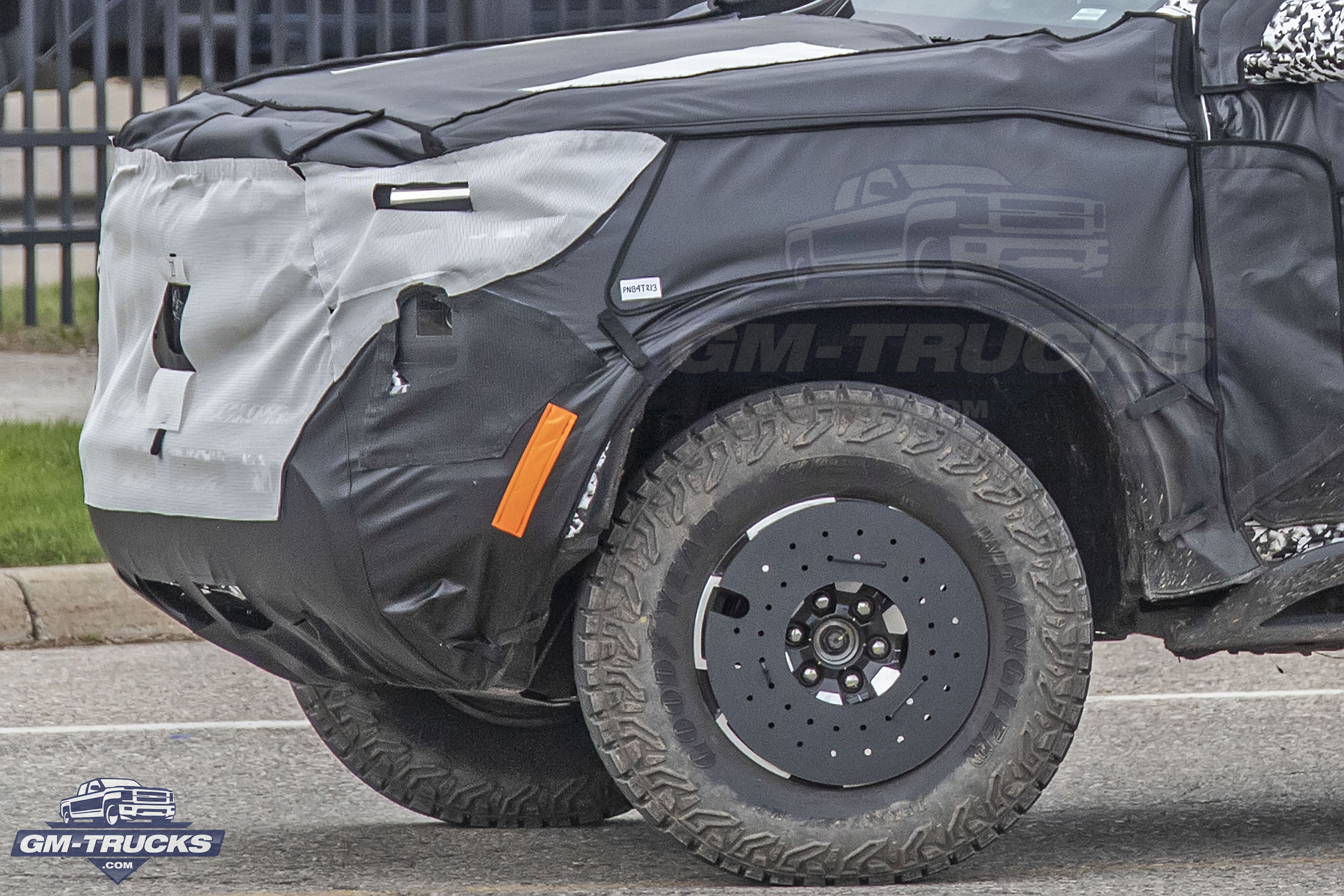 These 50+ photos show the caravan's composition and close-ups of each vehicle included.
2023 Colorado ZR2 and Canyon AT4X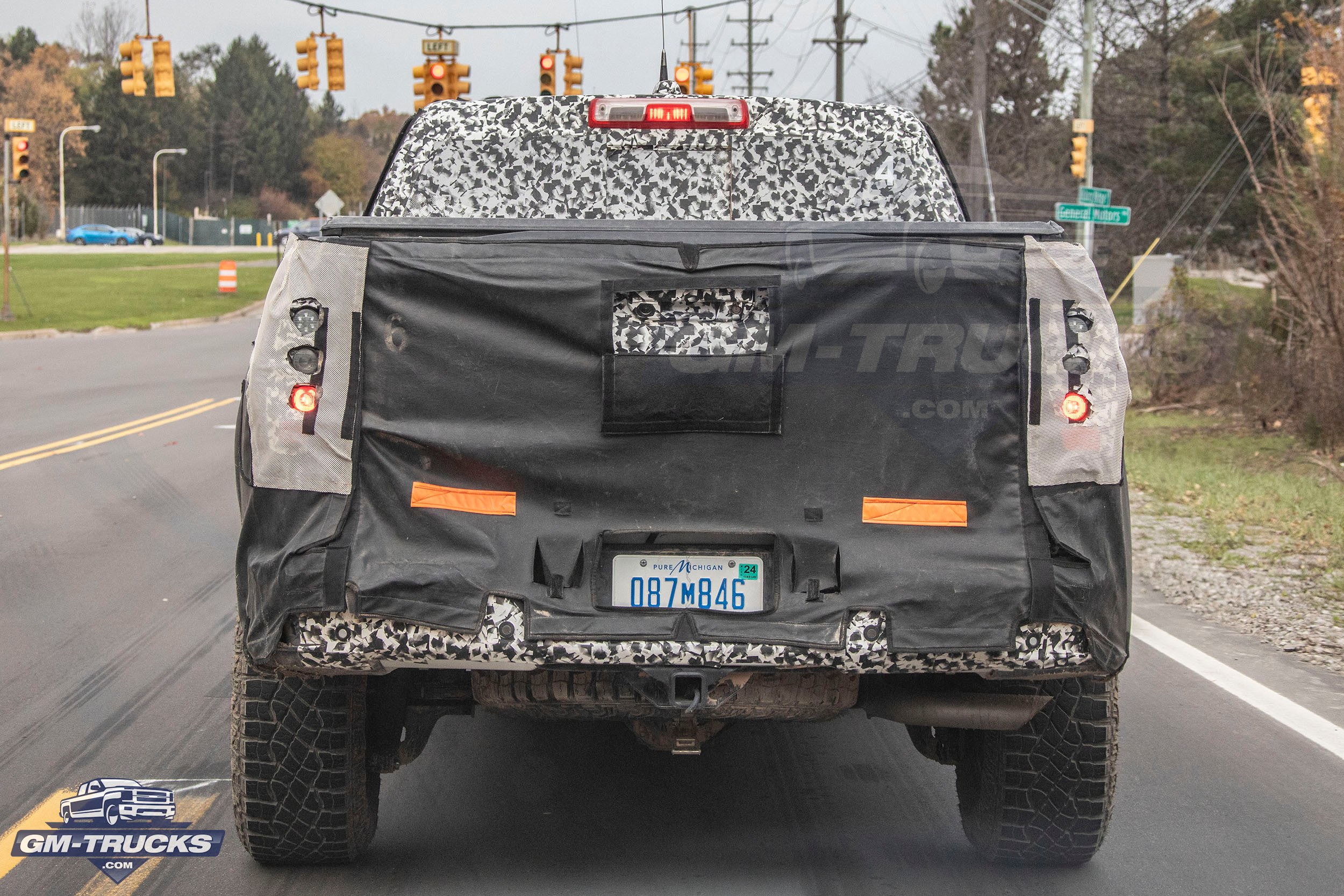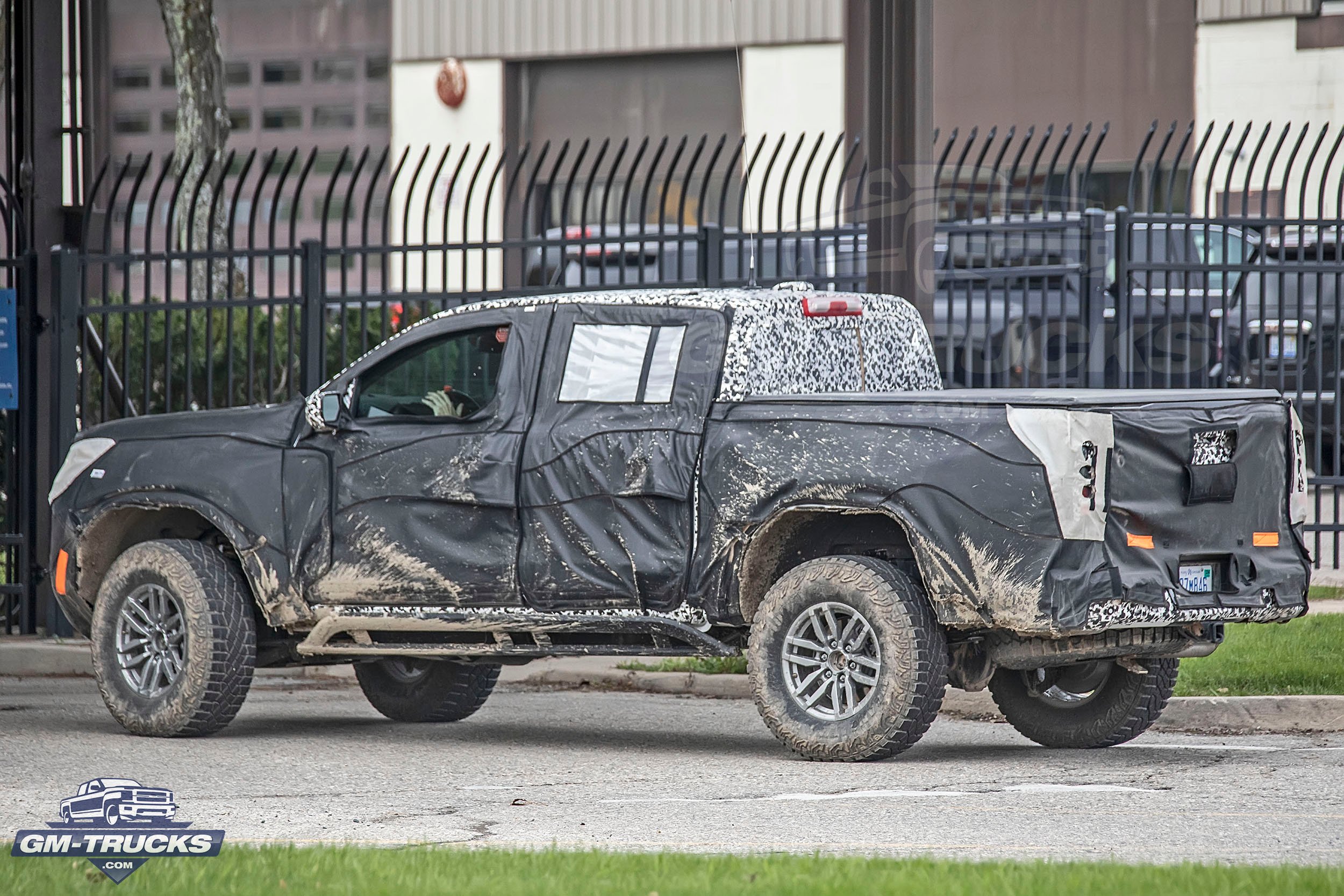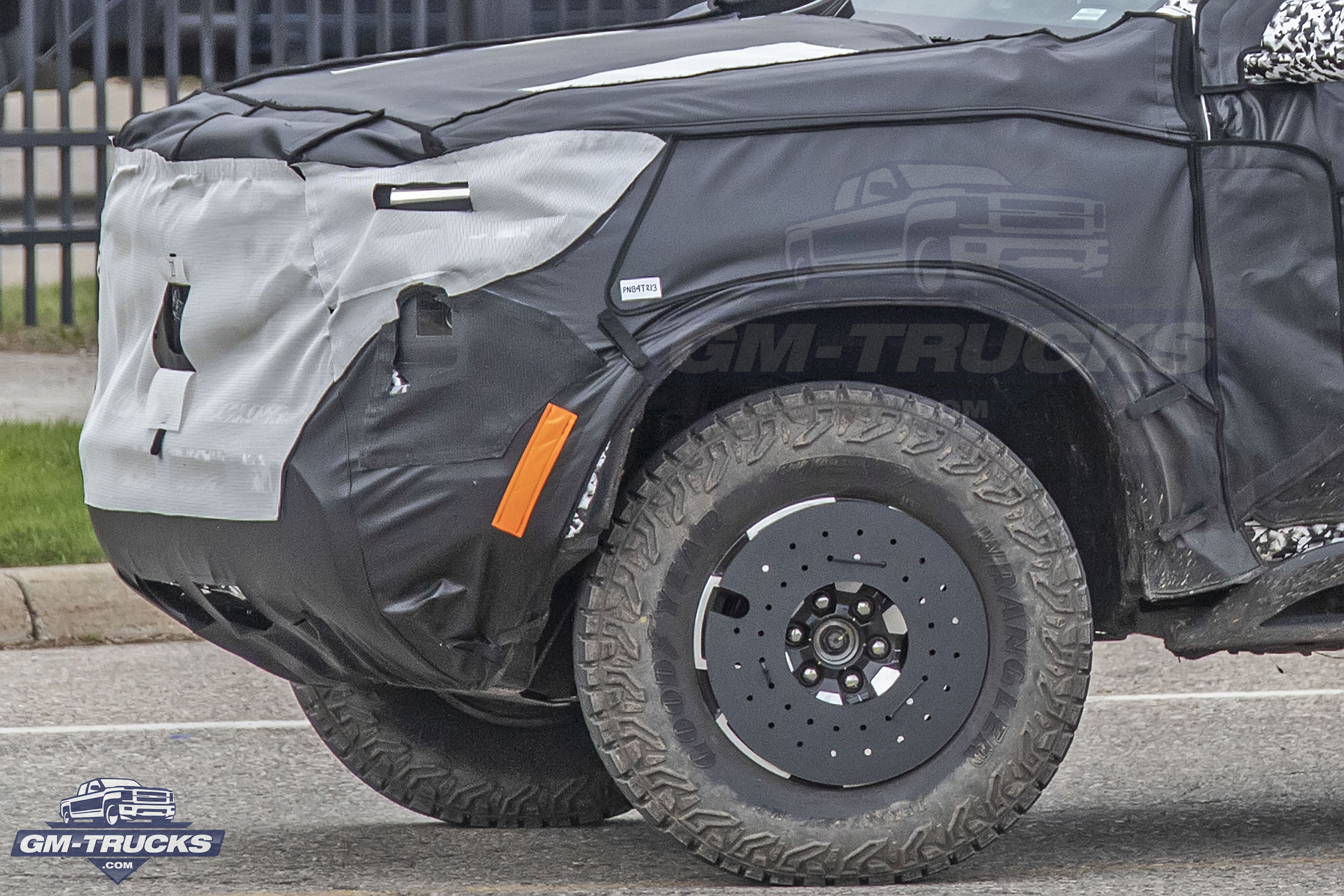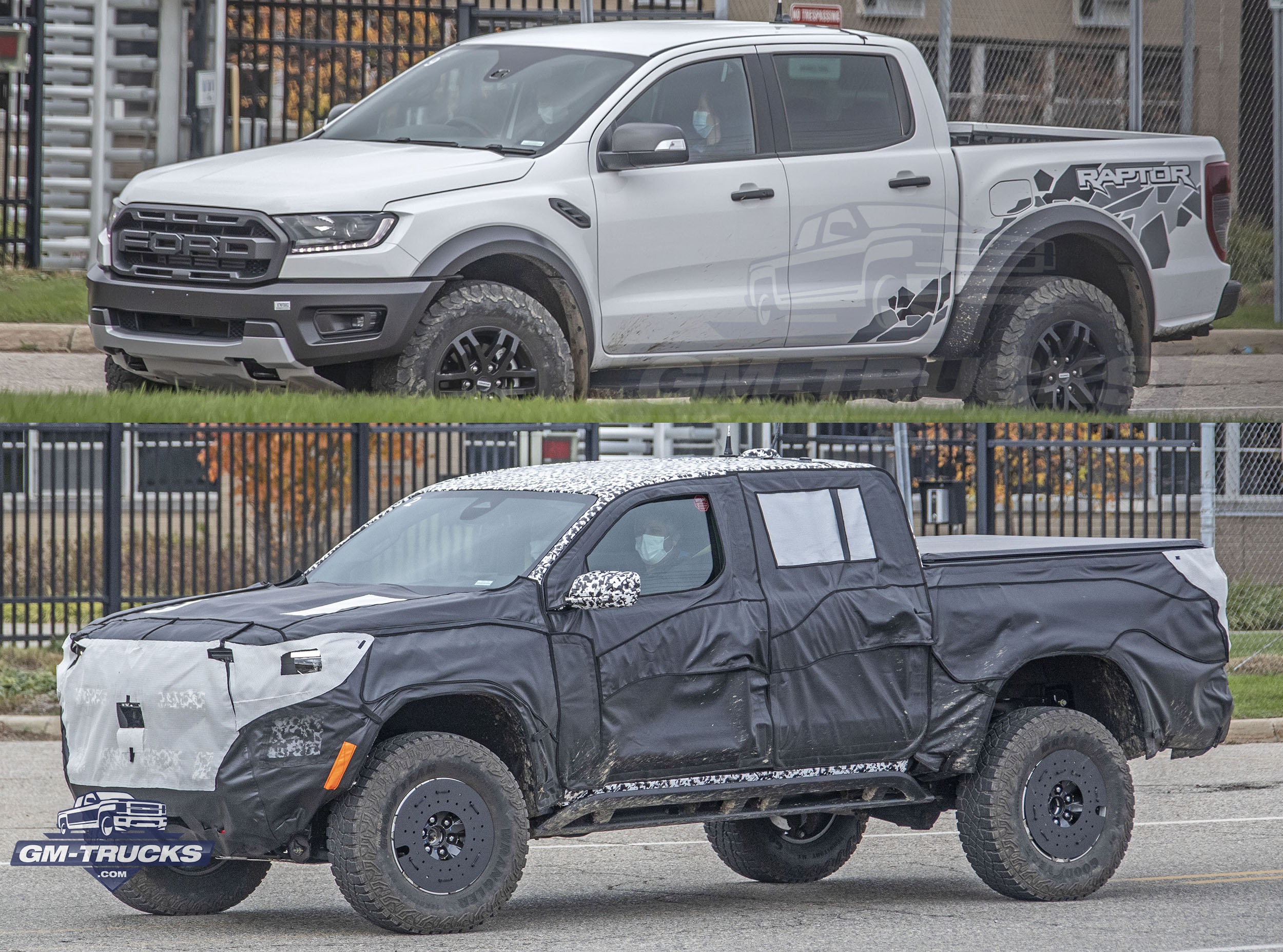 Ford Ranger Raptor vs Colorado ZR2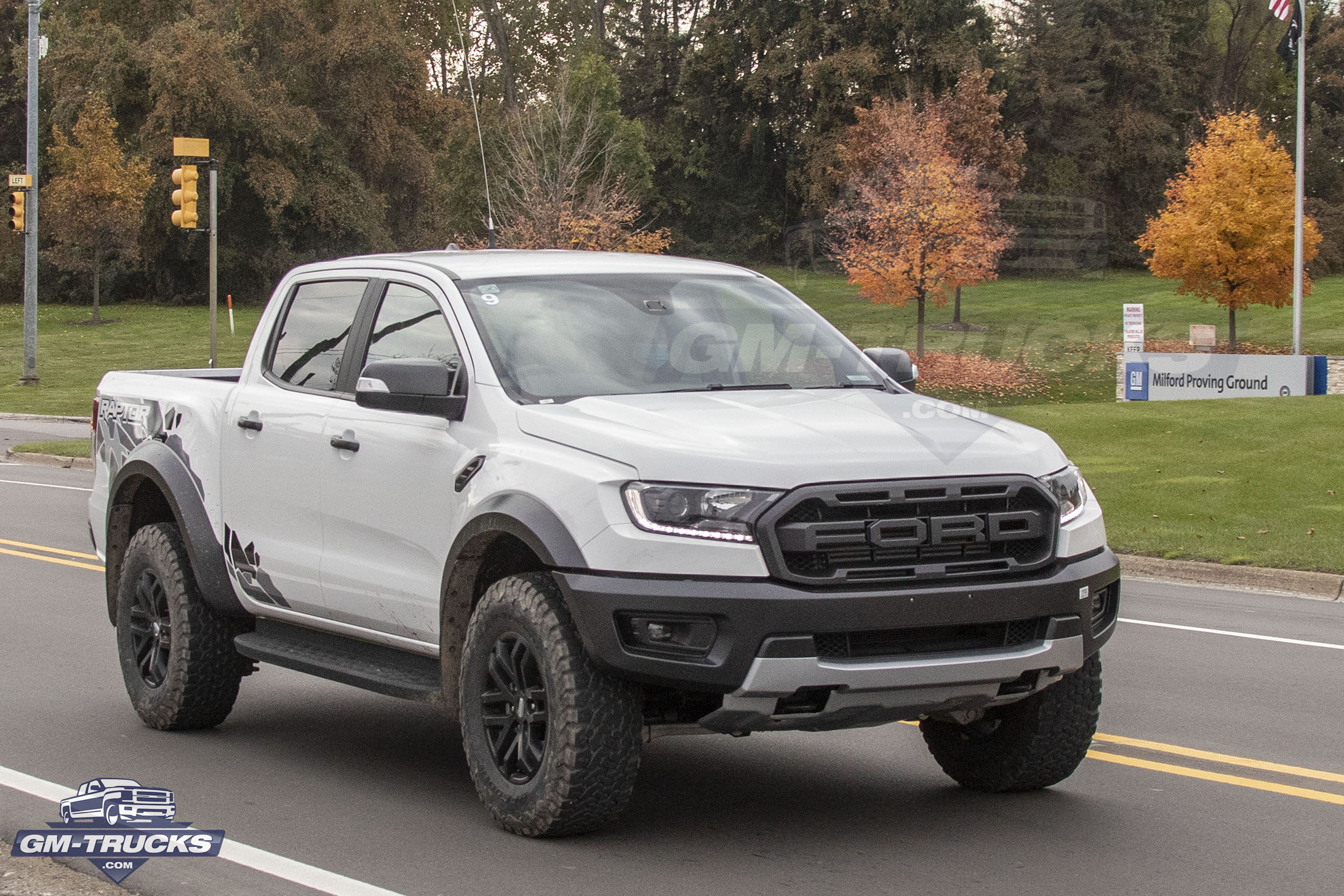 2022 Silverado ZR2
2022 Silverado Custom