Driving a Polaris Slingshot just got easier.
The company that brings us the best on and off-road toys has created a street machine that more people can enjoy. With its AutoDrive automatic transmission, there is no clutch and no gears to manually shift.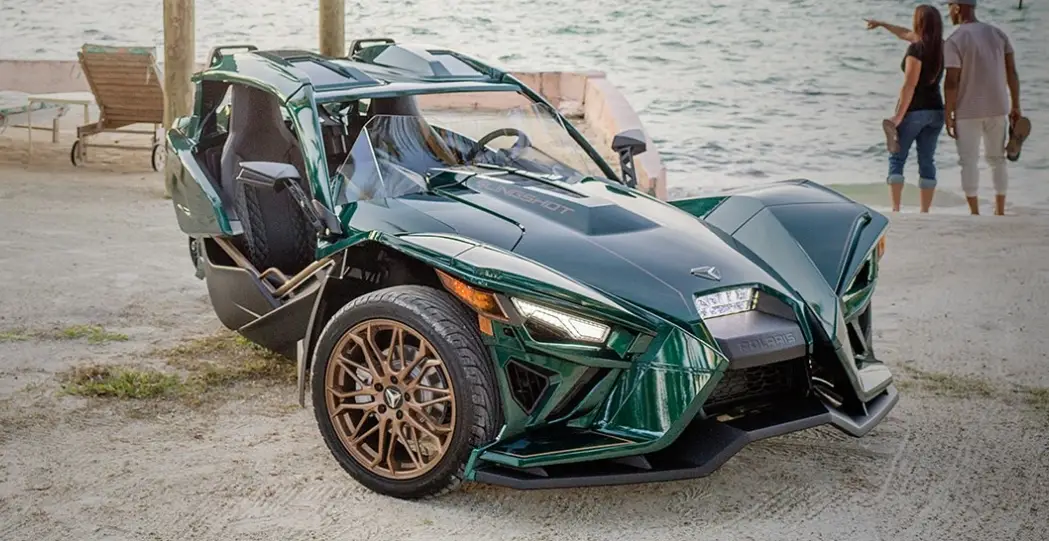 The new Slingshot Grand Touring LE features unique Fairway Green paint with bronze accents and special-edition bronze wheels, Quilted Comfort Seats, a tall Ripper Series Wind Deflector for protection from the elements, a seven-inch Ride Command infotainment system with built-in GPS navigation and turn-by-turn directions, a color-matched Slingshade top, color-matched Rear Fender and interior accent lighting.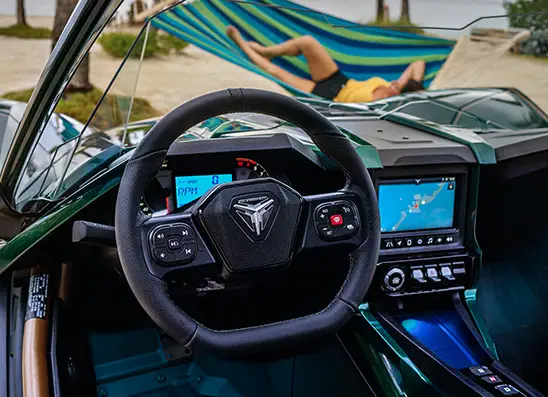 Available options to the GT LE include Slingshot's new Heated and Cooled Seats which feature a proprietary thermoelectric technology that cools and heats the seat on three varying settings (low, medium and high). To add to the effectiveness of the system a flexible graphene material disperses the heating or cooling throughout the bottom and backrest of the seat for full coverage. With no HVAC system, the Slingshot Heated and Cooled Seat is an option that extends the driving season considerably.
The Polaris Stage 1 Tune upgrades the standard 2.0-liter, four-cylinder engine's capacity to deliver up to 203 horsepower, giving the Slingshot an amazing horsepower per pound ratio.
"With superior comfort, convenient technology, and head-turning styling, the Grand Touring LE transforms daily driving into unforgettable adventures," said Chris Sergeant, Vice President of Polaris Slingshot. "Premium amenities set the Grand Touring LE apart from the rest of the Slingshot lineup, while Slingshot's new ProStar 2.0L powertrain, AutoDrive transmission, and redesigned interior ensures that driving a Slingshot elevates an ordinary commute into an extraordinary driving experience."
Polaris' new GT LE adapts to a changing driver skillset in America. With the majority of new drivers unable to operate a stick shift, the implementation of the AutoDrive transmission expands accessibility to many drivers who might otherwise not enjoy the Slingshot.Similar to the 2020 SL and R, the Grand Touring LE features 70% all-new vehicle content. Slingshot's AutoDrive transmission has no clutch pedal and no manual shifting necessary. Drivers who can operate a typical automatic transmission in a car can hop in and operate the 2020 Slingshot with AutoDrive.
Check out the new Polaris SLingshot Grand Touring LE at your local Polaris retailer. Prices start at about $34K.