If you've owned a Silverado or Sierra at some point in the last decade you know that rear seat ventilation (or lack thereof) is one of the biggest complaints about pre 2019 generations. But in a "I should of thought of that!" moment, an  ingenious user on the GM-Trucks.com forum just posted an amazing fix for the issue. And then gave it away for free.
Believe it or not, it wasn't until the 2019+ T1XX Generation Silverado and Sierra that Chevrolet and GMC full-size trucks came with a rear vent for air circulation.  The trucks came with under seat mounted heater vents, but they never pointed in the right direction and always got carpeting stuck around them. In the end, anyone that got stuck in the back was going to have a bad venting time.
Surprisingly, no-one came up with a simple way to make sure the rear cabin under seat vents actually worked well. Until May 2020,  over two years after the new T1XX generation went on sale.
Then:  737Mechanic posted on the GM-Trucks.com Forum that he had not only made a 3D design to fix the HVAC flaw but he was giving the files away to anyone who wanted them FOR FREE. 
You heard that right. For free. Just find a friend with a 3D printer or fire up your own. Time will be your biggest cost, with each vent taking around 5 hours to print.

Take a look at his video on how and why he made these simple 3D printed vents.
Even better, he's offered up the 3D printer files  if you'd like to print out this fix yourself.
Download The 3D Printer Files Here
And this is what you'll end up with. Not bad for a free design and about 10-hours worth of printing.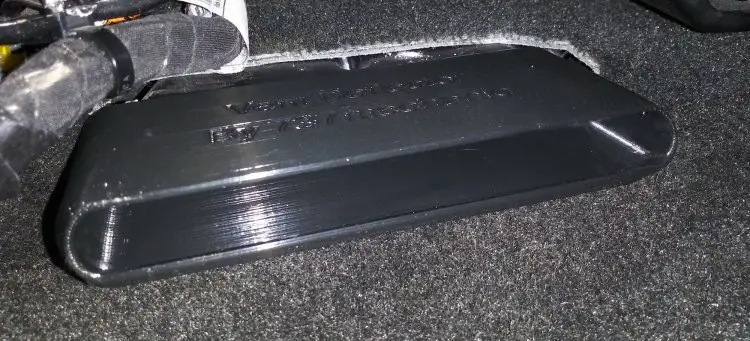 If you print your own deflector from this design, make sure to stop in on to the original thread and let the designer know. He deserves a big thank you.
Then check out the rest of our 2014-2019 Silverado and Sierra forums!