We've been watching spy photography of the 2022 Silverado pour in over the last few weeks. Maybe you're even a little sick of seeing a new headlight here, or a camouflaged bump there– all without seeing much of, well, really anything at all.
Where are the improvements that you care about? Better off-road performance? Beefer suspension components? Wait, what, we have photos of just that? Now we're talking.
The 2022 Chevrolet Silverado is poised to pick up a little more hardware. Two more leaf springs of hardware, to be exact- per side. Our tricky spy photographer recently caught up with a few more 2022 Trail Boss and ZR2 prototypes and noticed something really slick.
Chevy's off-road-focused Silverado 1500s will be getting a more robust rear suspension set-up when the 2022 overhaul reaches showrooms.
After close-up analysis of our recent shots of the Silverado ZR2 and a slew of the 2022 Trail Boss prototypes, we can see that both trucks will be getting a new four-leaf spring rear suspension instead of the two-leaf design found on the current Trail Boss.
What has prompted Chevrolet engineers to bolster its most rugged offerings is unknown. Whether GM discovered some shortcomings or the arrival of a more extreme ZR2 off-road variant brought about the strengthening, there's clear, visual evidence of a change in the works.
We're still waiting for another chance to get more close-up details on the ZR2 to see exactly how it will separate itself from the Trail Boss, but it also seems clear that the ZR2 and '22 Trail Boss will both be using the four-leaf design as the basis for its rear-end support.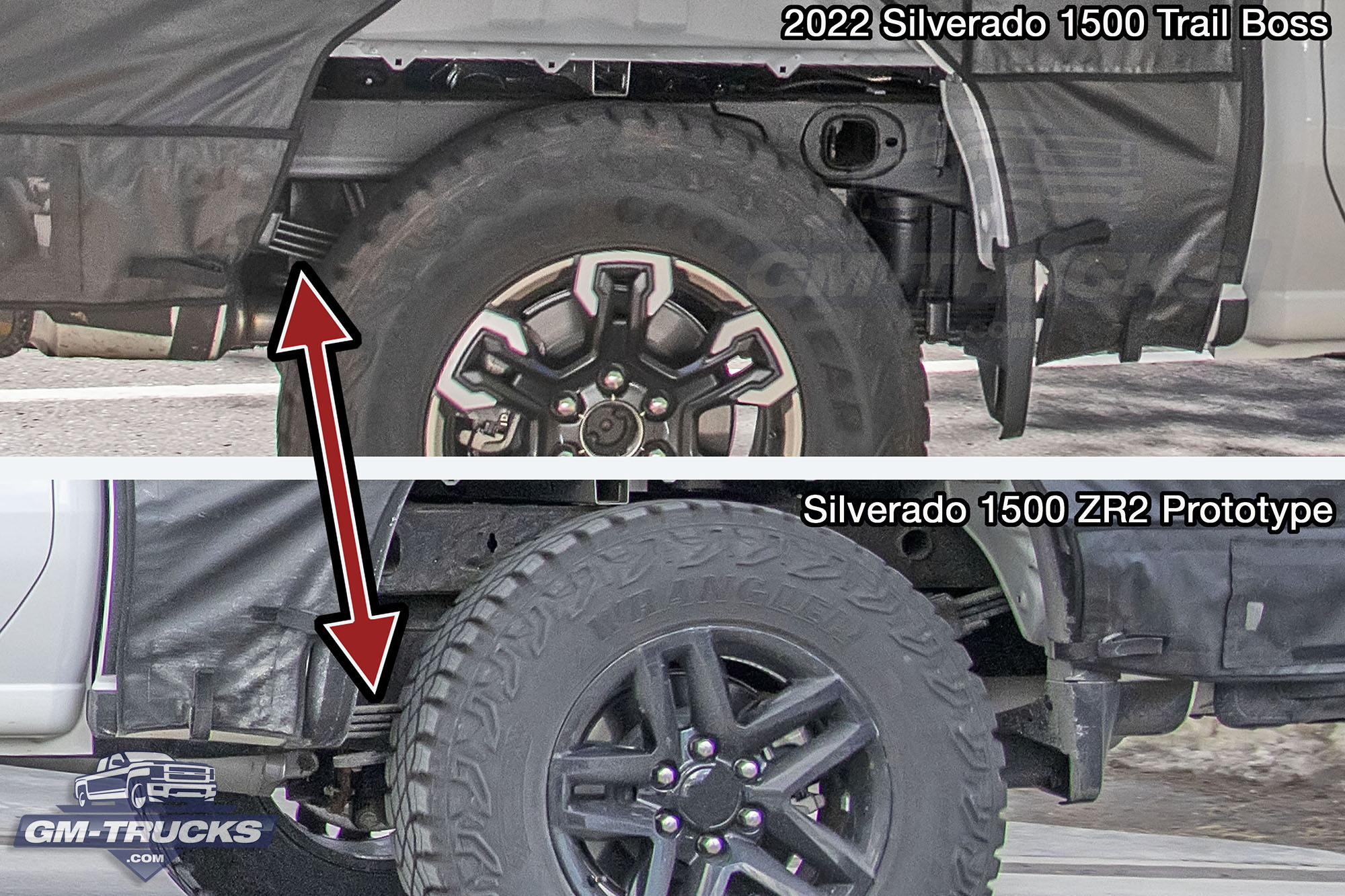 Here are more photos of the suspension changes for you to digest below.
2022 Chevy Silverado Four Spring Rear Suspension