The F-150 Lightning is here. And if you thought that Ford's all-electric truck would just be a normal pickup with some electric motors and a battery – think again. As it turns out,  Ford has put a lot of time, research, and effort into making the F-150 Lightning unique, full of neat features, and a pickup that just might make Chevrolet a little worried.
We'll have a full story on the new F-150 Lightning soon with all of the small details, facts, and insider information. Until then, enjoy this quick rundown that covers all of the important details about the F-150 Lightning that you can quickly skim over and digest easily.
Chevrolet recently announced that they would produce an all-electric Silverado in the near future, but we've yet to see or hear anything much about it. Now that the F-150 Lightning is out in the open, this certainly puts the ball in GM's court. With such a strong game, should General Motors be worried? Can the Electric Silverado really match the F-150 Lightning and everything it brings to the table?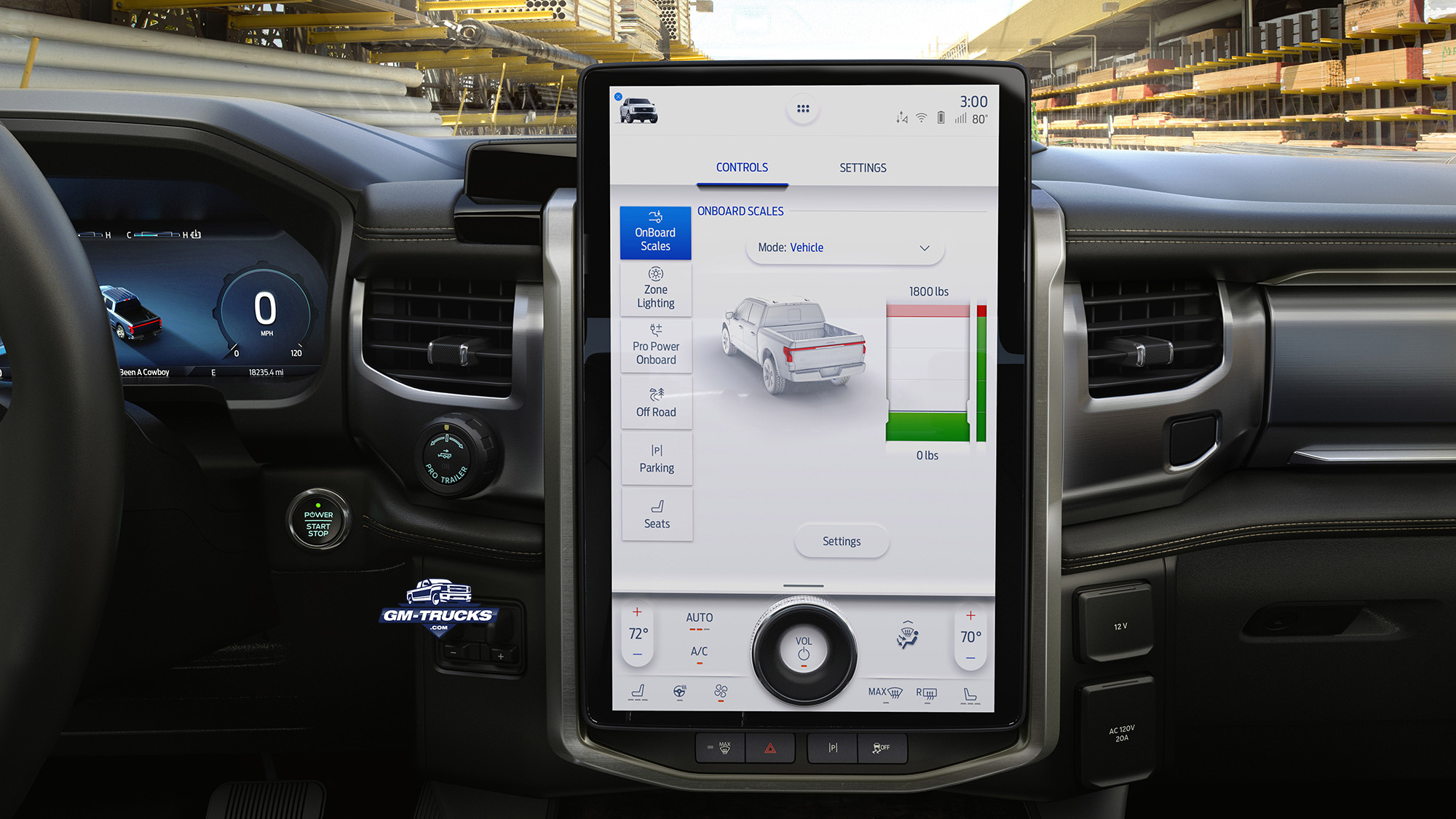 Ford F-150 Lightning Rundown & Highlights
563 horsepower and 775 lb-ft of torque
Commercial model starts at $39,974 & XLT trim starts at $52,974 before tax credits
Features can change and be improved with over the air software updates
Available with a standard range battery (XLT) and extended range battery (Lariat/Platinum)
Introduces "Blue Cruise", which offers hands-free driving on 100,000 miles of "pre-qualified" highways
Features onboard scales, which can use sensors to estimate payload and trailer tongue weight. Real-time range estimates can be adapted considering how much payload is being hauled.
Can use your phone as a key
Optional "Pro Trailer Hitch Assist" can control throttle, brake, and steering to automatically hitch up a trailer
Available Ford Intelligent Backup Power – which can turn your truck into a backup power source for your home using its own charging station
Intelligent Backup Power Can provide up to 9.2kWh of energy, powering an average home for up to three days.
Ford Intelligent Power can also automatically switch to power your home during high energy cost times during the day in the future.
A forward "frunk" under the hood offers dedicated storage space big enough for two sets of golf clubs. It includes a power open and close system. It can carry up to 400lbs of cargo.
The "frunk" can provide up to 2.4kW of power for tools, TVs, laptops, or cooking appliances.
 80-amp charging station comes as standard equipment and can add 30 miles of range per hour. An extended range truck can be fully charged from 15% to 100% in about 8 hours.
A DC fast charger can add 54 miles of range in about 10 minutes and charge from 15% to 80% in 41 minutes.
It's the most aero-dynamic F-150 ever
It Will be built at the Rouge Electric Vehicle Center
Arrives in Spring 2022.
Ford F-150 Lightning Photos