Reservation holders for the HUMMER EV Edition 1 SUV received some excellent news yesterday- an email from GMC asking them to finalize and submit their order.
HUMMER EV SUV Owners Have Been Waiting A Long Time
Two years ago, in April of 2021, potential HUMMER EV SUV customers lined up and placed their reservations for the second iteration of the all-electric super-truck. Mind you, back then, not a single HUMMER EV had been delivered. So, like Pickup reservation holders, future SUV owners were putting money down on a truck that didn't have a production or even delivery date promised. Only vague timelines gave small clues as to which year and/or season (Spring/Summer/Fall/Winter) reservation holders might see a truck in their driveway.
Yesterday, however, that wait got a little shorter and a delivery timeline a little clearer. Edition 1 SUV customers started receiving emails from GMC asking them to commit to a vehicle and their purchase. Other options, like accessories and picking the "on-road" versus "off-road" version of their Edition 1 SUV are on the menu for this stage of the order process. Reservation holders have been given three weeks to make verify their order or risk having their reservation put on hold.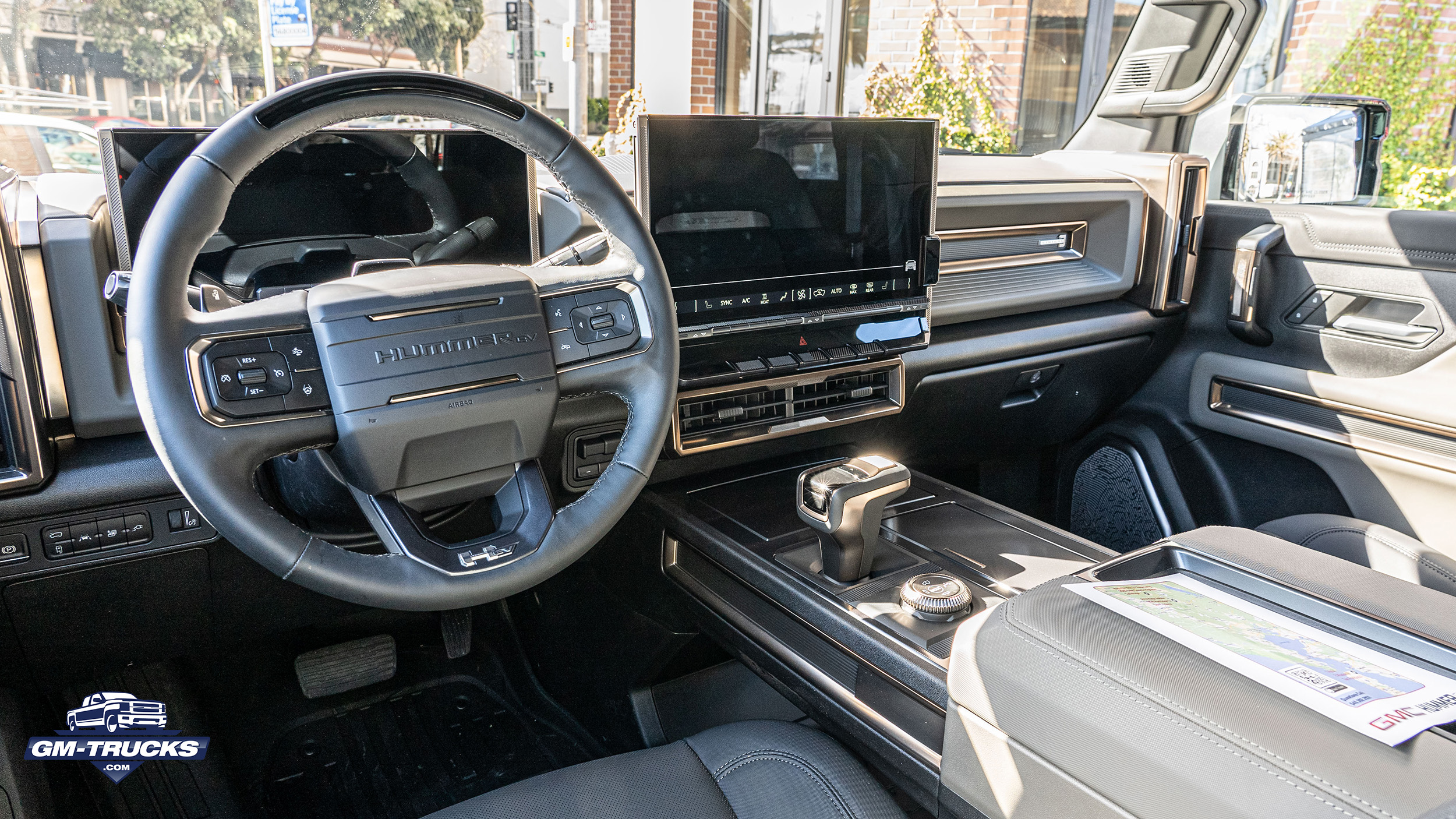 GMC also advises those who are verifying their order to have a chat with their delivering dealer about pricing. While GMC has recommended that the HUMMER EV should be sold at MSRP, many dealers are tacking on market adjustments. Some at the last minute, right before delivery. So, if you're one of the lucky few to submit an SUV order over the next few weeks, make sure to get your agreed-upon price in writing from your dealer before any surprises happen.
When Will Edition 1 SUV Owners Take Delivery?
When GM-Trucks.com verified our HUMMER EV Edition 1 Pickup order last spring, it wasn't until late September that we took delivery. Now that GM has ramped up production, we hope that the delivery time-table will be shorter but honestly no-one knows. If you're verifying your SUV order right now, keep your expectations tame. Expect your HUMMER EV SUV to show up sometime this Summer and before the end of 2023.
When Will GMC Finish Delivering Edition 1 Pickups?
It's unclear how Edition 1 SUV deliveries will be impacted by the stop sale order of Edition 1 Pickups. In fact, GMC has not delivered a HUMMER EV Pickup since last October, when a stop-sale order was implemented because of battery sealing issues. While it's assumed that the rest of the Edition 1 Pickups have already been produced and some have even sat at dealerships for over 6 months waiting for new battery packs, no-one knows how or when enough batteries will be produced to replace the 800 or so batteries that are currently affected by the recall.
With the GM-Trucks.com Edition 1 Pickup being one of the recalled vehicles, make sure to follow along as we eventually have our HUMMER EV's batteries replaced sometime in the future.
What about the 3X and lower HUMMER EV Models?
If you're waiting on your 3X Pickup or SUV reservation to be confirmed, you'll have to wait a little longer. Those with lower trim level reservations received an email a few weeks ago giving an update on when their HUMMER EV may be delivered. For example, our 3X SUV Reservation has an expected delivery time frame of "Summer 2024", so we're not expecting anything anytime in the near future. And, unfortunately, if you have a 3X or below trim level Pickup or SUV reservation, neither should you.