2021 will be, if current announcements are accurate, the year of the electric pickup as no less than seven are expected to hit the streets. This is what's new since our last roundup.
Read part 1 in this series – "Progress Report: Tesla Cybertruck, Rivian R1T, GMC HUMMER EV and Bollinger B2 Race To Hit The Street In 2021"
This week General Motors' CEO Mary Barra keynoted the Consumer Electronics Show, now a major auto show. We will provide updates throughout the week.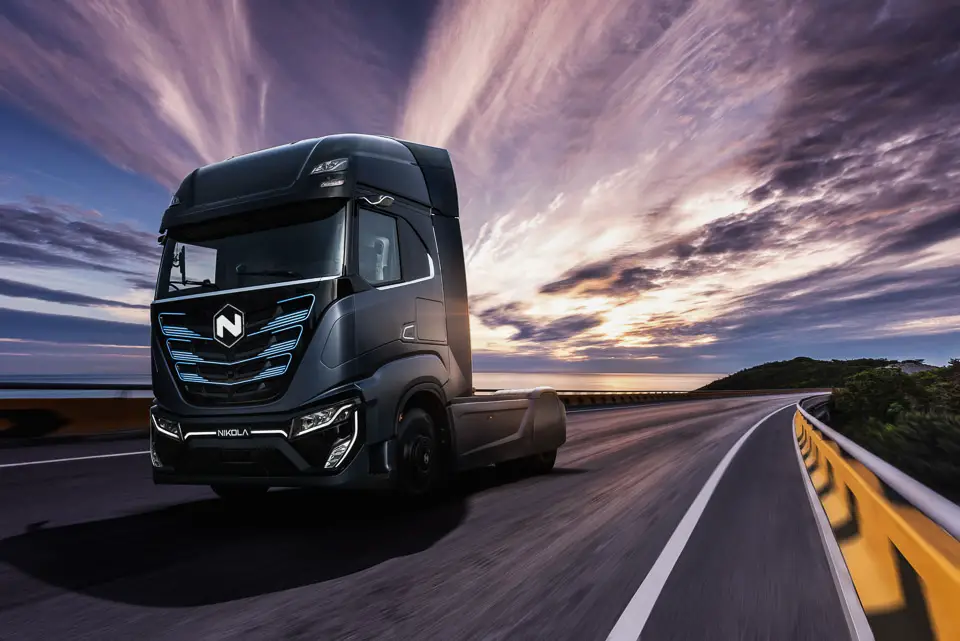 Nikola has fallen on hard times, their stock down 50-percent and affiliation with General Motors significantly restructured. Currently there is no budget for the Badger pickup, according to a recent investor call. However, Nikola's original Tre battery or hydrogen-powered trucks appear to be on schedule, with prototypes being built in Germany. Those are battery powered, using proprietary battery packs. Construction of Nikola's factory in Arizona is said to be on schedule.
We have little news about Tesla's Cybertruck, other than a production timeline "adjustment," a.k.a. push-back. We did learn more about its appearance.
If you wondered at the angularity of Cybertruck, the stainless steel skin Tesla calls 30X (likely a 301 series) explains it. The alloy used cannot easily be shaped, and surely not in the manner of today's smooth and expressive curves like Silverado or Sierra. Thus, Origami.
Like laboratory instruments, the stainless steel offers corrosion resistance, heat resistance, and resistance to the extreme cold of outer space, which is important as Tesla is said to use the same material for its SpaceX spacecraft. 3 mm (0.118-inches) thick, it's a cold-worked stainless that gains its strength from a series of compressions between powerful rollers which delivers steel that does not want to bend. Oh, typical door panels, like Silverado, are 0.7mm to 1mm thick, a huge difference.
On the day GM began rolling out its 2021 Virtual CES experience, Lordstown Motors announced they have over 100,000 reservations for their Endurance full-size, crew-cab, all-electric pickup with promised 250 miles of range and post-rebate $45,500 price tag. Lordstown depends on up to four in-wheel motors, delivering the equivalent of up to 600hp and with an expected tow rating of up to 7,500lbs.
What interests us is their in-wheel motors. Normally, engineers fight to eliminate ounces of unsprung weight. Not so here, yet those who have tested the vehicle to 70 mph (113 kmh) report smooth operation. Having lost a 0.5 oz/14 gm wheel weight and thus creating horrible shake, this is both surprising and amazing. Lordstown expects production of customer vehicles to begin in September 2021with beta test vehicles already under construction.
An abrupt entry into the mix is Henrik Fisker's post to his LinkedIn page:
"Ok, yes, next vehicle might be a lifestyle pickup truck! But not just any truck! We want to create the lightest, most efficient EV pick up in the world! Making it, the most sustainable! image is just a teaser! As if getting the Ocean SUV EV into production wasn't enough.
As it is becoming crystal clear that trade and delivery vehicles will be the initial volumes in the electrified segment, we find this FWD delivery vehicle, the DELIVER-E™ from Bollinger Motors cheeky and formidable. Aiming at Class 2-5 delivery vehicles where a defined route and an EV's low TCO (total cost of ownership) make battery power attractive, the DELIVER-E shows a utilitarian perspective. For this vehicle, the company plans battery packs from 70-21-kWh, variable wheelbases and options to fit customer needs. If you've watched Amazon, UPS, USPS workers boost themselves and packages into or out of a high liftover, the benefit of an 18-inch load floor is irrefutable.
Head-to-head with Lordstown is Arizona-based newcomer Atlis Motor Vehicles. They also use in-wheel motors with single-speed gearbox and a price near $45,000. The company plans a pickup, the XT Pickup, as well as a proprietary skateboard aimed at RV manufacturers, step-van and box truck makers, anyone who wants to plant their classic vehicle's body onto an electrified platform, or anyone who wants to build low volume vehicles without investing in the powertrain.
Atlis' platforms offer air suspension, which means a 12-15-inch ground clearance, dually and tandem axles and configurable power/payload. Their boldest claim, one they say they've benchmarked, is fully charging proprietary batteries in 15 minutes or less. To accomplish, this the company has developed its own battery cells with NCM battery cell chemistry—lithium, nickel, cobalt and manganese which the company says are ultra-fast charging, low profile and have high cycle rates. GM's Ultium batteries are NCMA and GM says the addition of Aluminum lowers the cobalt content, resulting in lower cost batteries.