Auctions, especially in today's "rad"-crazy auto market, can be a mixed bag of insanely priced middle-of-the-road cars, but there are a few gems out there for a reasonable price. This 1980 Chevrolet El Camino might be one of them, but there's still time left for its bid total to climb to the stratosphere.
Though it's got a bed and can haul some legitimate cargo, it's not technically a truck. But depending on how you use it, it could be better than a pickup. The El Camino was Chevy's long-running ute, and was capable of handling everything from trips to the grocery store to drag strip runs. This 1980 model is right in the middle of the El Camino's second run in the Chevy model line, which ended in the late 80s.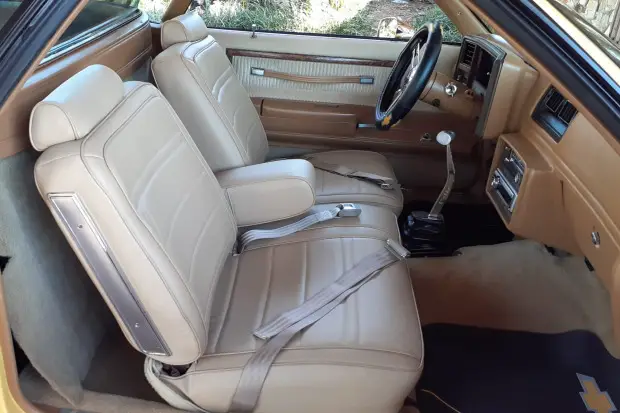 This particular car has been overhauled with a new yellow paint job, a Hurst shifter, a CD player, and a new 5.7-liter V8. Though the odometer shows just 2,500, the seller says that true mileage is unknown. With a replacement engine, the real question is the condition of the body and interior. The bench seat has fresh vinyl and the bed has a removable plastic liner. The bumpers are aftermarket but look great and give the car a smooth aero style.
The best part about this ute is its current bid amount, which is holding strong at under $10,000 as of the time of this article. It's true that this car has had some work done, but its price lands a bit lower on the El Camino value spectrum than we'd expect. Hagerty pins the value of a good condition car at $12,800 and a fair condition car at just $6,600, so if this car closes anywhere near its current bid amount it'll be a decent price.