We've caught the 2023 Chevrolet Silverado HD testing. With the refreshed and updated 2022 Chevrolet Silverado only a month away from being shown to the world for the first time, its HD big brother is due for the same enhancements during the following model year. Today we have our first good look at a prototype 2023 Silverado HD.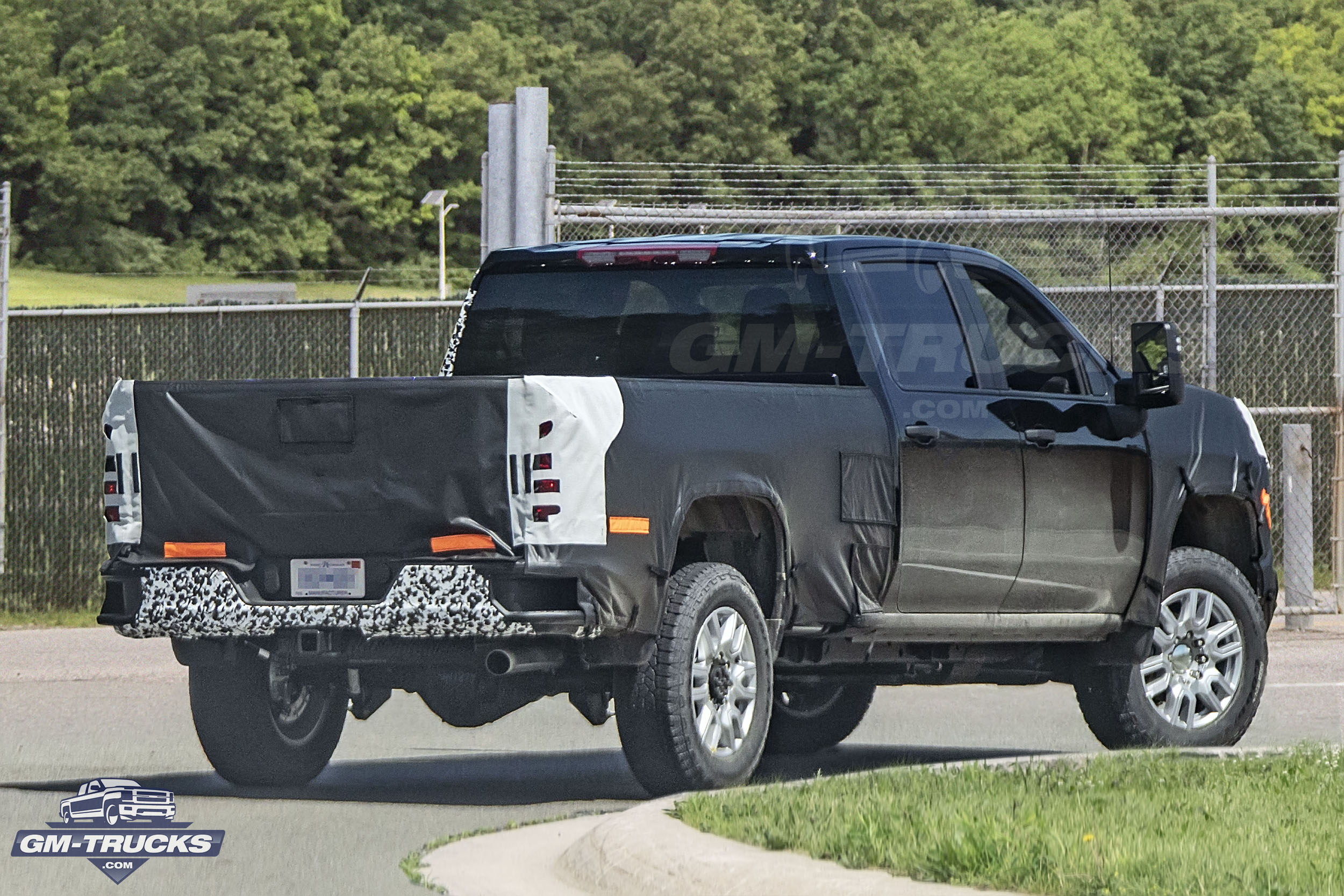 Our spy photographer reports:
We got our first shots of the facelifted 2023 Chevrolet Silverado HD, testing in a Crew Cab/Long Bed configuration.
Curiously, this is our first sighting of the facelifted Chevy HD, while we've already spotted quite a few '23 GMC Sierra HD prototypes over the last couple of months. Whether testing of the Chevrolet variant has been slower to begin—or if it's just a matter of luck and timing that has kept it from our cameras—is unknown at this time.
The Silverado HD prototype showcases a different headlight and LED signature than the facelifted Sierra HDs, along with a unique grille design showing through the camouflage mesh. The Silverado's headlights are still early placeholder units, but the lighting arrangement suggests possible design changes to tone down the polarizing look of the current truck. Two headlights sit side-by-side in a horizontal arrangement, with what appears to be a slit in the camouflage to expose an LED strip above the headlights.
The grille's clean horizontal slats are visible through the front-end camo, and the design looks cleaner than the complex, in-your-face styling of the current Silverado HD's front fascia. We'll have to see more examples to see if Chevrolet has truly blinked a bit on the Silverado HD's challenging design.
The prototype captured here appears to be a mid-level trim—possibly an LT trim—lacking the chrome trim that denotes some of the higher-end packages. The interior is heavily camouflaged—as it was on earlier GMC Sierra HD prototypes—suggesting that many of the interior upgrades that are expected on the facelifts of the 2022 GMC and Chevy 1500 pickups will also be applied to the heavy-duty offerings.
2023 Chevrolet Silverado HD Photos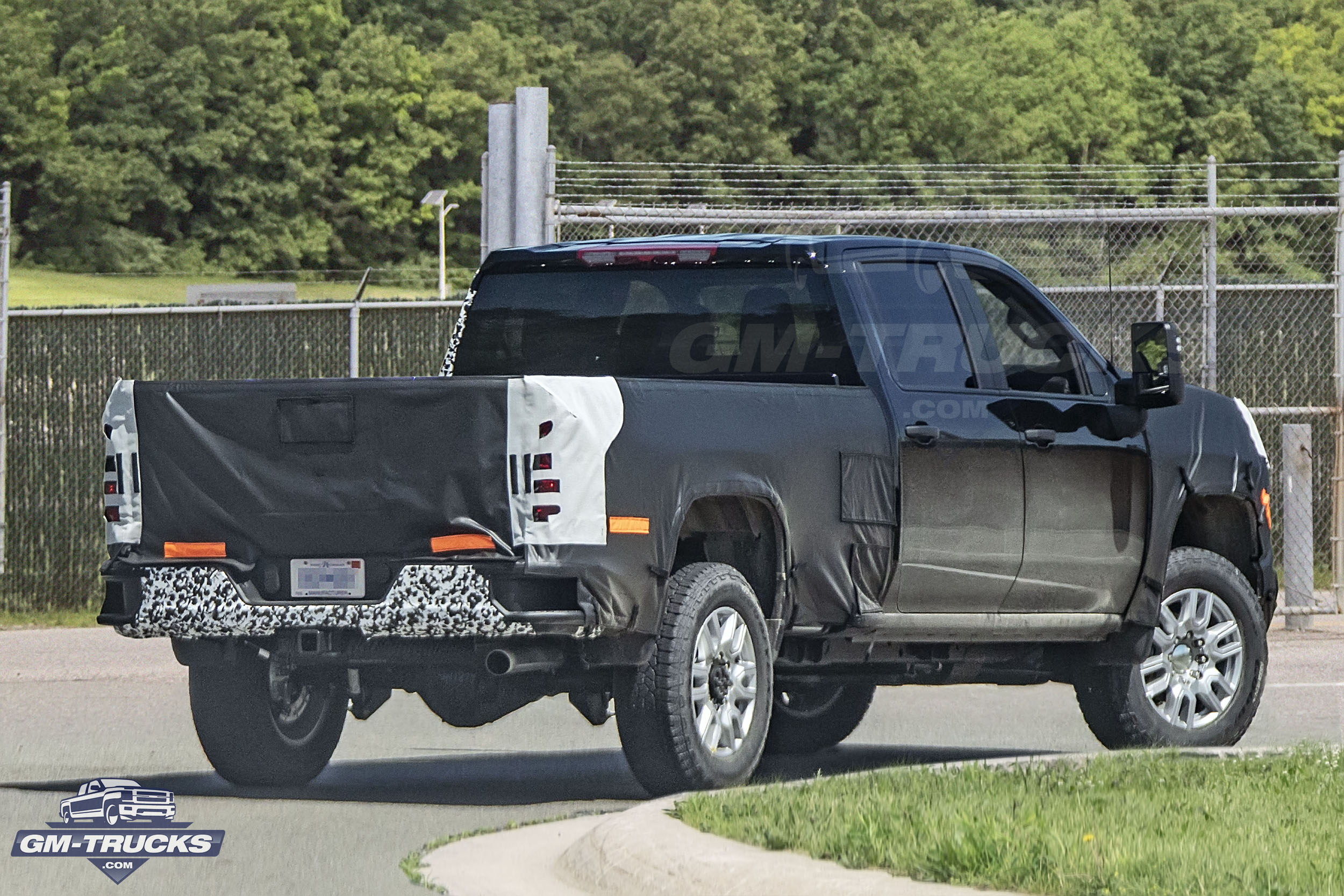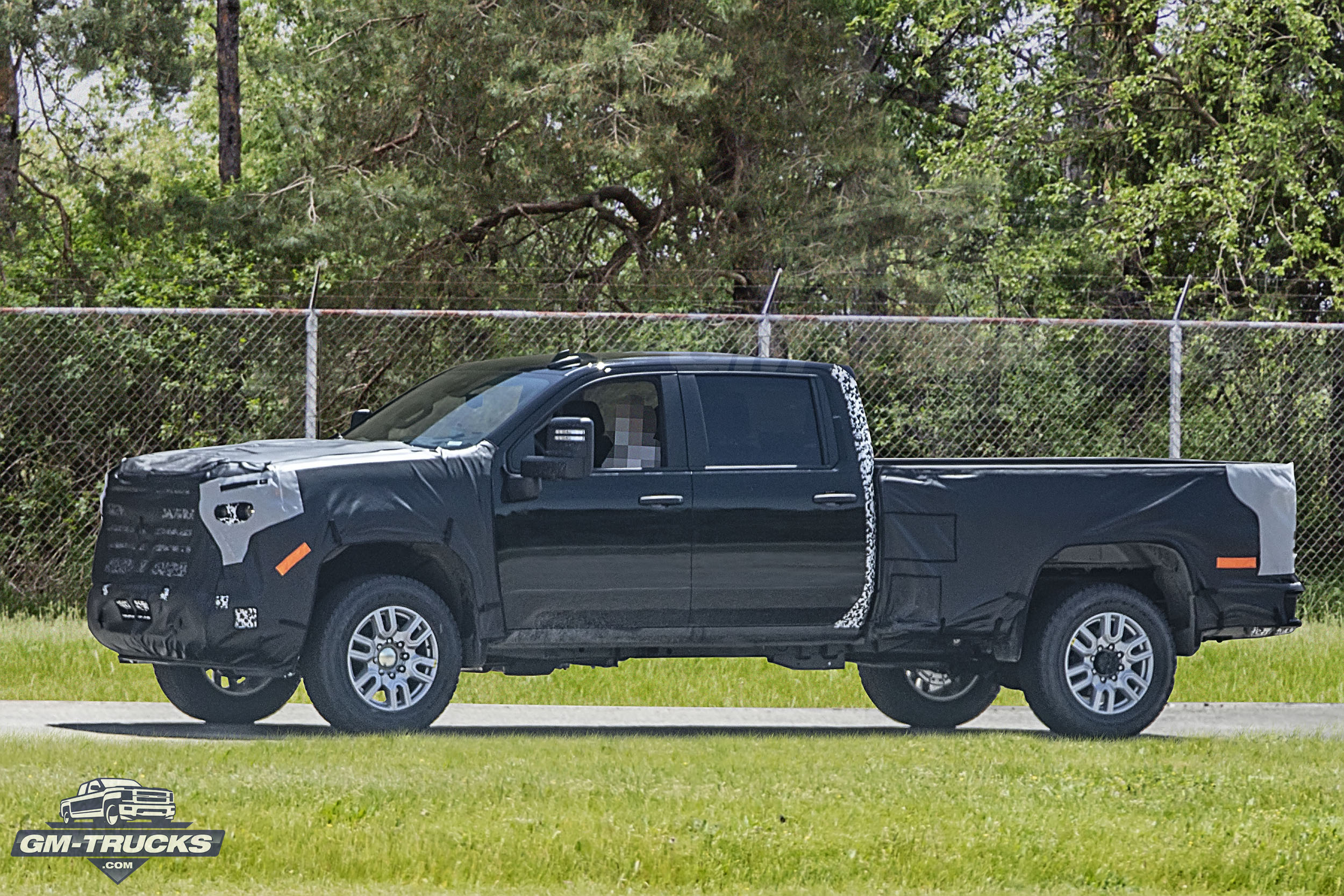 Interested in being a part of a Silverado/Sierra HD Enthusiast Group?  Join our enthusiast forum or Facebook group.