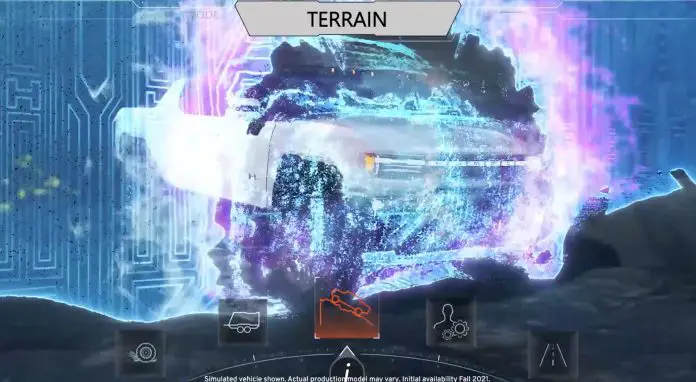 You bought a HUMMER EV (or traitorously ordered Ford's F-150 Lightning). What now? How do you prepare for your first BEV, Battery Electric Vehicle?
Let's assume that you live in a single-family home or duplex, somewhere with a garage or carport. To fuel your truck, you'll need access to electricity, not common household 120-volts, but 240-volts to rapidly charge your vehicle.
We asked General Motors and other manufacturers, suppliers and power companies questions on preparation, charging and cost.
GM says, "Both the Cadillac LYRIQ and GMC HUMMER EV will come standard with a dual-level charge cord." This is not optimum, which we'll explain, but could suffice. According to the company that dual-level charge cord will conform to the common SAE J1772 standard, not European CHaDeMo or Tesla SuperCharger configuration.
You will need, and want, a wall-mounted Level 2 charger available from Amazon and other sources with varying capacity, though 30 Amps is common. We think well-known suppliers like Siemens, Blink, ChargePoint and Electrify America should earn your investment. And that investment must include a dedicated 30-40 Amp circuit for your charger and a NEMA 14-50R receptacle, though you could have it hard wired.
As to finding charging when not at home, according to sources inside GM, "Future customers will be able to charge using any J1772 CCS compatible vendor. GM recently signed agreements with Blink Charging, ChargePoint, EV Connect, EVgo, FLO, Greenlots and SemaConnect to provide customers real-time information from nearly 60,000 charging plugs throughout the U.S. and Canada, to help them find stations along a route and initiate and pay for charging, all through the GM vehicle mobile apps." That will assist in your on-route charging and end anxiety about range.
Let's dig below the surface.
GM says, "Both the Cadillac LYRIQ and GMC HUMMER EV SUT will come standard with a dual-level charge cord."
 Dual voltage chargers use pigtails that allow either 120V or 240V charging; 120V at half the rate of charge. (Note that not all 240V outlets are the same, and don't count on plugging in at an RV park without the correct 120V dongle.) What you instead need for best performance is a NEMA (National Electrical Manufacturers Association) 14-50R, which your electric dryer and your stick or MIG welder also use and a dedicated Level 2 charger. Many of which are available for approximately $650, not including installation. In August 2019, GM announced a collaboration with Qmerit, which manages a nationwide network of certified EV charger installers.
While GM says, "Specific charging information will be made closer to the start of sale for (LYRIQ and HUMMER EV)," we know battery cell/pack manufacturers generally recommend maintaining or charging to a State of Charge (SOC) of 20-80%. That's for battery health and longevity. Cadillac's website also states, "With the available dual on-board charging package, LYRIQ will offer at-home† Level 2 (AC) charge rates up to 19.2 kW,† or up to 52 miles of range per charging hour—and DC fast charging for public charging rates of up to 190 kW,† or up to 76 miles of range in just 10 minutes."
Frankly, that high rate of home charging is completely unrealistic. Why? It requires a professionally installed 100A circuit and very expensive—$1,000-3,000—charger. Now, if you buy two HUMMER EVs and a LYRIQ or two…
More realistic is this charging table for LYRIQ:
120 V:
3.5 miles of range per hour of charge time
240 V (11.5 kW AC)

240V* (19.2 kW AC)

31 miles of range per hour of charge time

52 miles of range per hour of charge time
Currently, GM hasn't disclosed if any at-home charger will be included with vehicle purchase, so let's look at some available chargers:
 And, you're wondering about cost to charge, how often to charge, when to charge. We'll cover that in detail in a second story, validated by interviews with several power companies. For now, GM answered, "Lots of variables go into (commercial) DCFC (DC Fast charging) pricing, which can vary based on member vs. guest pricing, by state energy costs and by state policies. These can vary significantly, so we offer tools to easily see the pricing in their GM vehicle mobile apps, if rates are available."
Blink says for "Level 2 EV Chargers, in the applicable states that permit kWh pricing, charging fees range from $0.39 to $0.79 per kWh, depending on the state and individual's Blink Member status. In states where kWh pricing is not permitted, charging fees for range from $0.02 to $0.03 per 30 seconds, depending on the state and individual's Blink Member status." Shorter answer, $5-$15.
We talked to Volkswagen, who has been offering the e-Golf and World Car of the Year ID.4, soon to be built in Chattanooga, TN.
The ID.4's 82kW battery is typical for this size vehicle, though 2022 Chevrolet Bolt and Bolt EUV have 65kWh battery packs.
According to Volkswagen, most owners will use an in-home Level 2 charging station and typically now supplied by the auto maker. In August 2019, GM announced a collaboration with Qmerit. Chevrolet will cover standard installation of Level 2 charging capability for eligible customers who purchase or lease a 2022 Bolt EUV or Bolt EV. (Double check before purchase!) And we expect that new HUMMER EV SUV and SUT owners will similarly be provided a charger, as at $100,000 it had better be—and Ford's Lightning will.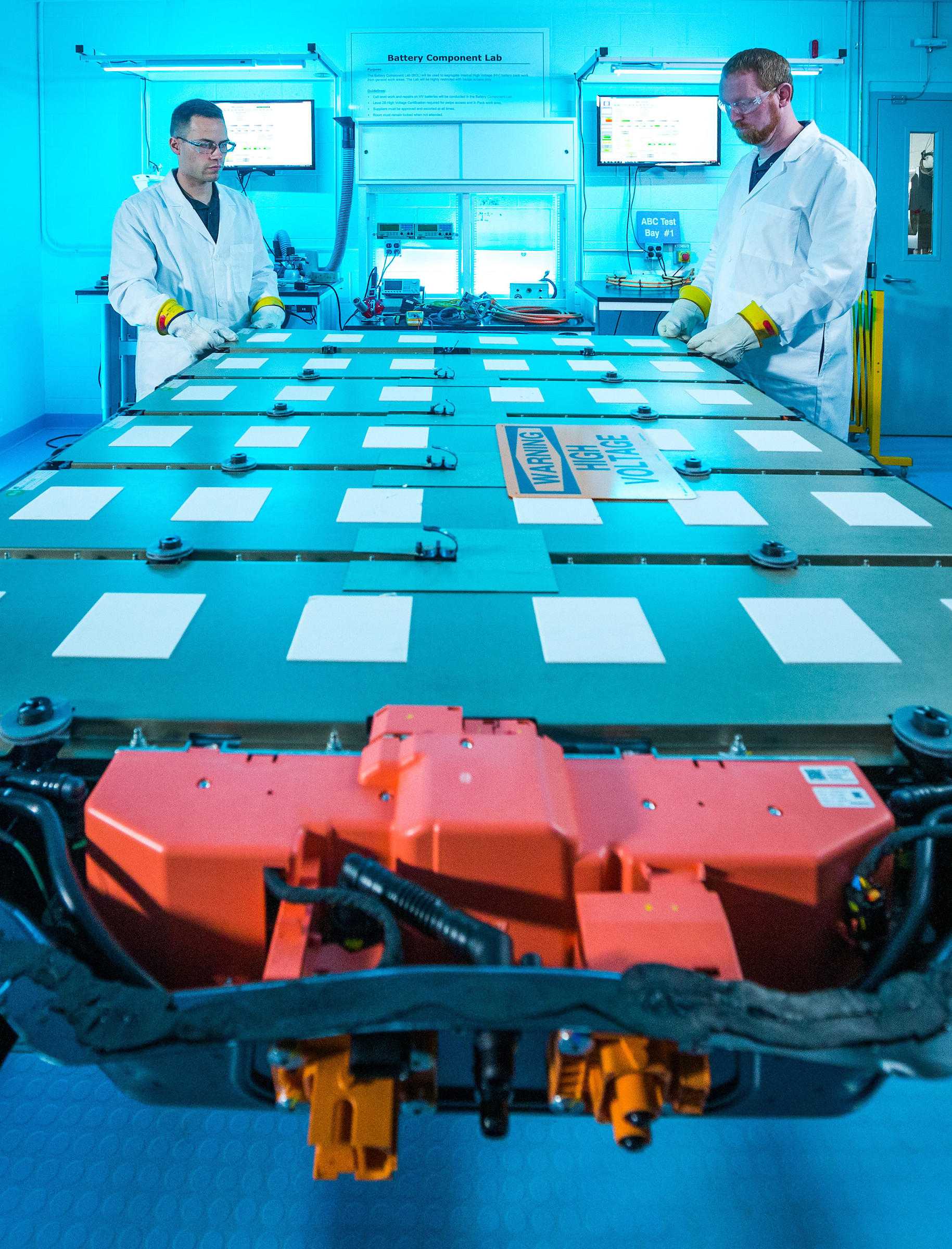 Big Boy Pants, Big Girl Blouse
When it comes to the HUMMER EV Pickup, we expect that its large battery pack will charge similarly to LYRIQ, that is, the bigger charger the better/faster. Of course, there's a caveat; if your normal travels in the HUMMER EV Pickup are limited, say 40-100 miles per day it can be charged with the smaller 40 Amp charger. However, it is likely you'll require a larger 80 Amp device. Battery pack size for Edition 1 is unannounced, however GM "hints" that it is approximately 200 kWh (and they have announced its 800-volt system able to charge at 350 kW on fast chargers).
For comparison, Ford's Lightning with standard battery pack includes a complimentary 32-amp Ford Mobile Charger and the larger Pro includes an 80-amp charger, and  "when combined with the included onboard dual chargers, enables affordable Level 2 overnight charging using battery-friendly AC power."  You will notice similarity to LYRIQ's charging requirements and HUMMER EV Pickup should be comparable:
Estimated charge times
15% to 100% at 240 volts
Standard-range battery with targeted 230 miles
Extended-range battery with targeted 300 miles
32-amp Ford Mobile Charger
14 hours
19 hours
48-amp Ford Connected Charge Station
10 hours
13 hours
80-amp Ford Charge Station Pro
10 hours
8 hours
150-kilowatt DC Fast Charging (15% to 80%)
44 minutes
41 minutes
That suggests Lighting has smaller basic and extended battery packs compared to Edition 1 HUMMER EV, likely closer to LYRIQ. Later HUMMER's likely will have smaller, and lighter battery packs than Edition 1.
More charging basics
VW  reiterated that it's important, when on a fast charger, to not exceed 80% SOC. "There are two issues, one is battery degradation caused by blasting in all those electrons—like a 12V car battery on a trickle charger, versus a quick charger. Second, it takes almost as much time to go from 80-100% SOC as is does 20% to 80%". VW also discovered that most owners who charged overnight to 100% SOC reported no ill effects.
Short version, for car or small crossover owners a 40 Amp Level 2 charger will fit your needs and keep your vehicle humming along on a full charge every day.
Utility company perspective, short version (in-depth details in second story)
We talked to spokespersons from two major electrical utilities, Florida Power and Light and Michigan-based Consumer's Energy. The major takeaway is that your local utility hasn't been napping, instead, investing in substations and infrastructure down to the local transformer. They are ready for electrification, though this doesn't mean that if everyone on your street/transformer buys a HUMMER EV there won't be issues.
However, from the utility perspective, electrification is dandy. It takes hours to spin up large turbines, so keeping them running is efficient. Hence the "off-hour" rate for electricity most utilities offer, and the best time to charge your Battery Electric Vehicle.
Stay tuned for our next installment in this series where we talk to electric providers about how they are getting ready for an all-electric vehicle future.