Old Chevy Blazers are just about as cool as it gets, especially if they're finished in a period-correct shade of green or brown. This one, up for auction right now on Bring a Trailer is a prime example, and we're curious about how far its price will climb before all is said and done. The 1971 Blazer currently sits at $33,250 with two days left on the auction clock.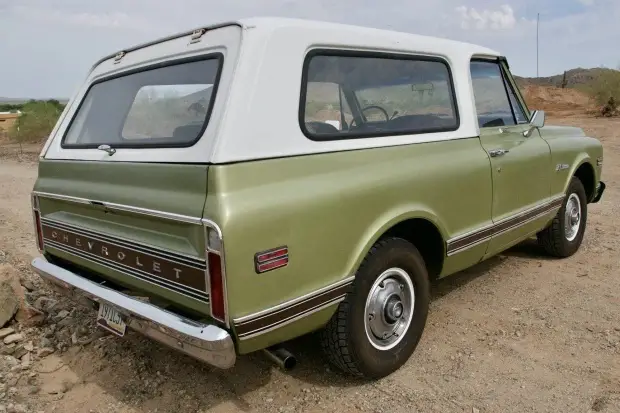 The odometer shows just 6,000 miles, but true mileage is unknown. The truth is, though, that even if the truck has five times that mileage, it still looks great. The early 1970s were transitional years for the automotive world, leaving behind the sleek lines of the 1950s and 60s in favor of bigger, blockier shapes. This truck sits right at the apex of that transition, and retains so much of the curvy charm that made the 1960s so magical for auto enthusiasts.
The Blazer's seats are covered in embossed (!!!) vinyl, in a deep brown cover and though there are a few tears, the overall condition appears to be fairly solid.  Air conditioning, a center console with cupholders, and an AC Delco AM/FM radio round out the interior finishes.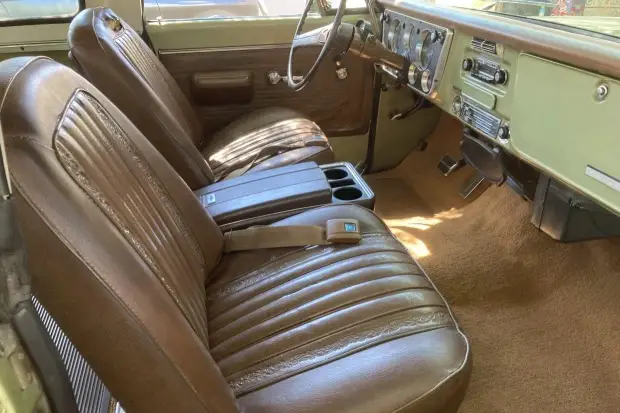 Under the hood, there's a 350ci V8 that was rated from the factory at 250 horsepower and 350 pound-feet of torque. It has recently received a tune up and radiator repairs, along with a replacement water pump, carburetor, thermostat, and spark plugs. Unfortunately, there's a reported backfire at highway speeds, so some maintenance is left for the buyer. The truck is rear-wheel drive and features a three-speed automatic transmission.
With prices being driven to the point that most will never be able to afford a fun car, it's hard to get too excited about auctions these days. Still, we're going to speculate that this truck climbs further in the last couple days of this auction. What do you think? Will it hit $40,000? $50,000?
Images from: Bring a Trailer