Rumors swirled for years about the return of the Ford Bronco, all of which were put to bed with The Blue Oval took wraps off the SUV and started taking reservations. However, recently, more rumors have surfaced that Ford is looking to build a Bronco pickup truck to capitalize on the craze, but a report from Automotive News deflates that speculation before it can even get off the ground.
We should stop here and note that Ford never confirmed the Bronco pickup. The widely reported but unconfirmed vehicle was expected to make an appearance in 2024, and was to be built at the automaker's Wayne, Michigan facility where the Ranger and current Bronco SUV are assembled.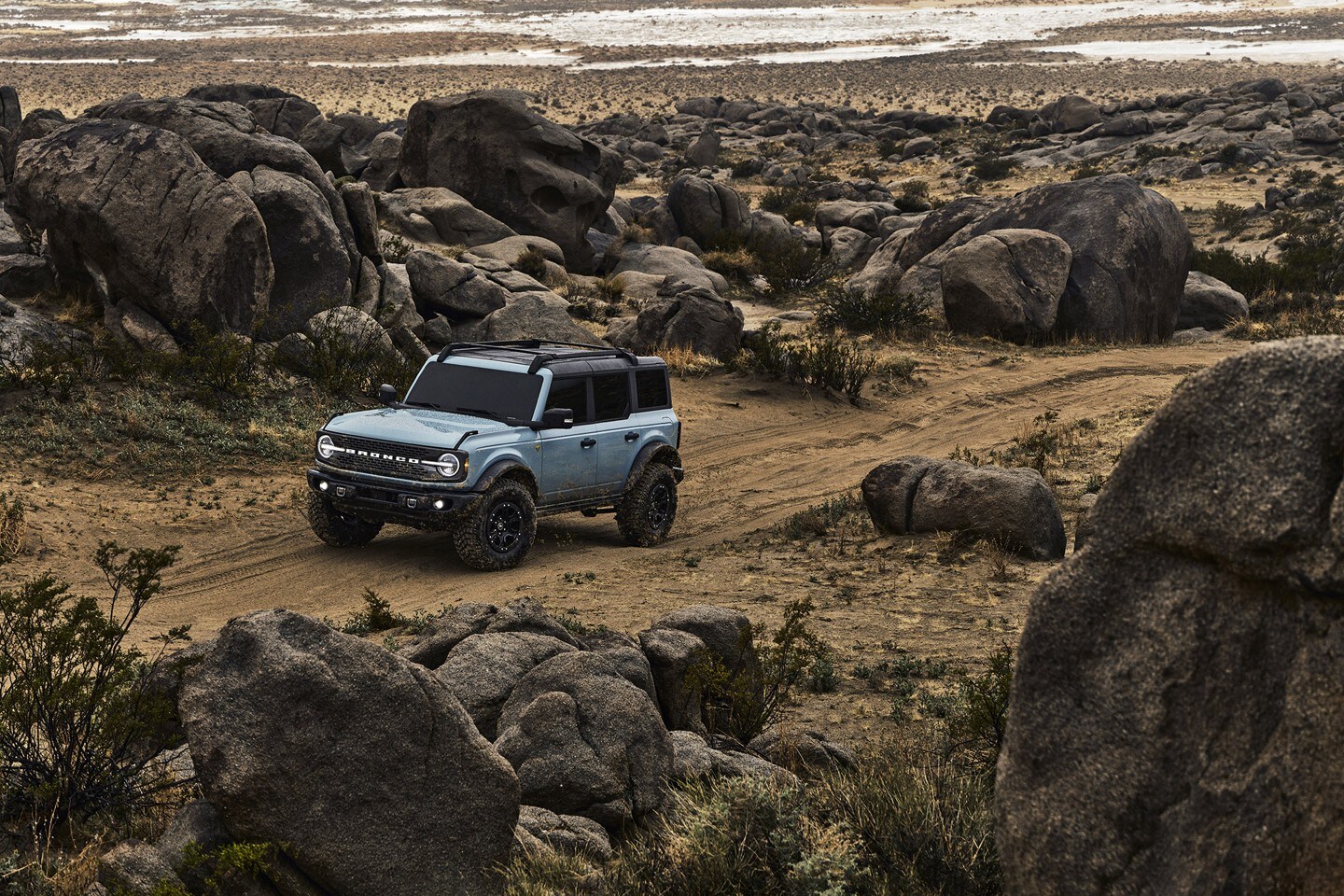 As Automotive News notes, the Bronco pickup would have added a third pickup in the Ford lineup below the F-150, as the automaker already has the Ranger and will soon add the Maverick. Despite the fact that a Bronco truck would give Ford a solid option to compete against the Jeep Gladiator, it would have eroded sales of the Ranger. The model would have also been counterproductive to Ford's goal of reaching 40 percent of global sales in EVs by 2030.
Ford has plenty of great business reasons to hold off on building a Bronco pickup, but there's also the fact that the automaker has struggled to get the existing SUV off the ground. Pandemic and supply chain-related delays aside, hardtop versions of the vehicle are already slated for a top replacement due to cosmetic issues. It's hard to imagine rolling out a completely new vehicle when demand for the current model isn't being met.