Registration Terms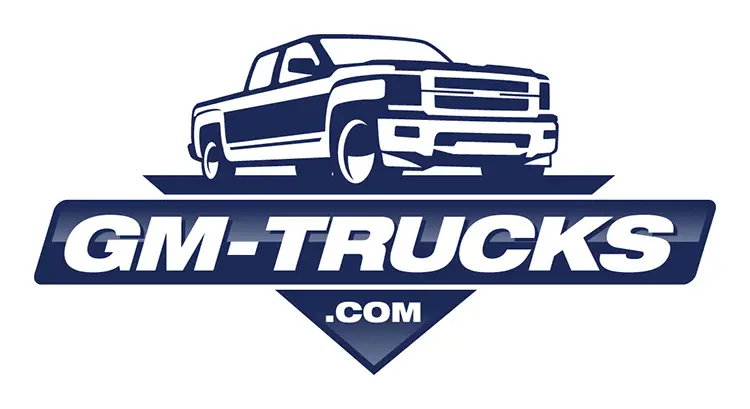 Welcome to GM-Trucks.com, the oldest and largest Chevrolet, GMC, and General Motors Pickup/SUV/Crossover website in the world.
We are extremely glad you are joining us, but please... before you participate READ THIS.
YOU SHOULD KNOW
We are not responsible for any messages posted. Federal law, specifically the Communications Decency Act, 47 U.S.C.A §230, states that websites are immune from any liability for statements authored by others. We do not vouch for or warrant the accuracy, completeness or usefulness of any message, and are not responsible for the contents of any message.
We require all posts to be positive, constructive, and on topic. We may delete individual posts that could ruin a good topic thread.
We reserve the right to remove any topics we deem inappropriate or disruptive to our community. Please note that, from time to time, topics may be removed for being inappropriate even though your individual post in that topic may have been perfectly fine. Please do not feel this reflects badly on you.
Having fun is good, we like fun. There are several general forums for non-GM truck related topics. Please keep it positive and polite. We do not censor opinions or ideas on our forums but we do take action against posts and/or topics that could cause unrest in the community beyond a civil and polite disagreement.
You may not make personal attacks on other users or staff members either in public forums or private messages.
You may not use profanity. It is unprofessional and offensive and will not be tolerated. We have word filters in place for the most vulgar terms. Circumventing those word filters will result in punitive action.
We reserve the right to ban any member who violates our guidelines or disrupts our community. We will be fair and provide warning in most cases.
 If you have an issue concerning our services, policies, or staff, please use a personal contact method such as a private message or email to a staff member. All moderators, administrators, and support staff are highlighted in the active members list. We take serious complaints to heart and will do our best to address them.
THE RULES
 Please keep foul language to a minimum, any excessive uncalled for language will be removed and you will receive a final warning.
There will be no racial, ethnic, gender based insults or any other personal discriminations.
 There will be no posts meant to offend or hurt any other member, in a manner which is offensive or inflammatory.
Only Supporting Vendors, who have paid for the exclusive rights to advertise on this forum, may commercially advertise vehicles, products, and services for sale. Any commercial posting done by members who are not a Supporting Vendor will have their post deleted. We also do not allow any posts which solicit personal donations, no matter how worthy the cause.
 Absolutely NO posts including pornography, strategically covered nudity, sheer or see-through clothing, lewd or provocative poses, close-ups of breasts, buttocks, or crotches. Signatures and avatars must also stay PG-13.
 Pornography, Warez, or any other illegal transactions may NOT be linked in any shape or form.
 All posts, topics, and uploads become property of GM-Trucks.com and/or Silikhan Publishing Group, LLC.  Posts may be deleted for any reasons the forum administrators deem reasonable.
 Users may not argue a moderators decision publicly. Any and all complaints directed at a moderator must first address the moderator in question via PM. If the problem can not be resolved, then the moderator and user must send their positions to the forum admin. The forum admin will make or change any and/or all final decisions.
 Pictures may be posted as long as they are not explicit or offensive. If you a starting a thread to show pictures, consider posting them in the gallery.
 Signatures may contain images, but may not be any larger than 700x200. If your signature is larger than the allotted size given, you will be requested by a moderator to resize your image. Please also keep text signatures under 5 lines. Failing to append with a moderator will result in the removal of your signature.
 Remember to post in the correct forum. Take your time to look at other topics and see where your topic should go. If your topic is placed in the wrong forum, it will be moved by a moderator.
 If a topic is recognized as being posted in the wrong forum, or if the post is a violation of our guidelines then please contact a moderator either via PM or the 'report post to moderator' feature; please do not respond publicly to the member - a member of staff will do what is required upon contact. Any users who attempt to present themselves as a Moderator by posting negatively to a member's topic (which has been posted in error and requires locking or moving to another forum) will be sent a PM warning and placed into moderation queue upon further actions.
 Any impersonation of a user from these forums, in any mode of communication, is strictly prohibited and will result in a banning.
 Linked and locked topics are pruned regularly to reduce page clutter. If you have a question about where your topic went, please PM a Moderator or Administrator before starting a new topic asking where it went, or posting a duplicate of the original topic. We will be happy to provide you with a link to the new location, or a reason why it was locked and/or removed.
You may only have one user name on the board at any one time. If you wish to change your name, you can do so through the Change Display Name option in your user control panel. We reserve the right to merge or delete multiple accounts.
Please avoid discussing topics related to religion and politics. However tempting it may be, these topics always get out of hand quickly and there are plenty of other websites where these topics can be discussed.
Privacy Policy
At www.gm-trucks.com, the privacy of our visitors is of extreme importance to us. This privacy policy document outlines the types of personal information is received and collected by www.gm-trucks.com and how it is used.
Log Files
Like many other Web sites, www.gm-trucks.com makes use of log files. The information inside the log files includes internet protocol ( IP ) addresses, type of browser, Internet Service Provider ( ISP ), date/time stamp, referring/exit pages, and number of clicks to analyze trends, administer the site, track user's movement around the site, and gather demographic information. IP addresses, and other such information are not linked to any information that is personally identifiable.
Cookies and Web Beacons
www.gm-trucks.com does use cookies to store information about visitors preferences, record user-specific information on which pages the user access or visit, customize Web page content based on visitors browser type or other information that the visitor sends via their browser.
Some of our advertising partners may use cookies and web beacons on our site. Our advertising partners include Google Adsense.
These third-party ad servers or ad networks use technology to the advertisements and links that appear on www.gm-trucks.com send directly to your browsers. They automatically receive your IP address when this occurs. Other technologies ( such as cookies, javascript, or Web Beacons ) may also be used by the third-party ad networks to measure the effectiveness of their advertisements and / or to personalize the advertising content that you see.
www.gm-trucks.com has no access to or control over these cookies that are used by third-party advertisers.
You should consult the respective privacy policies of these third-party ad servers for more detailed information on their practices as well as for instructions about how to opt-out of certain practices. www.gm-trucks.com's privacy policy does not apply to, and we cannot control the activities of, such other advertisers or web sites.
If you wish to disable cookies, you may do so through your individual browser options. More detailed information about cookie management with specific web browsers can be found at the browsers' respective websites.