Since 1967 the Bowtie has sat squarely in the middle of of the grill on every Chevrolet pickups. For the Silverado, it has for the most part, never been anywhere else. However, for 2022, the Bowtie is on the move.
Recent spy photography and an unmentioned Chevrolet electric truck displayed in the background of GM's CES presentation are giving us clues about the future location of the Chevrolet Bowtie.
The "CES Electric Pickup"
During Mary Barra's CES presentation earlier this year, a mystery pickup sat just behind her and the presentation team. The pickup was never mentioned and never show clearly. Thanks to the magic of Photoshop, GM-Trucks.com was able to take several frames from the video, combine them together, and give us all a clearer view of this "electric" pickup that was clearly not a Silverado as we know it.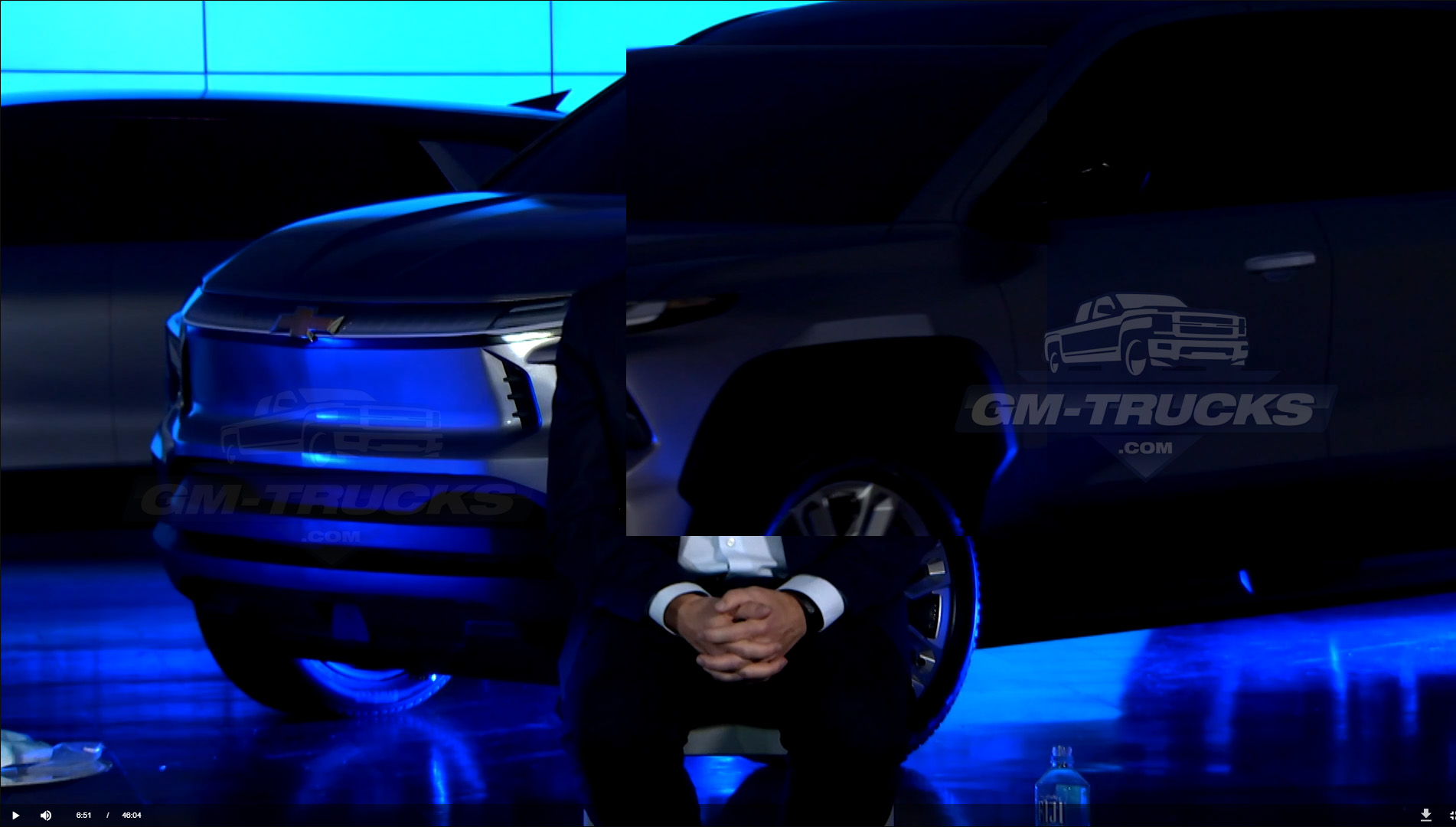 One of the defining features of this unmentioned pickup is the all new front end design. In that design, the bowtie is much higher in the grill design. It's also very unlike anything we've seen on any production Silverado from Chevrolet.
Until today…
2022 Silverado Spy Shots Capture A New Bowtie Location
Published today, our amazing spy photographer recently captured these highly redesigned 2022 Silverado prototypes undergoing testing. While the focus was immediately on the new headlight design peeking through the camo, we also caught another detail that many missed. The location of the Bowtie.
If you look carefully at the above spy shot, it's easy to see the new location of the Bowtie. It's at the top of the grill and overlaps a chrome stripe that stretches from headlight to headlight.
Careful details on the camo try to hide this new location but once you see it, it's completely obvious. If these prototypes are true to production, this will be the first time the Bowtie has changed locations in the front grill of the Silverado. It's also the first time since 1967 that a Chevy truck won't have a Bowtie centered in the front grill.
The Exceptions
In 2019 and 2020, Chevy started to experiment with the location of the Bowtie, as pointed out by members of our Facebook group. Certain 1500 and HD models have the Bowtie in the lower right hand corner or totally absent.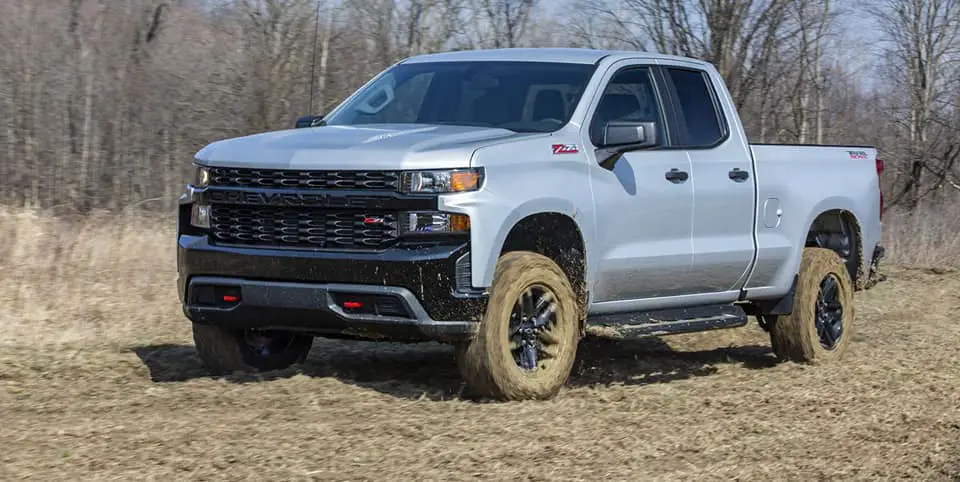 Bowtie Locations Of The Past
But this isn't the first time the Bowtie hasn't been in the middle of the front grill. In fact, before 1967, the Bowtie was at the top of the grill. Just take a look at the history of the Chevrolet Pickup Design from the Chevy Truck Legends Website.
What do you think about the Bowtie location changing? Comment over at the GM-Trucks.com Forum and let us know.