As the pandemic seems to finally be slowing down, automakers are having a hard time keeping pace with the demand for new vehicles. General Motors is just one of several major OEMs that are suffering production stoppages and delays over a microchip shortage that has impacted nearly the entire auto industry. One temporary workaround that has grabbed attention recently is called build-shy, which is a manufacturing process that includes building vehicles to near completion and storing them until a missing part becomes available. In General Motors' case, it's thousands of parked trucks and SUVs around the country, waiting for microchips to complete them.
Rather than stopping production completely, GM opted to park the vehicles and wait for parts. The vehicles, which number in the thousands, are being built and stored while the automaker gets its hands on more chips to complete the builds. It's not just trucks, either. A source in the GM Arlington Assembly facility in Texas told Detroit Free Press that the plant is still churning out hundreds of SUVs per shift, and noted that there are currently 2,000 full-size SUVs waiting on parts.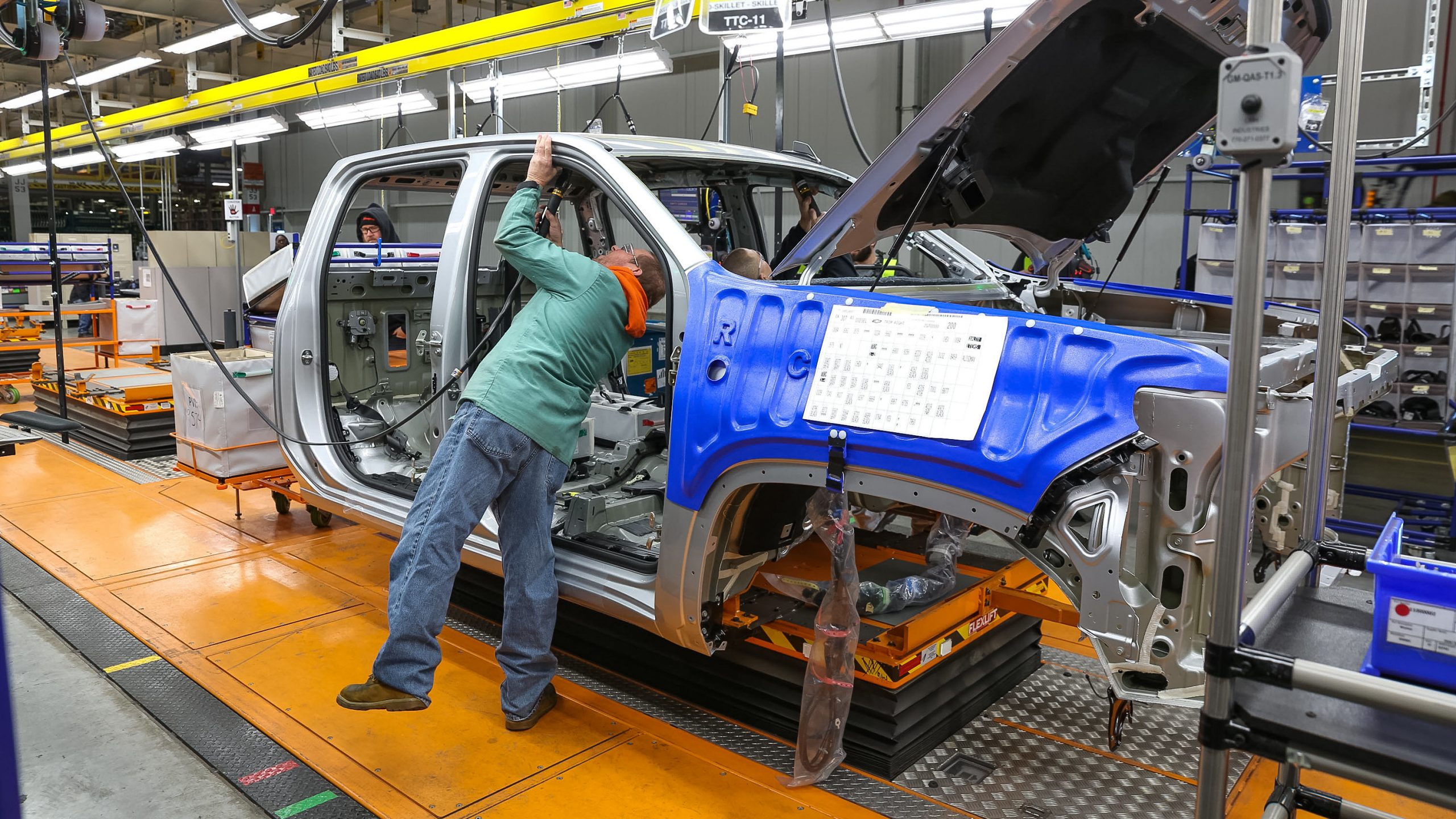 The current build-shy strategy prioritizes pickup trucks, which are the biggest money-makers for General Motors. In March, the automaker said that it would be building select 2021 trucks without a fuel management module to accommodate the chip shortage, a move that would cost owners about one mile per gallon in fuel efficiency.
Both approaches are improvements over the alternative, which in GM's case is to shutter production until part shortages let up. Even with these evasive strategies, General Motors has had to slow or stopped its production cadence across its North American footprint, some of which includes periods of downtime for its various facilities.
Though General Motors says the build-shy strategy is better for its customers than not building at all, the chip shortage that caused this whole mess in the first place is unlikely to be resolved any time soon. Some analysts believe the situation could take six to twelve months to resolve, but others predict much longer delays are ahead. Either way, the net result is a tough situation for automakers and a frustrating ride for anyone hoping to buy a new truck or SUV in the near future.