GM-Trucks.com has exclusively learned that GM suppliers are being prepped for the possible delay of the refreshed "2022" Chevrolet Silverado and GMC Sierra.
This may mean the updated models, with new interiors and exterior treatments may end up being 2022.5 or 2023 models.
The company, like the rest of the automotive industry, is facing severe semi-conductor shortages, making the production of popular vehicles like full-size trucks and SUVs difficult. GM is currently adopting a "build shy" manufacturing philosophy, building out trucks to 99% complete and
stashing the non-complete vehicles in parking lots until the parts to finish them arrive.
It is unknown how the chip shortage links to the new Silverado and Sierra models, but one could assume the updated pickups are scheduled to carry a higher content load of the hard to get semi-conductors.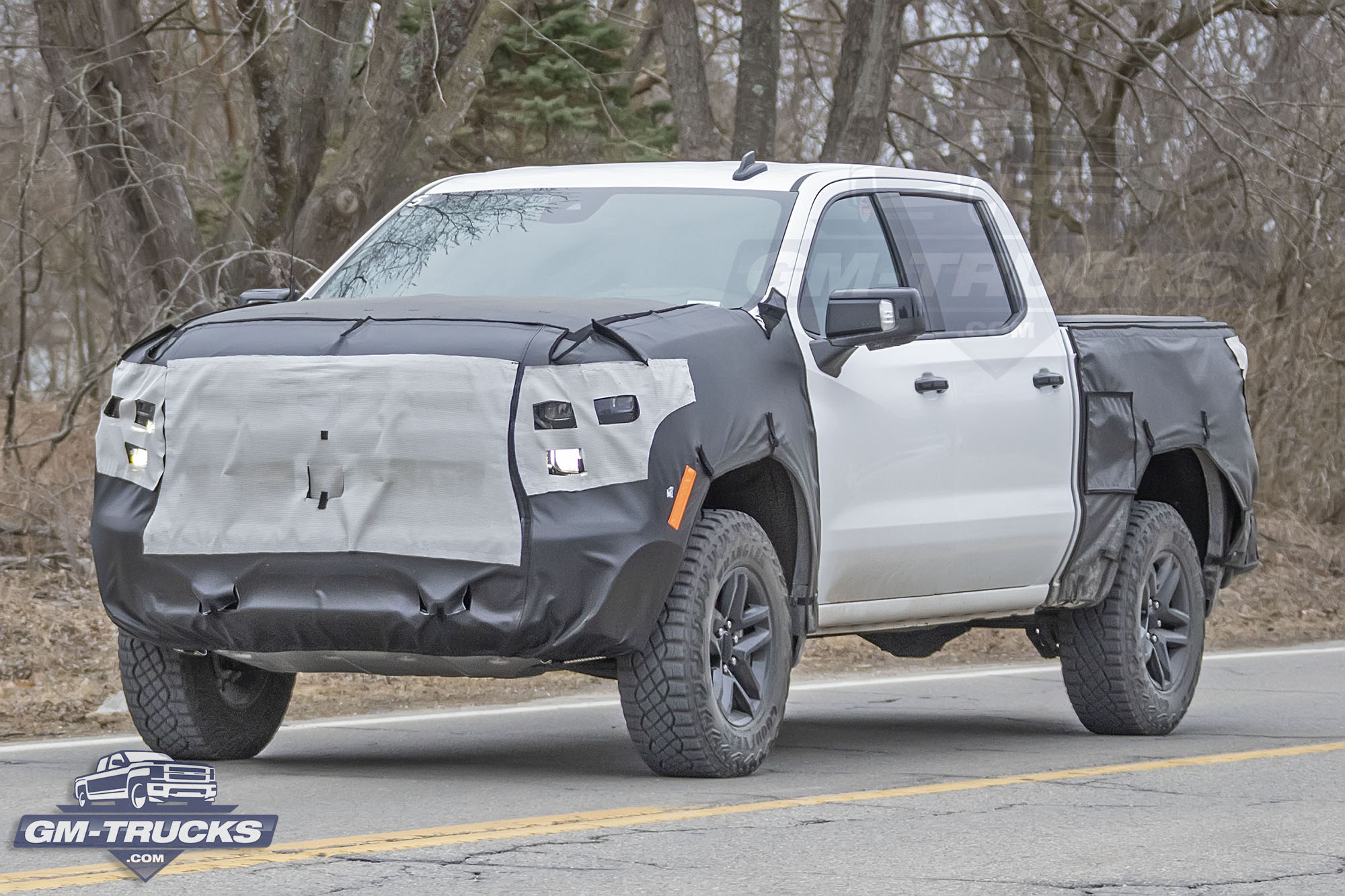 GM is
currently building some engines without fuel-saving cylinder deactivation technology
. The move is allowing the company to use
older engine management computers
that are not built to control the technology but are available to buy.
With 2022 model year vehicles only a few months away from production,  suppliers would typically be ramping up new parts production and getting ready for any new part numbers that would have to be manufactured before the Start of Production on the new full-size trucks could begin. But that's apparently not happening. In fact, rumors peg the SOP has been fluid, with GM still trying to figure out how to appropriately respond to the situation.
One option could include a "regular" launch but with the production of classic 2021 models continuing for a length of time before meaningful amounts of 2022 trucks can make it out of the factory.
A mid-cycle refresh of the Chevy Silverado and GMC Sierra have been much anticipated. The two models carry a large share of GM's profitability and updated models with more luxurious interiors and modified exterior styling would help keep sales strong. A rumored Silverado ZR2 off-road variation has been spied testing and is anticipated by enthusiasts for over a year.