The 2024 GMC Sierra HD is slated for a makeover similar to its smaller version, the Sierra 1500. The biggest question is, "Will the HD get the same new interior?" With the capture of a new set of spy photos, we finally get our answer. But, there's a surprise.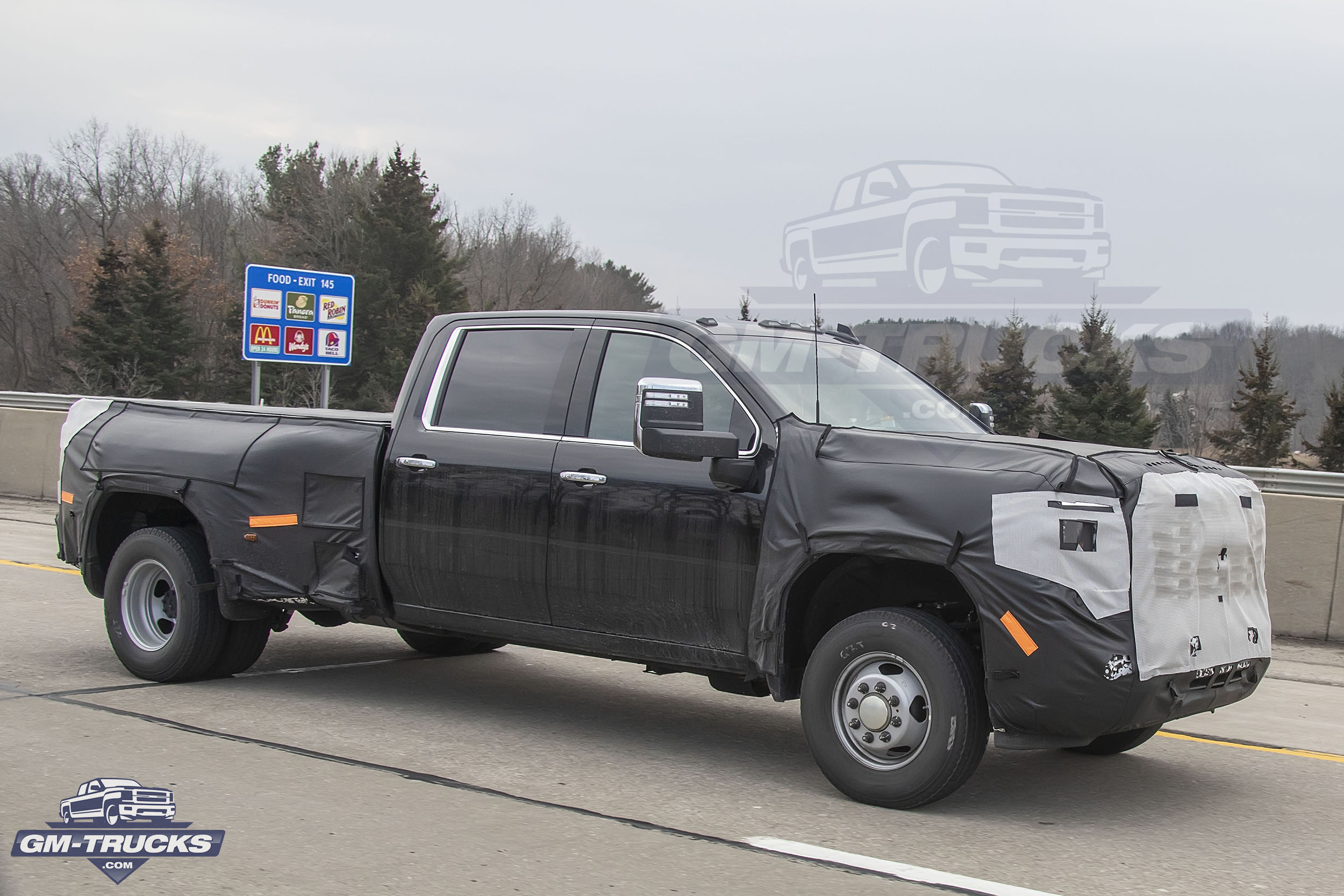 Our spy photographer reports:
2024 GMC Sierra HD Interior Spy Shots
We just got a look at a completely undisguised interior on a facelifted GMC Sierra HD prototype, giving us a good feel for the changes destined for the updated truck.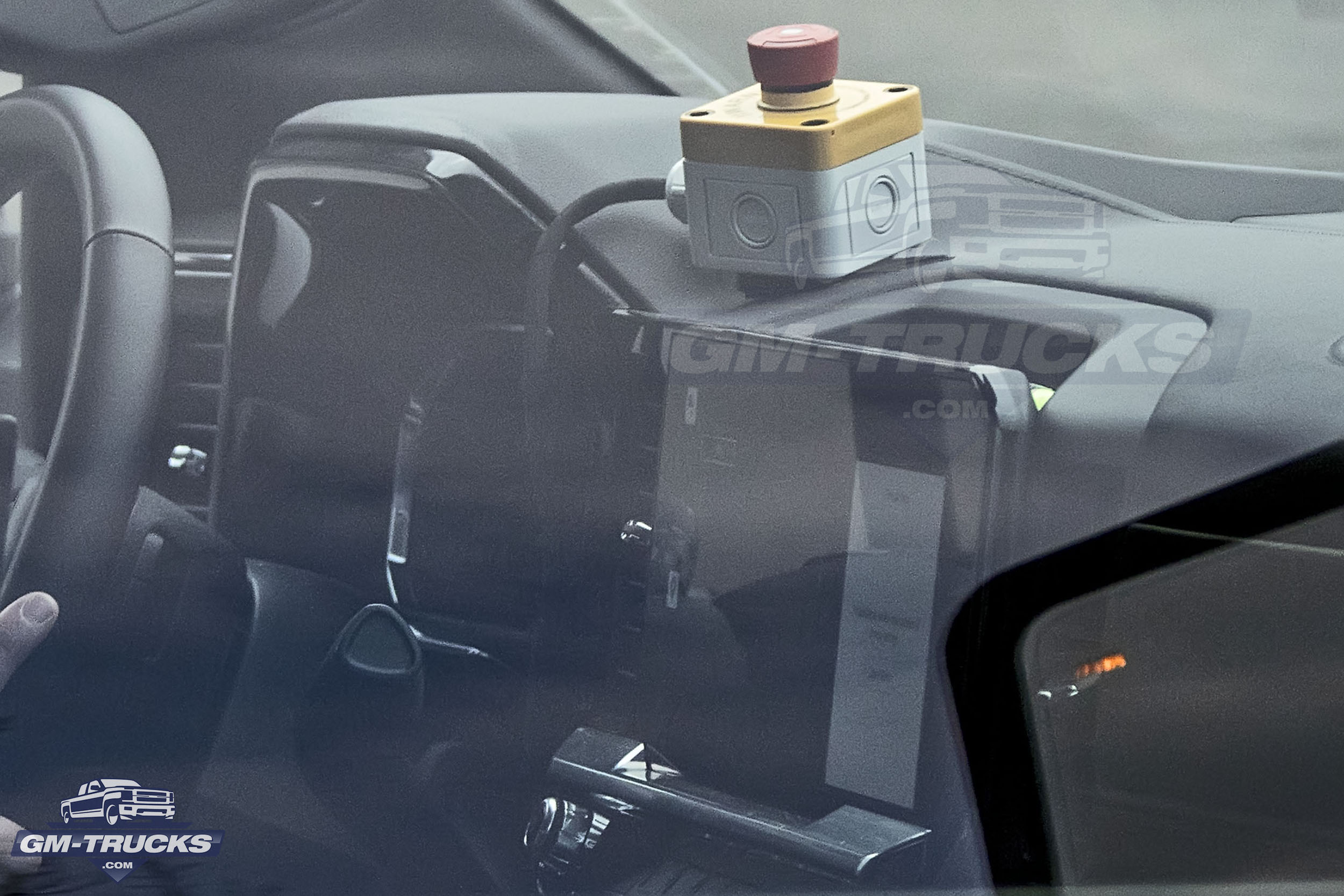 The interior looks identical to—or highly influenced by— GMC's refreshed Sierra 1500. The infotainment screen appears to be a match for the 13.4" diagonal screen, while the dash layout, button arrangement, and HVAC vent placement all appear to be consistent with one of the Sierra's more base configurations—if the 1500 is anything to go by.
The exposed interior is from a Sierra 3500 HD Dual Rear Wheel prototype, the attributes of which appear to be a mix of lower-tier trims. The base wheels are from the PRO trim, while the chrome window trim, chrome door handles, and chrome-adorned side mirrors look to be from something like the SLT-spec Sierra. The grille looks like it belongs on the Denali, but nearly all of the Sierra HD prototypes spotted to date have been fitted with this grille, regardless of the trim level under test. The prototype is also missing the Denali's standard running boards, suggesting a sub-Denali configuration.
2024 Sierra HD – Column Shifter Clearly Visible w/Big-Screen Upgrade
We can point to one clear difference in this HD prototype, compared to the changes made to its refreshed, light-duty siblings: It's column shifter. While the work-spec Silverado 1500 trims and the GMC Sierra 1500 PRO are the only models to keep their column shifter, they do without big 13.4" screen and other high-tech niceties. On this HD prototype, however, we see that the column shifter has been retained, in conjunction with the vastly improved infotainment screen. It's unclear if the Sierra HD's current low-grade interior will still be in play on the updated HD PRO trims, or if the column shifter is a fixture throughout the Sierra's entire HD lineup, or if it will go away in the top-tier Denali trim.
These latest photos finally confirm the Sierra 1500's influence on the interior of GMC's refreshed HD lineup, while also proving that they won't be 100% carbon copies. We'll be on aiming for a closer look at the details on future prototypes, to capture any further differences between the light-duty and the modernized HD that's due for 2023.