Owners of T1XX (2019+) Chevy Silverado and GMC Sierra are now able to customize how their truck operates at a level never possible before.
GM's latest generation of full-size pickups, the T1XX based Silverado and Sierra are loved by their owners for the way they drive and operate. The way GM electronically set up those trucks, however, isn't as adored. Inside their beautiful shells, the 2019-2021 Silverado and Sierra have some weird quirks.
For example, they won't run longer than 20 minutes in park. Which isn't a big deal until it's the middle of the winter, your dog is in the back seat (true story) and the heat/truck shuts off without you knowing. Similarly, remote start only works for 10 minutes before calling it quits, which in some situations is less than ideal.
Speed limiter settings, approach light customization, DRL functions, tire pressure monitor systems and sub-systems have settings that are strictly hard coded from the factory and may not work for all users in their highly specific use cases.
GM could offer Silverado and Sierra owners the ability to customize how their vehicle operates on a more intricate level. Unfortunately, lawyers and engineers pushing to make vehicles "simple" have all but removed our ability to "tinker with the settings".
White Automotive and Media Services is changing that. The company has offered this type of customization for 2014-2019 trucks previously but this is the first time they are offering a way to deep customize the 2019+ Silverado or Sierra.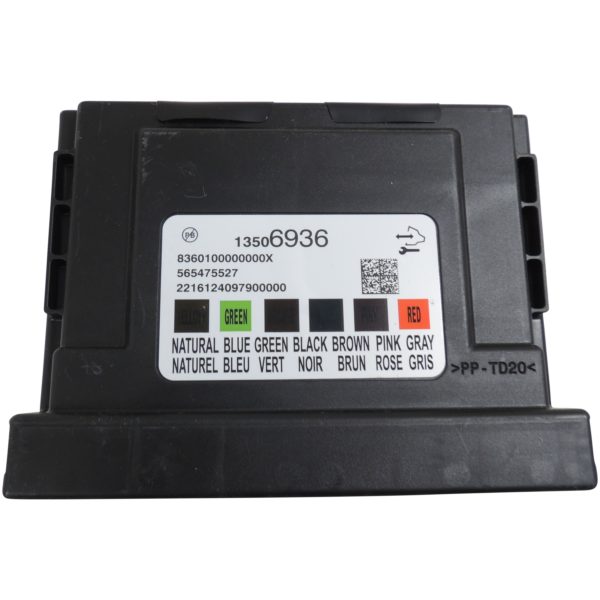 Here's what WAMS Will Allow You To Edit In Your Truck's Settings
Approach Lighting Customization – These are the lights that come on when you press the key fob unlock or the unlock button on the door on SUV's. These trucks look fantastic with just the DRL's and Fog lamps on the front.
Exit Lighting Customization – Much like approach lighting above these are the lamps that come on when you turn the vehicle off to light your path. The Manual option allows your exit lighting to be triggered by activating the "flash to pass" function not automatically like factory.
Daytime running lamp settings – This submenu allows you to reconfigure your DRL settings if necessary including US Spec Headlamp controls, remapping the DRL's to other lamps etc.
Extended Remote Start Run Time – Remote start run time is extended to 20 Minutes per cycle for added heating/cooling time!
Key Fob In/Out Of Vehicle Timer – Extends the timer(s) that shuts the vehicle off when the vehicle is running in park with the Fob in or out of the vehicle.
Auto Door Lock Disable – This feature adds a menu in the vehicle configuration to allow you to disable the Auto Door Lock function.
Fog Lamps Enable – This is for people adding factory wired fog lamps to the vehicle. Depending on vehicle build the indicator in the instrument cluster may have to also be enabled (separate ship in service).
Fog Lamps allowed with high beams – Pretty self-explanatory your fog lamps no longer disable with the high beams on AND Intellibeam (auto high beams) no longer disables fog lamps.
Turn signal Hyperflash Delete – Allows for installation of LED turn signals by deleting Hyperflash and bulb outage detection on those circuits as well.
Tap to Pass Turn Signal Count – Increases the amount of "flashes" or activations of the turn signal when you tap the stalk for a lane change
Key in ignition Chime Timer – Keeps that annoying "GONG" sound from going on forever when you have the key in the ignition / fob in the vehicle with the door open.
Heated/Cooled Seat Enable – Enables support for heated and cooled seats for those adding factory correct wired units in. (Support Pending for adding Heated REAR Seats)
TPMS Disable / Enable – Allows for TPMS to be removed from your vehicle OR added (which will require custom cluster programming to display tire pressures) WE ARE NOT LIABLE FOR ANY DAMAGES ARISING FROM REMOVAL OF THE TPMS SYSTEM.
Anti-Lockout Disable – This allows the door locks to function with the keys in the ignition. Be careful if you choose this option!
Speed Limiter Removal – This will remove the factory speed limiter from your vehicle.
Read to get customizing? We know you are! The process is simple. Interested owners head on over to the WAMS website HERE and enter their truck's VIN number. The software change is a flat $299.99.
If you have AutoSync from a previous generation of truck, you can use it with this programing but will have to flash your new truck without a GUI.
If what we just wrote is gibberish we recommend renting a tool directly from WAMS for an additional $60. Your truck's specific tune file is customized online using the Dieselworks AutoSync website. After you choose exactly how you want to set up your vehicle you can load your settings right to your truck in the comfort of your own garage via wifi.
GM-Trucks.com can't wait to try out this new WAMS BCM customization on our 2019 Silverado soon.
Check Out The Official White Automotive Media Services Website For This Product
2019-2021 T1 Pickup WAMS Spec BCM Programming
The Official White Automotive Media Services Press Release:
White Automotive releases T1 Pickup BCM programming
White Automotive & Media Services (or WAMS for short) today released it's new T1 Pickup BCM programming that addresses a host of shortcomings as well as customer requests.
Some of the highlighted features include: Extended Remote Start Run time, Extended FOB In and Out of Vehicle run time, key in vehicle chime limit, fog lamps with high beam (and intellibeam), hyperflash delete as well as removal of the speed limiter; a welcome change given the high cost of tuning these trucks.
The T1 offering also brings the launch of a new Flash Tool rental program as the AutoSync does not support the T1 infotainment currently.
Today also marks another huge step in customizing the K2 and T1 trucks as WAMS in partnership with BT Dieselworks released their new user level customization tool which allows end users to customize their BCM and HMI calibrations on their own utilizing BT Dieselworks new server configuration.
"BTD hit it out of the park with this and exceeded even our wildest expectations. They are really giving the power to the people to choose exactly what they want and when they want it. All seamlessly delivered via Over the Air programming directly to their AutoSync or Rented Flash Tool connected to WiFI" – Chris White