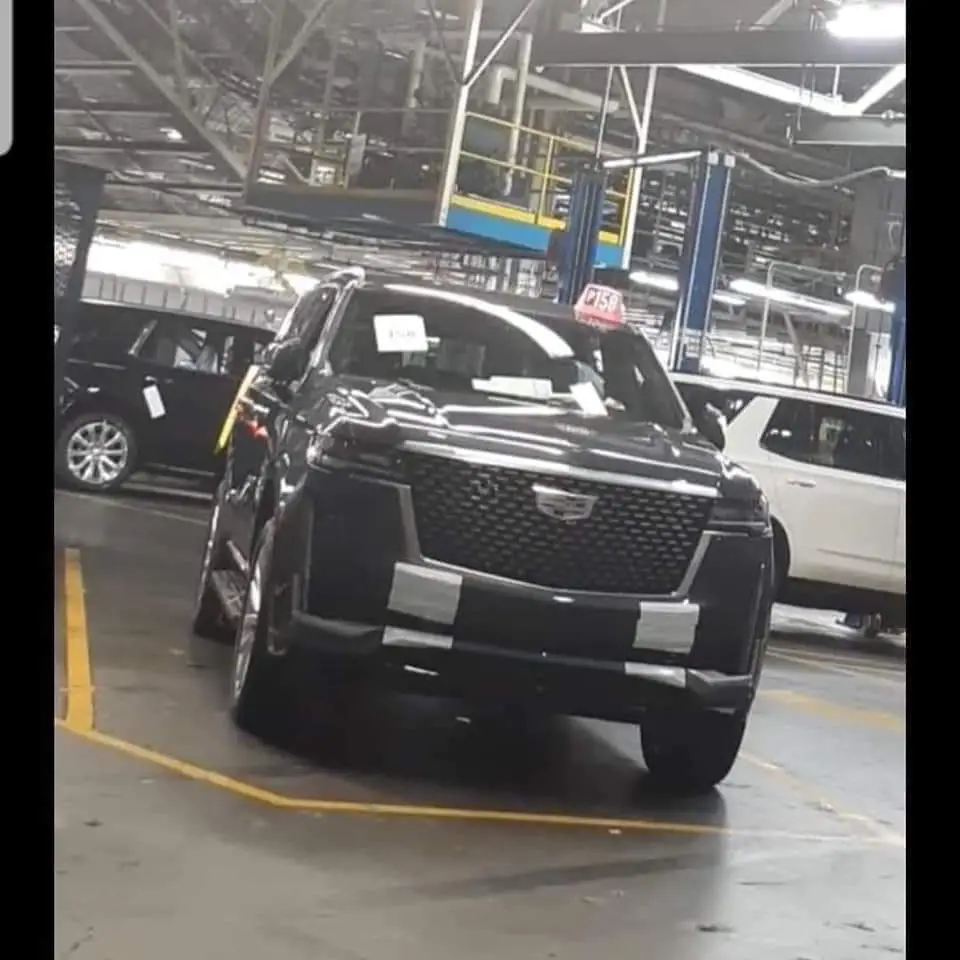 Late last night, just as things were quieting down from the debut of the 2021 Chevrolet Tahoe and Suburban, a very curious set of photos appeared in a 2019+ Silverado focused facebook group. Four photos to be exact, all of the next generation 2021 or 2022 Cadillac Escalade.
The four photos show what appear to be a completely undisguised next generation Cadillac Escalade. The Escalade looks showroom ready and sits in what appears to be a factory or testing facility. Two photos show the front and side profile of the Escalade. Two show the interior. The whole monte, as they say, is on display. Leaks of this nature are are unheard of, so enjoy this one time look at a vehicle that GM really really really didn't want you to see yet.
Make no mistake, photos like this are a serious violation of General Motors Policy. No doubt GM Security is already hard at work trying to find out who posted these photos and how in the hell they made it out of whatever facility they were taken in.
I was at GM's Milford Proving Grounds just yesterday and my phone's camera was disabled via tamper proof tape. It was also made clear that we could not take any cameras out of our bags. And while they didn't outright say it, I'd imagine if I did try to take a photo inside the facility, I'd never be invited back to any GM facility or event again.
The Escalade shown in the photos has an identifying code on the roof which, along with the surroundings, will make it easy to find out where the leak took place. How to find out who it was, is another story. Safe to say, whoever that person is, is about to lose their job.
We've reached out to Cadillac for comment and will update this post with any updates.
Here's the four posted photos of the 2021 or 2022 Cadillac Escalade posted last night.