The Chevy Silverado is expected to undergo a moderate facelift for the 2022 model year. Here are the first photos that give us a clue what it may look like and what feature from the HD lineup will trickle down.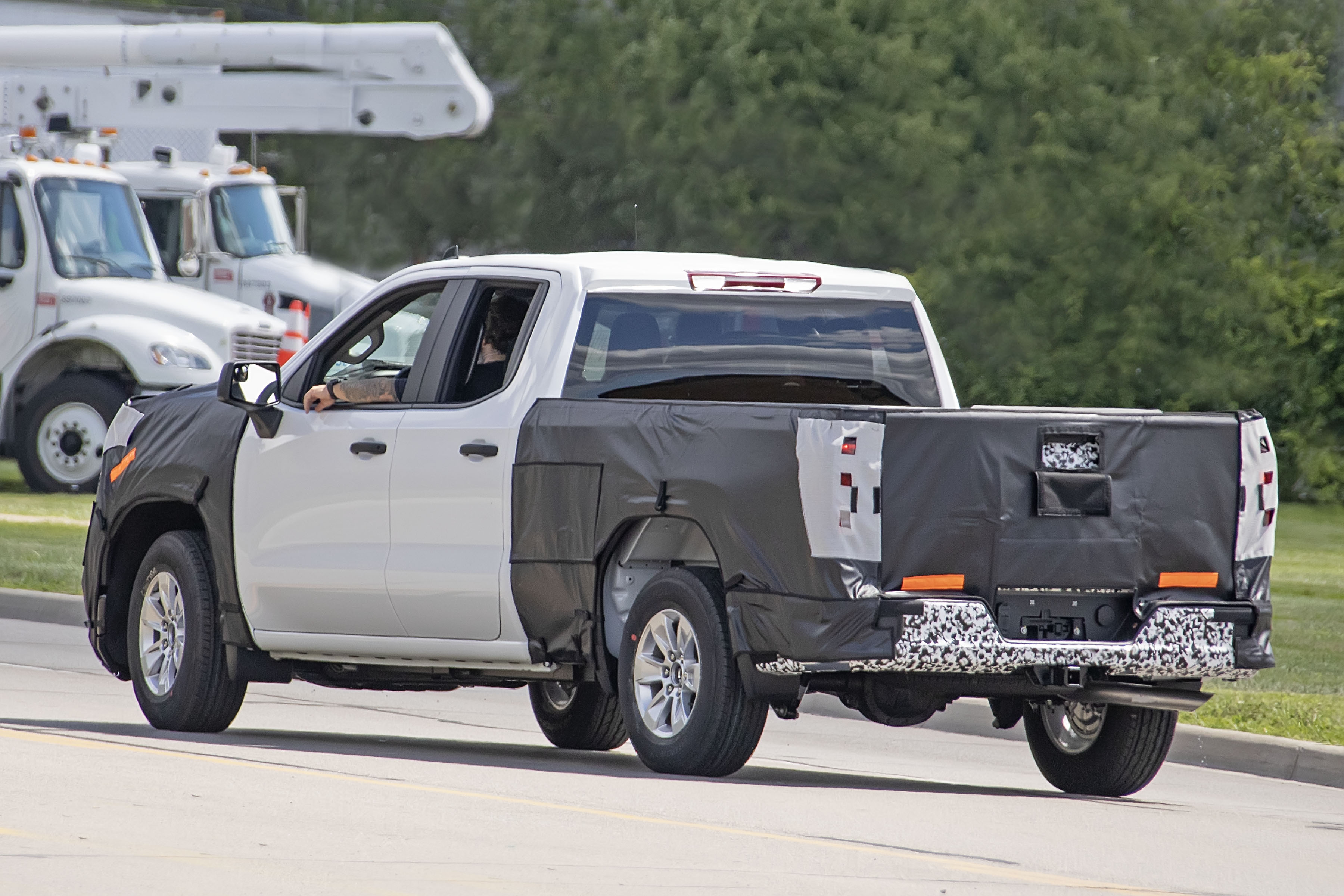 Our spy photographer reports the following:
Design Details Suggest New Headlights. HD Influence?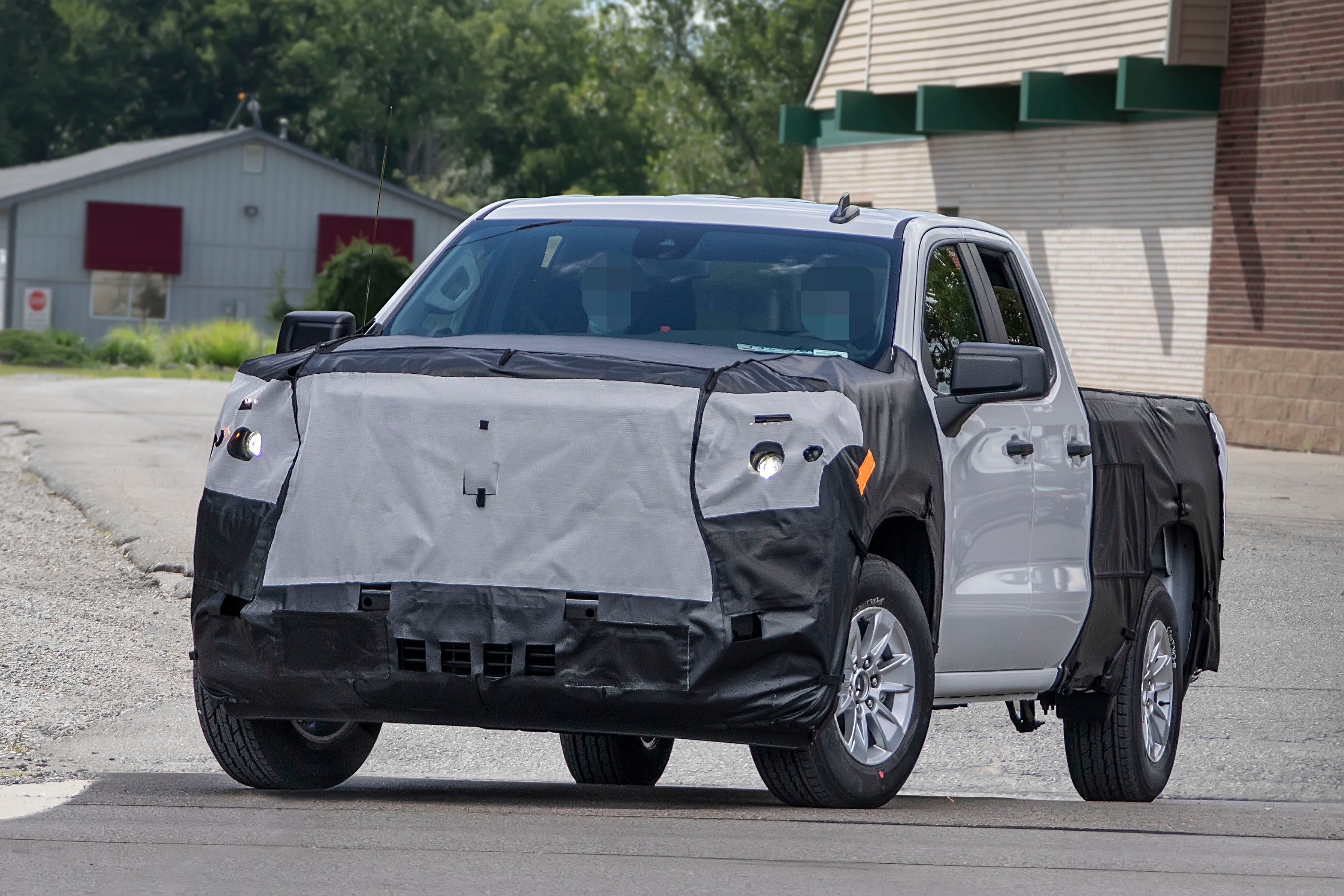 New placeholder lighting is visible through the front camouflage mesh, pointing to a new headlight design for the 2022 Silverado 1500. While the current Silverado's headlights sit in a thin row at the top of the cluster, the new design suggests that an LED signature may take its place. A primary headlight unit is clearly mounted below the prototype's LED strip. The reworking of the headlight elements on this prototype may point to a headlight design taking cues from the Silverado HD.
Camo Suggests Possible Integration Of Side BedStep to Match HD Trucks
A close-up analysis of the camouflage on the rear fenders suggests the possible inclusion of the BedStep on the redesigned Silverado 1500s. When the current trucks were in gestation, the disguise on the rear fenders only reached as low as the cab's door cut-lines, but the new camouflage fully covers the box, and is tightly strapped down just aft of the cab. The straps put tension on the camouflage, and appears to reveal what may be the outer edge of an integrated BedStep, which first made its appearance on GM's new 2020 HD trucks.
Disguised Tailgate May Hide Expected Multi-Function Gate
The disguised tailgate may be hiding a version of GMC's MultiPro tailgate, rumored to add a seventh function, and a new name. The name MultiFlex has been rumored. Chevy Silverado HD prototypes have been seen with disguised tailgates that show cut-lines identical to the GMC MultiPro tailgate.
Interior Changes Expected To Make Silverado/Sierra Trucks More Competitive
The interiors of GM's Silverado and Sierra have been criticized, and GM is expected to address these shortcomings in the updated trucks. The testers were quick to begin covering all of the dashboard once they spotted our cameras.