We've captured a 2023 GMC Sierra HD prototype undergoing testing with what appears to be production-ready headlights- giving us the best look yet at what the new Sierra HD may look like.
Just last week we captured the 2023 Silverado HD with roughed-out headlights and a lot of camouflage. While the look was masked we could still make out that the new HD's front end will see some big changes. Even previous shots of the 2023 Sierra HD also had those "placeholder" headlights.
But now we have a better look and we can tell those big front-end changes are most likely coming to the 2023 Sierra HD as well.
Our spy photographer reports: 
Development on the 2023/24 GMC Sierra HD mid-cycle facelift has progressed, with the latest prototypes caught testing with production headlights.
GMC's initial facelifted Sierra HD prototypes were equipped with early placeholder lighting, but now we get our first look at the LED signature and headlight units, which are visible through cut-outs in the camouflage mesh.
The headlights appear to have a new, "projector beam" look to them. Instead of the current trucks' vertically-stacked three-light arrangement, there are hints of a possible four-light cluster arranged higher on the front-fascia.
The GMC HD's updated LED signature appears to have more organic shape, toning down the rather blocky shape of the current truck's LED design. The prototype's LED signature also looks brighter, with an intensity that grabs the eye—even in daytime lighting conditions.
2023 GMC Sierra HD Prototype Photos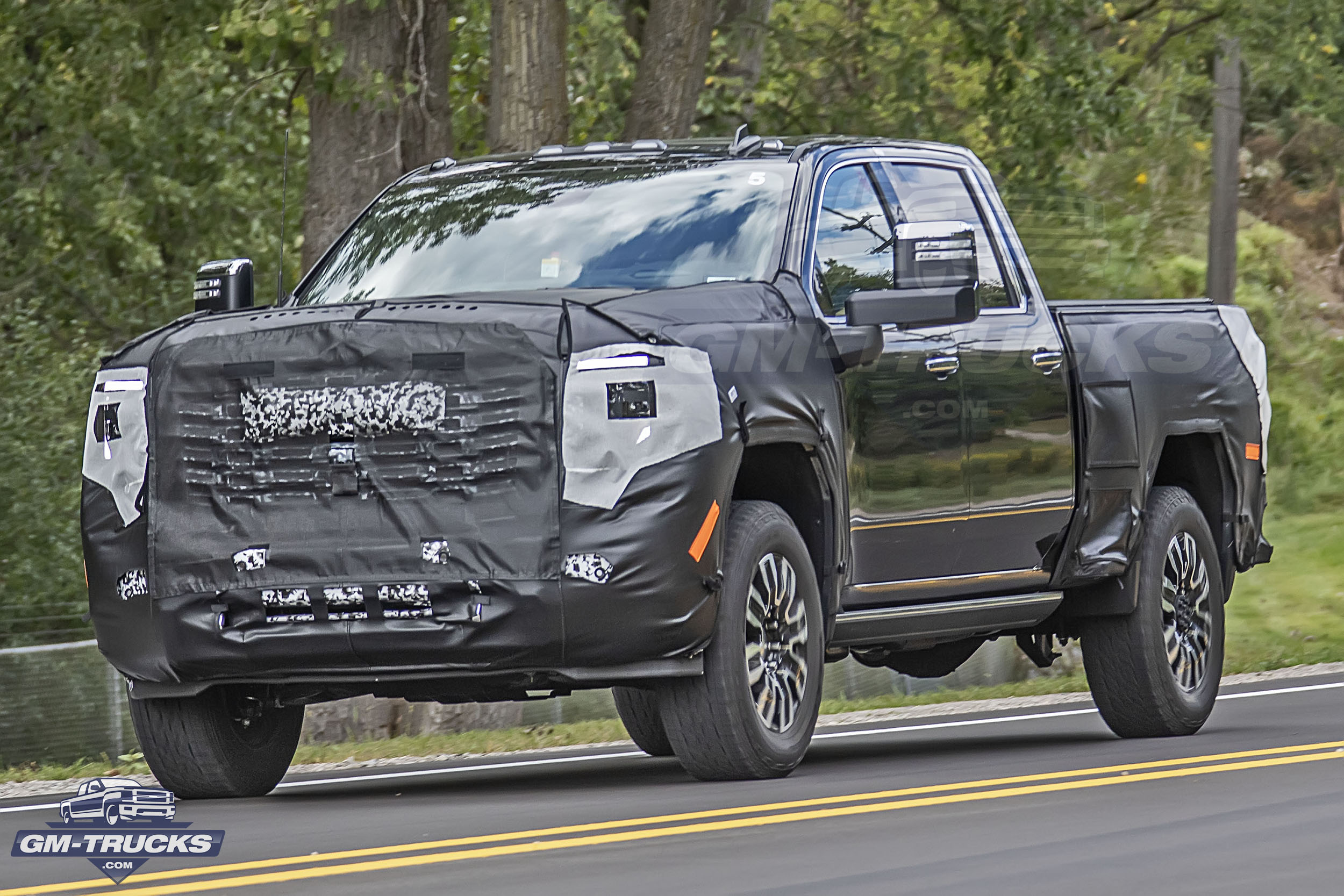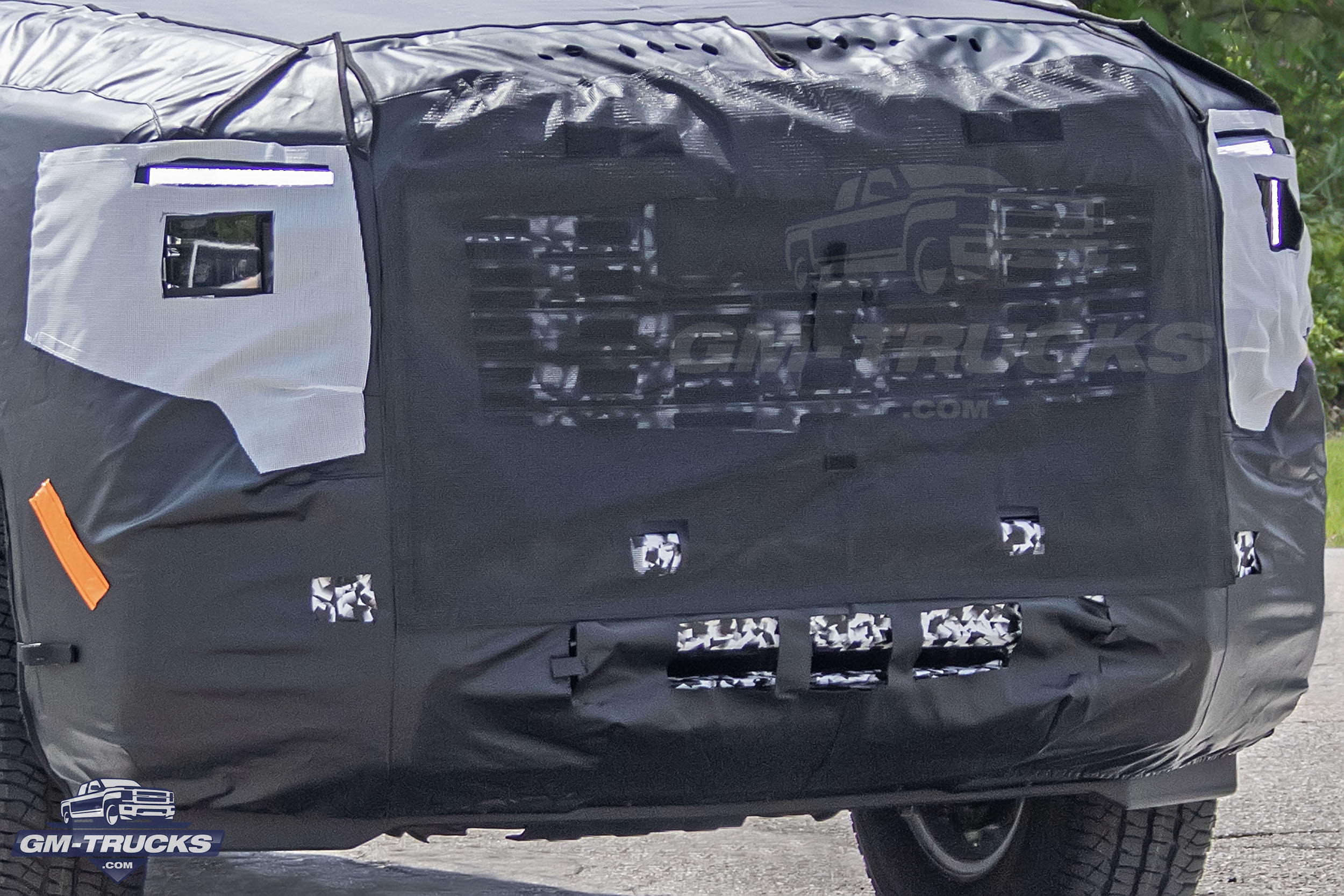 Can't wait for a 2023 Sierra HD? Check out the current model at GMC.com