The 2024 Chevrolet Tahoe is finally venturing out onto public roads during its final phases of development- and we photographed it.
Our spy photographer reports:
Facelifts for the 2024 Chevy Tahoe have begun testing, and we got our first look at a prototype during testing.
This prototype appears to be the Tahoe testing in LT trim, equipped with the same 20" Painted Aluminum Machined Face Wheels with Argent Metallic Pockets (to quote directly from Chevy's current Tahoe configurator).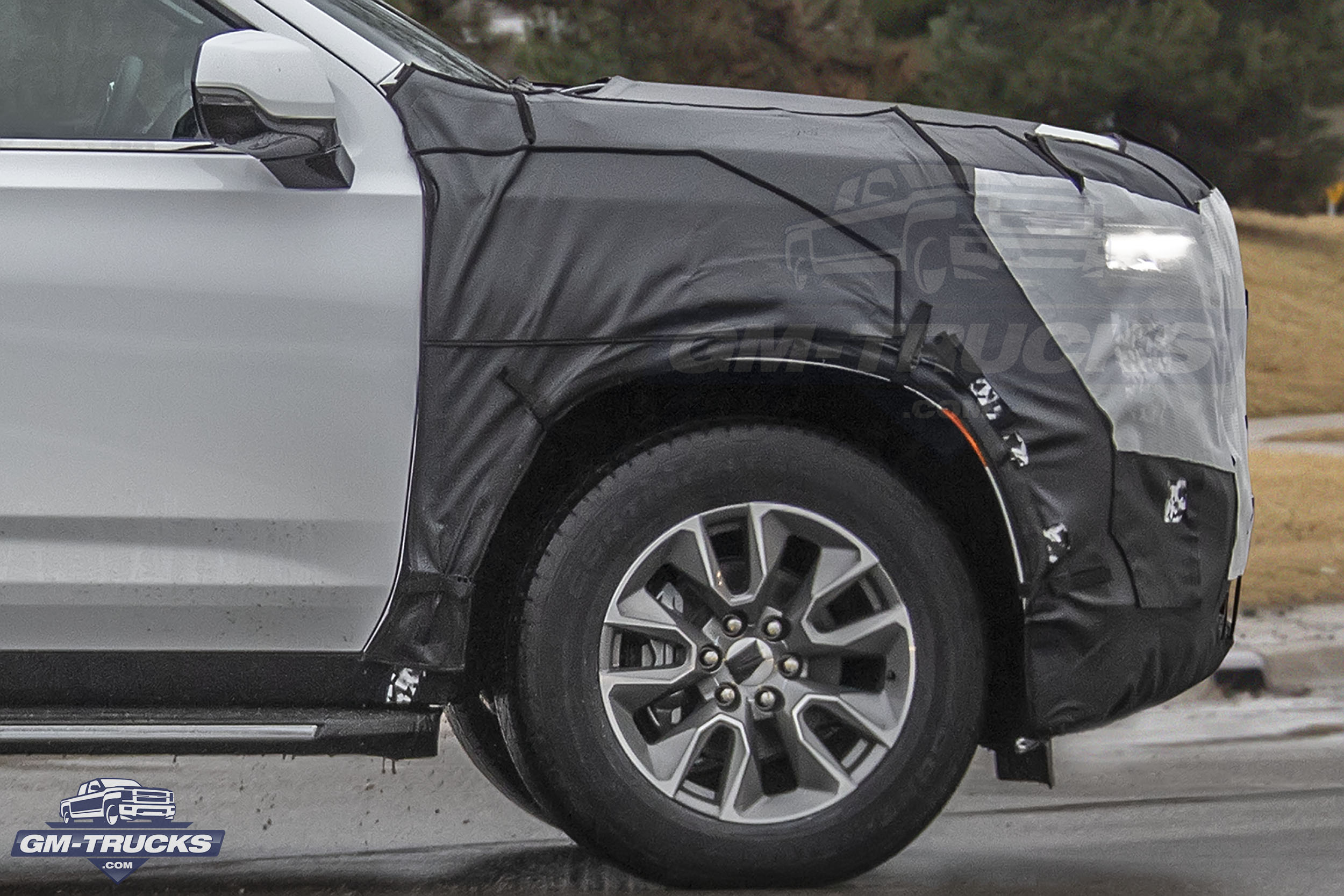 The headlights and LED signature show through front camouflage, revealing that—unlike the Silverado 1500's refresh—a major lighting overhaul isn't in store for the big SUV. The grille camouflage is oppressive and hides the detail of the rest of the Tahoe's freshened front-fascia.
Looking closely at the front lower air-intake, it appears that a sensor is visible, likely for adaptive cruise control, but may function for some other driving aids. Super Cruise availability is a big part of the updated Silverado's technology improvements, and those changes are expected to migrate over to the Tahoe/Suburban/Yukon range of SUVs, as well. In fact, a fleet of GMC Sierra testers has been spotted with a massive array of LIDAR sensors and cameras, suggesting that more advanced autonomous tech is in the works, using the big body-on-frame SUVs as its testing platform. Advances learned in these AV testbeds could certainly be transferred into the updated SUVs, when they reach the market next year, for the 2024 model year.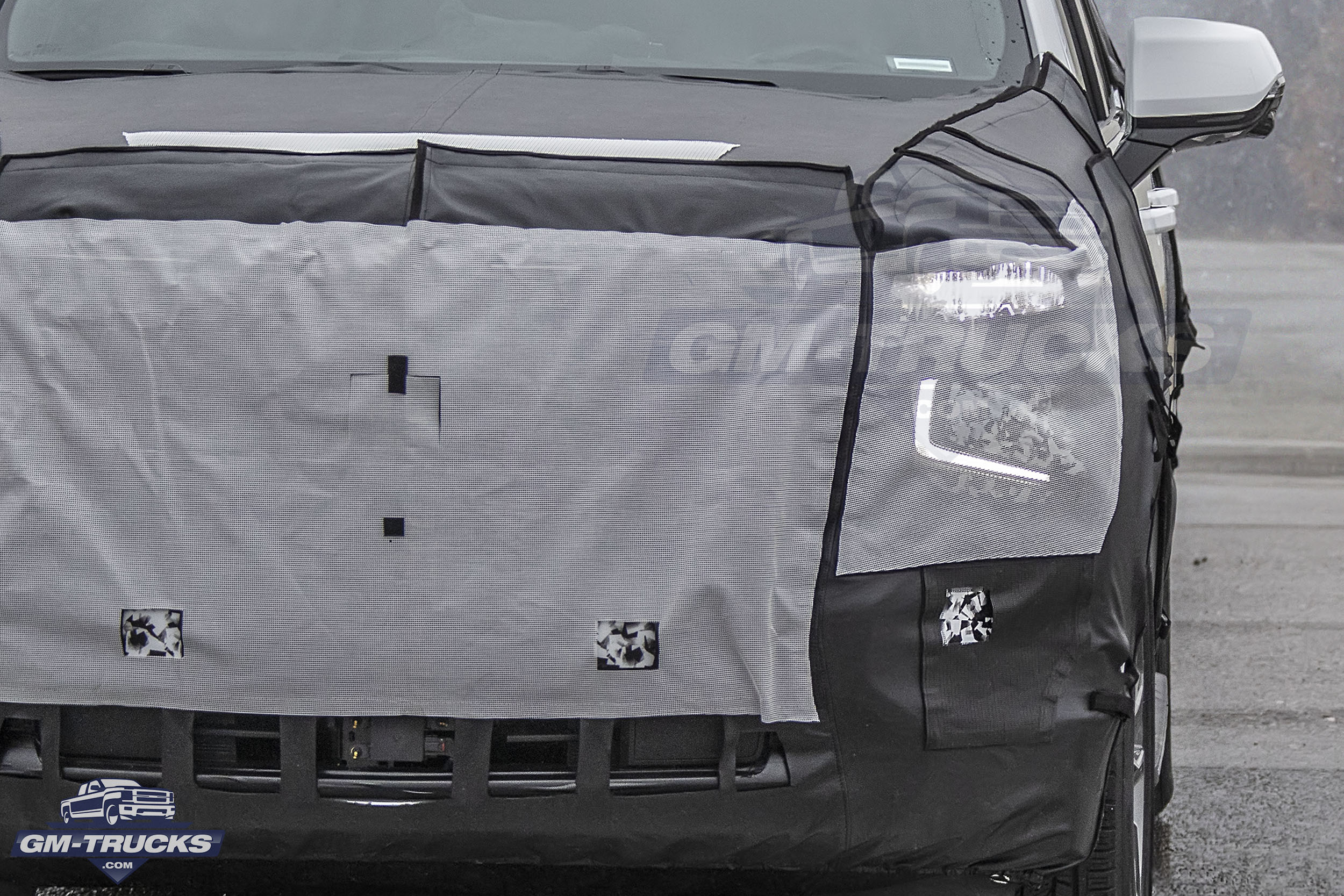 Now that the disguised prototypes for the updated Tahoe have begun running, we'll be on the lookout for more trim levels, and new details in the works for the full SUV range from Chevrolet and GMC.